This Pinay Mom, One of the World's Leading Environmental Scientists, Was Terrified of Math
The Women Economic Forum recognized Janice Lao among the recipients of Women of the Decade Award in 2018.

PHOTO BY

Stephen Militante

When a multi-awarded Filipina shares how she feared math as a subject from first grade through her college years and yet grew up to become a world-renowned scientist, you sit up, listen and take lots of notes. That's exactly what I did one early morning with Janice Lao.

"I had loved science and math so much as kid. But when I was in first grade, one time I struggled with a math exercise. I went to ask the teacher for help who scolded and humiliated me in front of the class for even asking a question. From then on, I was terrified of math. I doubted my dreams of becoming a scientist and talked myself out of it," recalled Janice.

Fortunately, one conversation during a car ride with her father changed that.  A mechanical engineer, her father, Francis, was a bit of a math genius and set his daughter straight. He told her that math is not something you study. Instead, one should treat it like a language, and when you understand the rules and how to use it, all you'll need is practice because you will never have to study for it again.

What other parents are reading

Five-year-old Janice delivering a speech during her preschool graduation where she graduated at the top of her class.

PHOTO BY

courtesy of Janice Lao

ADVERTISEMENT - CONTINUE READING BELOW

So that semester in college, Janice worked to re-learn her math. Not only was she able to unlock the mysteries of the mathematical universe, she ended up loving it so much that it gave her the confidence to pursue a career in STEM or the male-dominated field of science, technology, engineering and math.

Thanks to her parents' nurturing, Janice has become one of the world's leading environmental scientists who has won many recognitions including the prestigious "Edie Sustainability Leader of the Year" this year. Her name appears in lists such as the world's top 25 women working on the corporate climate change movement by the U.S.-based Greenbiz and the "World's Top Female Sustainability Leaders" by Forbes.

Plus, Janice is the only Filipino in the U.S.-published book, Everyday Superheroes: Women in STEM Careers where she appears alongside Nobel Peace Prize winner Wangari Maathai and NASA rocket engineer Dr. Vandi Verma.

How to raise kids to love science, technology, engineering and math (STEM)

Just as importantly (or maybe more so), Janice is a mother to 9 year-old Esther and 7 year-old Isaac, and her tips are working beautifully on them. The two can code and design their computer games, are Ironkids athletes and guess what? STEM enthusiasts.

Here, she generously shares how we can break ceilings in math and science as well as teach our kids to love these subjects, too.

1. Relate math and science to everyday life.

Take science and math out of the classroom and make learning fun and practical. Janice recommends that you start with yourself, and look at just how much science and math are part of your daily life.

ADVERTISEMENT - CONTINUE READING BELOW

Recommended Videos

Do you love to cook? "Think what you love about it. Is it the mixing of ingredients (chemistry), following a recipe (math), or decorating (chemistry and physics) to create something that appeals to the five senses (your own invention!). Share that love and enthusiasm with your kids," advised Janice.

What other parents are reading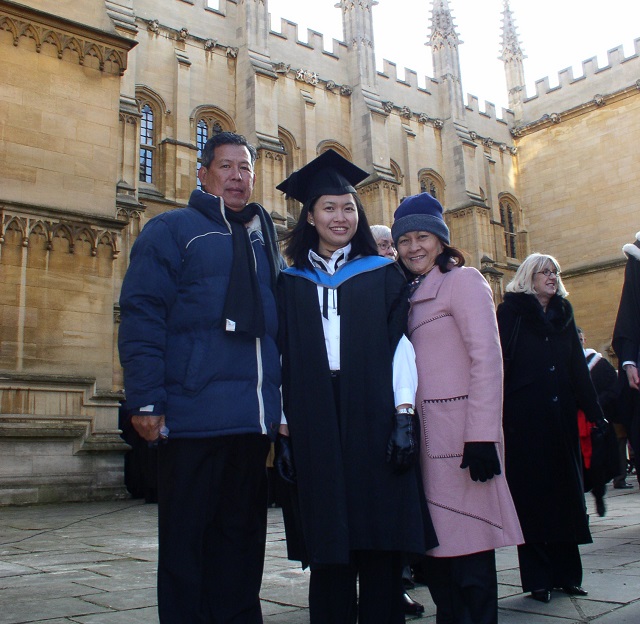 2. Know what your child loves.
Discover your child's passion and connect these to math and science. You'll be surprised how everything can have a connection to these two 'feared' subjects.
"My daughter loves the arts, so when I first started to introduce science and math to her, we used colors and shapes. I would explain to her the 'magic of colors' (chemistry) by mixing yellow and blue to make green. And if she wanted to make it a darker shade of green she could use more of blue (math). She could draw by thinking of the world in shapes. For example, what does a dog look like if broke it down in shapes? It will have an oval head, a curly tail, a rectangular body, a triangular ear (math again)," related Janice.
ADVERTISEMENT - CONTINUE READING BELOW
This way, science and math are not boring subjects where they have to memorize many facts so they can pass a test. "Instead it became connected to what they're passionate about and they start to have a lifelong love for it," vouched Janice.
3. Words matter — yours and theirs.
Janice told the story of how a friend introduced her to the concept of a 'growth mindset.'
"It is basically a 'can do' attitude to everything if we are willing to learn and put in the effort and time required. It highlights the power of the word 'YET.' So instead of saying 'I cannot do addition,' Janice pointed out that it should be 'I cannot do addition YET.'"
This not only relates to your kids, but also to you as a parent. If you yourself are afraid of math, and refuse to teach it to your kid, you need to overcome that fear, too.
"My parents expected excellence in school because they knew we had more opportunities and resources than they did as children. I remembered being encouraged to read and articulate our insights every night at the dinner table. It taught me to think critically, and that it is okay to be challenged for my views. Feedback was not seen as criticism but as a gift; curiosity and questioning was not seen as stupidity but delight in knowledge," said Janice.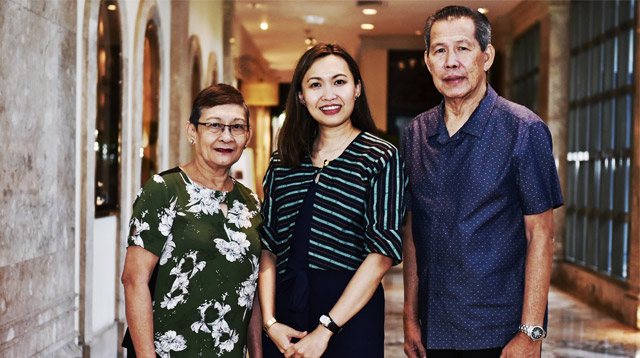 ADVERTISEMENT - CONTINUE READING BELOW
What other parents are reading
4. Practice makes perfect, so make it fun!
Patience is a virtue especially when teaching math and science concepts. Do not expect your child to understand the lessons or concepts after just one reading or lecture. Instead, expose them to constant practice and let them know that failure is a healthy part of the learning process.
According to Janice, "Failure is only temporary if you are willing to keep trying and keep going. When my son was learning how to add and subtract, when we would go out to a mall or a grocery and he wanted to buy candies or toys, I would ask him to compute the amount and ask, 'I will give you 100 pesos to buy candies. How many candies can you buy with that money?
And would you still have some left to buy your toy? If not, how much money would you need to buy that toy? Would you have that additional money needed by next week?' It teaches independence, decision making, patience and perseverance. Instead of saying just plain 'No' or 'Yes' turn it into a learning moment."
Her daughter is learning multiplication and division, and Janice transformed this into a teachable moment again. "When we travel abroad and she wants to buy a souvenir I ask her 'How much is that in Philippine pesos?' When I teach division, I then ask her to check how she would fairly divide a box of chocolates bought in London to her classmates. She's learned that division is about sharing, too!"
ADVERTISEMENT - CONTINUE READING BELOW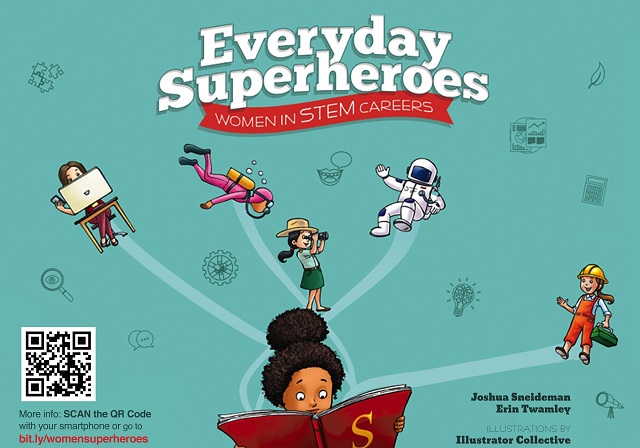 5. Go out and discover the world together.
How do you spend your weekends? If you mostly go to shopping centers, time to broaden your horizons so you and your child can discover math and science in the best classroom: real life.
"My husband Mike and I go on learning adventures with the kids every weekend or while on holiday. Some are as simple as going to the park and playing on the swing that allows us to explain the idea of oscillation and frequency, which is the foundation of energy and electricity (physics!). While both concepts are quite complicated to explain at face value, we use these experiments to show that if they are willing to observe, complicated topics actually start from something quite simple," shared Janice.
ADVERTISEMENT - CONTINUE READING BELOW
6. Nurture their faith and marvel at nature.
Janice believes the greatest examples of science and math can be found in nature and in ourselves. "You can't help but ask 'well, who made this? And how did they even think of elegantly designing nature this way!' It connects you to a creator or a power greater than yourself."
Another plus: appreciating nature is free. Take a walk in the nearest park or a garden or simply look up in the sky. Pose questions to your kids like "What are clouds made of?" or "Why can a dog walk on his four legs, while we only have two?"
"When we look up in the sky and see the clouds I talk to my kids about the water cycle — how it evaporates and makes clouds and then turns into rain which then runs into rivers and oceans. Or when they get sick, I explain to them why they have to drink more water or why they have a fever and why it's important to eat good food to get nutrition — which I liken as 'helping your body fight the bad guys!'
"Every day is an opportunity to show them how awesome nature is and learn about some of the world's most amazing inventions, including ourselves."
What other parents are reading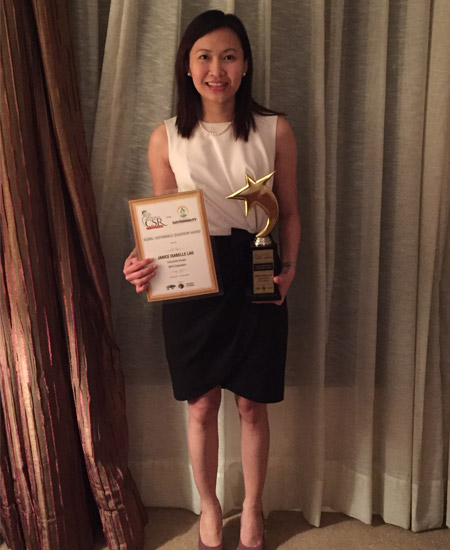 ADVERTISEMENT - CONTINUE READING BELOW
7. Raise problem solvers and creators, not shoppers or consumers.
She was only 7 years old when Janice knew she wanted to make a difference in the world. She was exposed to her father's work in mining and her mother's work with an indigent community. At 18, when she read about the need for environmental scientists due to increasing pollution and its effects, she decided that this was what she was going to do with her life.
"On their own, science and math are not going to solve the problems of the world. But people doing something about it will. When Alfred Nobel invented the dynamite, it was not done with the intention to kill, he was trying to find a way to better construct canals and tunnels in a safe manner," explained Janice.
8. For every action, there's an equal and opposite reaction.
Janice speaks to parents and engages them in different venues to invite them to instil in their kids an attitude of solving not only their problems, but the problems of others too.
When Janice's kids passed through the streets of Manila for the first time, they were surprised to see so many children their age on the streets, some with no clothes on. They asked her, "Why don't they have clothes on?" And that started a conversation about the complicated nature of poverty.
Instead of saying "You are lucky, and you should be grateful" as most parents would, Janice took a different approach. "I asked them, 'How do you think you can help today and in the future?' and you'll be surprised at the things kids say. They are more compassionate than we give them credit for. My favorite answer so far from my son is, 'Mommy, one day I will invent something and I will teach their parents how to make it, and I will pay them well so they can take care of their kids.'"
ADVERTISEMENT - CONTINUE READING BELOW
What other parents are reading
Janice has embraced the mission to popularize math and science and has made it a very personal crusade. "There are many things we can teach our kids to help them live their best lives and adapt to the changing landscape of the world. The world today is not the same as that of our childhood. And the issues our children will face were not the challenges of our youth. If we begin now to instil in them curiosity about the world and how it works, their love of learning will develop, especially if we help them start asking the right questions."
She added, "Teaching your kids to love science and math cannot be delegated to an app or a tutor. Its success lies on you as the parent or guardian and it requires intention, authenticity and commitment. You have to love it yourself, and you have to practice it yourself." And do not fear because your child already has the most committed teacher — and that is you.
What other parents are reading
Celebrate your pregnancy milestones!

Enter your details below and receive weekly email guides on your baby's weight and height in cute illustration of Filipino fruits. PLUS get helpful tips from experts, freebies and more!
You're almost there! Check your inbox.

We sent a verification email. Can't find it? Check your spam, junk, and promotions folder.

Trending in Summit Network