The Mompreneur: Katrina Villanueva-Miniano, businesswoman, wife to Timothy, and mom to one-year-old Cisco.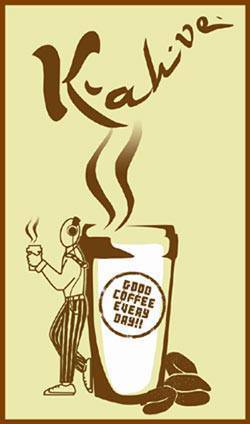 The Business: Kahve, a coffee shop in Forum Robinsons. "Our logo says it all: Good coffee, every day. Short and simple, but we deliver. Our coffee is always freshly-brewed; our beans come from among the best of the country; and, perhaps most importantly, it's affordable enough that you can have it every day."
The Inspiration: "My husband and I are coffee lovers. We both know how that first cup always works wonders, whether it's a toxic weekday or a slow, cozy weekend. Coffee imparts its magic in two ways: it energizes, and it inspires. It can give you that energizing jumpstart, and get you going no matter how much sleep you've lost. However, besides stimulating your mind, coffee must also satisfy your senses. The subtle aromas, the warmth (or icy coldness) of the cup, the chorus of flavors on that first sip—these are all important."
What She Does: "Basically, I run the business side of things so that my husband can concentrate on the coffee. But, just like parenting, we pretty much do everything together, from strategic planning down to scrubbing floors and cleaning tables."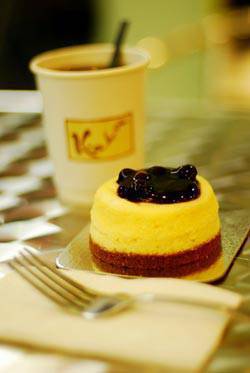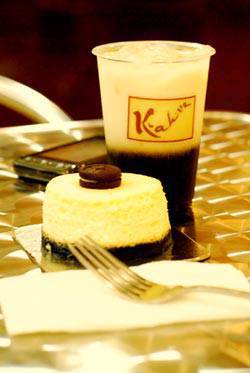 Highly-recommended: "Kahve is the Turkish word for coffee, and our Signature Brew is based on how the Turks like their coffee: strong and spicy. It's definitely more interesting than your simple cinnamon coffee. We're also particularly proud of our Signature Iced Latte, which is deceptively smooth and simple but packs a bigger punch than iced coffees elsewhere, and is the base for our more luxurious Monthly Specials. I would also recommend our specialty cakes and cookies, for which we have an excellent baker. Good coffee deserves good pastries. We offer sandwiches for your lunch meetings, too."
Mompreneur Advice: "Like motherhood, business requires a lot sacrifice to get it started, and even more devotion to keep it going. And, regardless of your husband's level of involvement, whatever venture you undertake will require intricate teamwork from the both of you. You back him up, he backs you up. Having control over your own schedule should allow you to spend more time with your family and your child, and not the opposite."
Visit them at: Upper Ground Floor Lobby (EDSA side), Forum Robinsons, Pioneer St., Mandaluyong. For bulk deliveries within the vicinity, call (02) 775-8270.