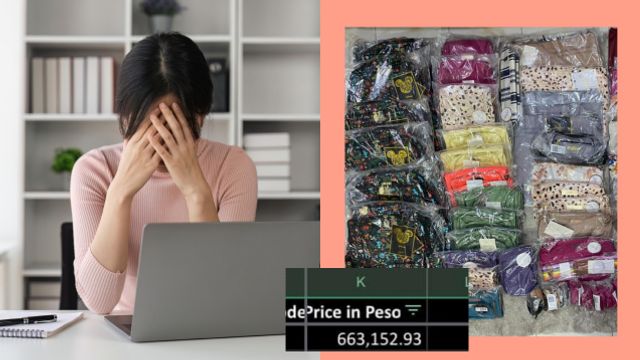 I remember when I first clicked that "Join" button on Facebook for my first-ever mommy group. It was 10 years ago and I was desperate for tips on how to survive late night unlilatch feedings. Suffice to say, the group came through with their tips and I was hooked. Ten years of motherhood and over ten mommy groups later, browsing through the posts and stories has become a regular pastime.
One thing I have also learned as a member of these groups is that there is a different motherhood world out there. Aside from providing much needed insights and support, Facebook mommy groups are also a great way to discover trends and good deals. Mommy groups have influenced me to persevere with my breastfeeding journey and use Haakaa and electric pumps (I had 3 pumps), try out babywearing and use Tula or Ergo (I had three carriers), and use a certain popular baby/mommy bag brand that starts with a J (I have around 11 pieces).
Needless to say, mommy groups can have the power to influence for the good and the not so good – which includes the pressure to have and use trendy products, like the popular J bags.
Smart Parenting recently had the opportunity to interview a mom who shared with us her passion for the bags and her realizations after.
A journey begins
Mommy A's journey into the world of J bags started innocently enough. She was interested in it out of necessity, "First product I bought was pre-order, Sakura at dusk Be Nurtured to be used as a pumping bag because I was a pumping mama. But since it's pre-order I had to wait for months and while waiting, I saw a Super Be [different model] for sale onhand by the same seller."
"I was interested in having the same design for every different style. Matchy-matchy ganun. I like matching outfits din so nagustuhan ko na magkaka-match din bags namin whenever we travel."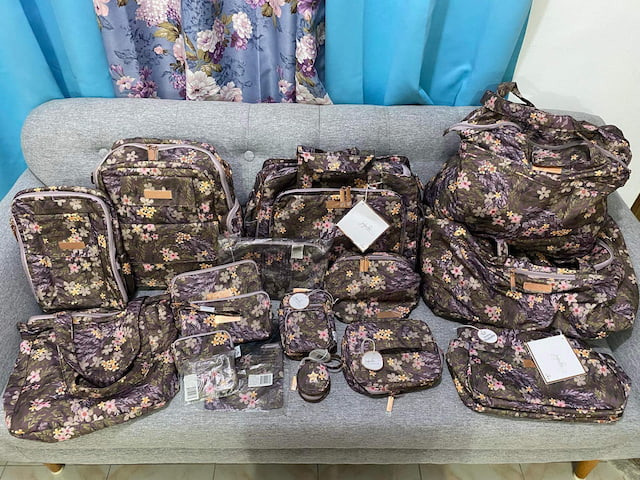 Mommy A's passion further grew when her circumstances at work changed and since it was shared with her friends, "I didn't usually buy a lot of bags, I started out with one to two bags per month, in the same print that I like."
"When I was able to land a client that paid me double or triple my previous salary, I had more funds to shop. Plus, I also had pumping mama friends who also wanted to buy more. So since I had more funds na, I bought directly from the J US website and asked my relative to ship the items for me via balikbayan box."
"The Black Friday sale back in November 2021 was memorable for me as that's when everything started. Since then, I regularly shipped one to two balikbayan boxes of the bags every month – hauls for me and my pumping mama friends turned J addicts; from collecting breast pumps (we wanted to see which one can give us more milk) to collecting baby bags."
Opportunity to sell
Mommy A admits that she also saw a business opportunity in the bags, saying, "Sobrang na-tempt ako doon sa mga super sale ng bags. Then when I see other pasabuyers posting it for a higher price, sabi ko it's a good opportunity to also sell the bags na I directly buy from the website sale at a lower cost than the. So I told my husband din na I would resell some of the bags. Although aminin, some of those are mine pa din."
She stopped using the "pasabuy" mode of selling though and decided to directly purchase the bags on sale prices from the website and resell the items once shipped to the country, saying, "Pero ayaw ko magpasabuy kasi ayaw ko sumakit ulo ko na baka hindi dumating iyung bags or baka ma-delay or whatever. Ang naisip ko, ibenta ko nalang kapag andito na the items. Since mura ko naman nabili, for sure mabebenta ko siya." 
"At true enough, nabenta ko naman halos lahat especially iyung early batches. Sometimes may profit, minsan kapag tinotopak ako, ibebenta ko na din at cost para mabawasan sila. Pero never at a loss naman."
The turning point
Mommy A thinks that her passion turned into an addiction was during the time when she also bought bags that are not on sale, she admitted, "Parang na-addict na ako nung binibili ko every bag na may print na sa paningin ko ay maganda, or bags na shade of purple, or bags na sa tingin ko ay bebenta or magiging in demand. Binibili ko lahat kahit na during the release date, so kahit na sobrang mahal niya."
"Aside from bumibili ako direct sa site, I buy din from other pasabuy groups just to make sure na I get the specific bag that I like. I think iyan iyung time na addict na addict na ako. Ang laman ng boxes ko ay purchases ko lang. Tapos I have 2 or more of the same bag with the same print, para sure na may magugustuhan ako na print placement."
"Fastest fingers first na nga ang labanan, unahan sa magandang print placement kasi may retailers na pinopost pati print placement. So since gising naman ako sa gabi dahil graveyard shift, mag-stop ako mag-work pagdating ng 12 am para mauna mag-checkout."
"Iyung feeling na nauna ka sa bag (parang pag-mine lang sa mga FB Lives), iyung feeling na naunahan mo sila at nakuha mo iyung magandang print placement, nakaka-happy talaga."
"Siguro dahil din sa stress ko sa work, kaya ganun. Hindi lang sa J bags ako ganon, sa ibang kids clothes na live selling, super mine din ako lagi. My husband and I work from home (he works during the day time naman), so hindi din kami nakakalabas masyado during work days. Usually weekend lang may energy, madami pang ibang need gawin so hindi din kami nakaka-shopping masyado."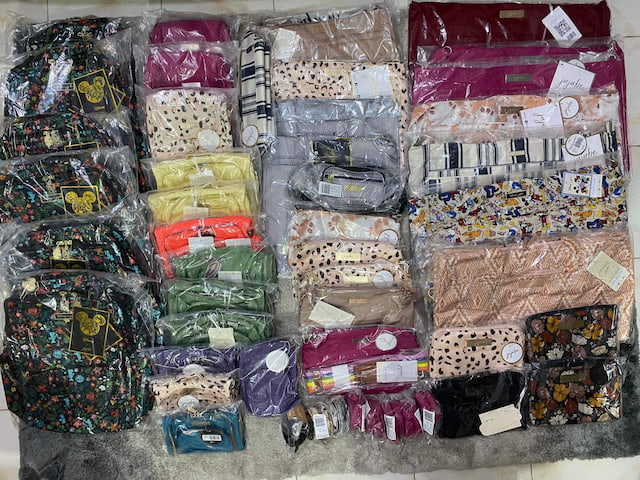 For context, J bags retail for P2,000 pesos up for small bags and can go up to P10,000 plus for their bigger models.
'It's too much na'
Mommy A recently posted in the mommy group dedicated for J bags, saying, "Iyung napa-sum up ka ng Excel sheet mo, how much na-spend mo sa J bags na nasa iyo ngayon at nagulat ka ng bongga."
"Tinigil ko na ang pagbili ng sobra sobra at gusto ko na sila i-destash para maging pera nalang pang negosyo."
Included in her post is the total amount she spent buying J bags: P633,000.
When we asked Mommy A about it, she says: "Now I think it's too much na. Hindi naman nagagamit lahat iyung bags. Tapos since release ko nga sila binibili, hindi ko ma-dispose ng same price. Parang sayang pagkaka-bili ko."
"Also, I want to start my own business. Iyung legit na pang income earning talaga and not just a hobby. So that may nakikita akong napupuntahan ng sinasahod ko, compared iyung puro palabas ang pera at walang investment na makita."
"Gusto ko na mag-bagong buhay kasi naisip ko, madami akong income. Kaya kong mag-invest, pero wala akong matinong investment."
"I also want to spend more time sa anak namin kaya I want to attain financial freedom. Kaya I need to invest sa mga income-generating things."
Message to other moms
Mommy A has learned her lesson, and she wants other moms who might also be addicted to shopping or easily influenced by certain mommy groups to learn from her story as well. She says, "We love to feel kind of important. Kaya parang ang saya na 'in' ka kasi you have all the latest bags – new release, perfect placement, ganon. Or iyung feeling na ikaw nauna sa pag-mine."
"Siguro we have to divert our energy to something productive instead. Huwag tayo ma-addict sa mga bagay that can only make us happy in the moment or in the short term. Katulad ko, na kapag inaantok nagch-checkout or nanonood ng Live at mine nang mine."
Mommy A is selling some of her bags in her Shopee store.