By Liana Smith-Bautista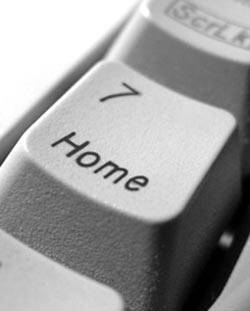 Online businesses have a number of advantages: home-based operations, minimal startup costs, home-based operations, you can be your own boss, home-based operations, flexible hours—and did we mention you could run them from home?
But while the allure of running an online business from the comforts of home is undeniable and you may have what it takes to be a successful entrepreneur, you may be wondering about the kind of business you want to run. Here are five types of online businesses you can run from home:
SELL YOUR ARTS AND CRAFTS
Making handicrafts, designing clothes, jewelry-making, printing books and photos—all of these are hobbies you can turn to profit with a website or blog and enough friends who are willing to spread the word about your awesome products. Offer volume discounts, make sure your product is unique and your service memorable, and throw in freebies to keep your customers coming back and your profits on the up and up, as this Entrepreneur article suggests. And, make sure your talent is showcased in the best light by taking professional-grade photos of your products and marketing your wares at trade fairs.
START AN ONLINE RETAIL STORE
Just because you don't make your own products doesn't mean you can't try your hand at selling. If you know where to get the best bargains and think you know what people need or want at various times of the year, why don't you try your hand at finding products you can buy at wholesale price and sell for a profit? If you are a Divisoria shopaholic or if you have access to products you believe in, why not create your own online store? Make sure any physical products are well-described and well-photographed. Don't know what to sell? Go for what you feel you could use yourself. That could mean anything from clothes and shoes to herbal products and cosmetics.
Read the full article on femalenetwork.com
Photo from: sxc.hu