With musicians as parents, it was inevitable that Pancho and Vito Bacarro would grow up around music. In fact, their parents, Jim Bacarro and Saab Magalona — both members of Filipino indie band Cheats — describe music as the "third parent." It is the love language in this household.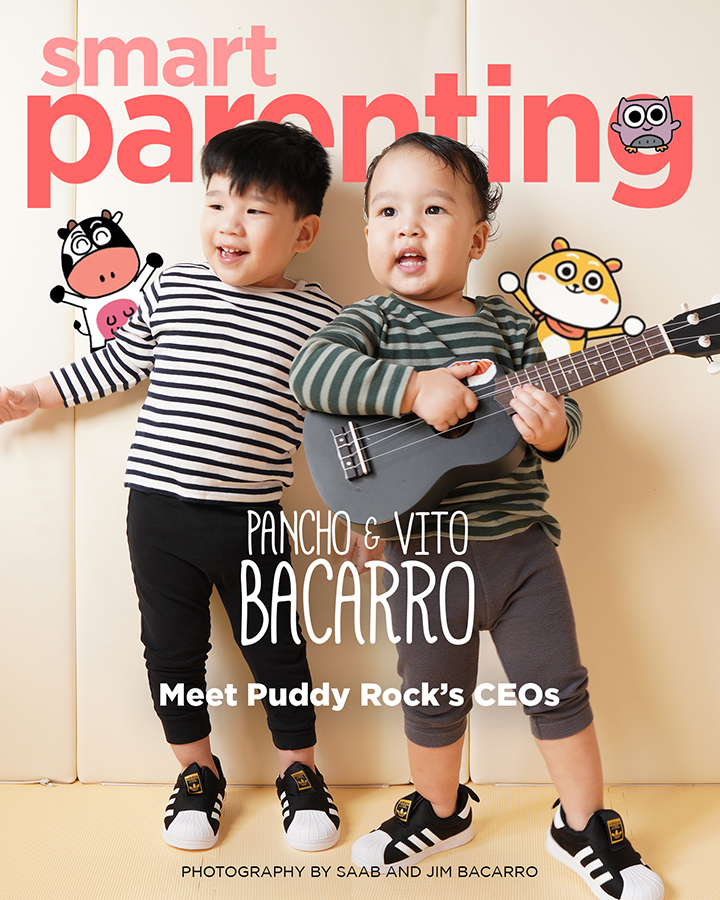 How music saved Puddy
Jim and Saab have always talked about the complications of their first pregnancy openly, sharing their ordeal through their social platforms. From losing their daughter Luna Isabel to raising Pancho and eventually having Vito, they have graciously invited fans into their family.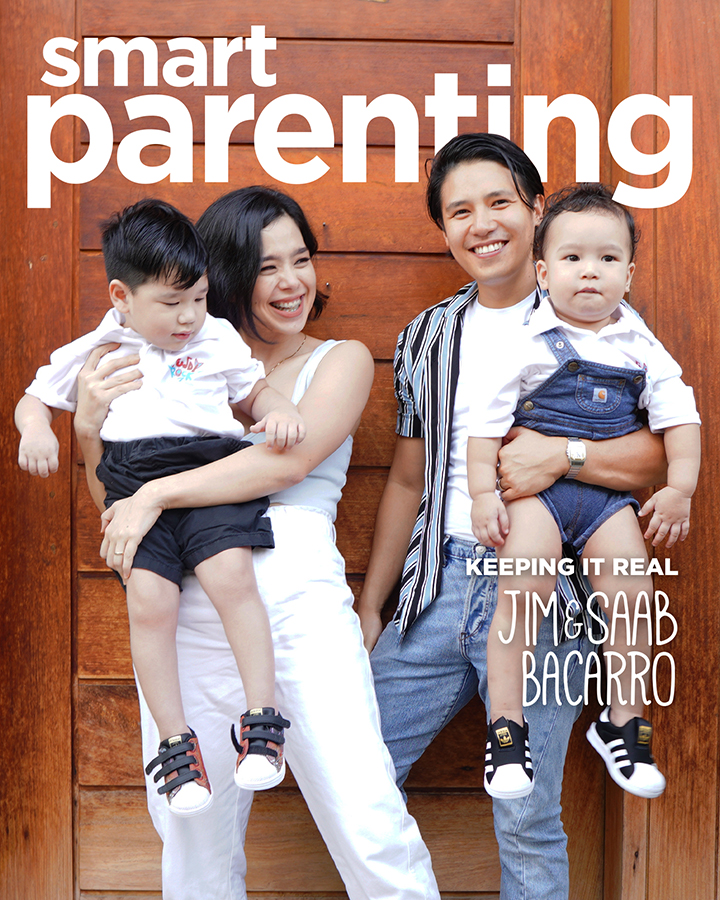 ADVERTISEMENT - CONTINUE READING BELOW
"When Pancho was born, he was in the NICU (Neonatal Intensive Care Unit) for two months," Jim recalls. This story, well-known to followers and fans of the couple, started due to complications during Saab's first pregnancy.
"In those two months, the first few weeks, he was in an incubator. Saab was in the ICU," Jim continues. "So I would move back and forth. Pancho, Saab, Pancho…Both were critical, and I distinctly remember going near Pancho's incubator, and I started singing All My Loving by The Beatles."
Jim remembers it vividly. "It was a quick movement," but Pancho moved his foot at the sound of his father's voice singing the song. That's when Jim decided to become the source of positive energy his wife and newborn needed. "It was the only thing I could do."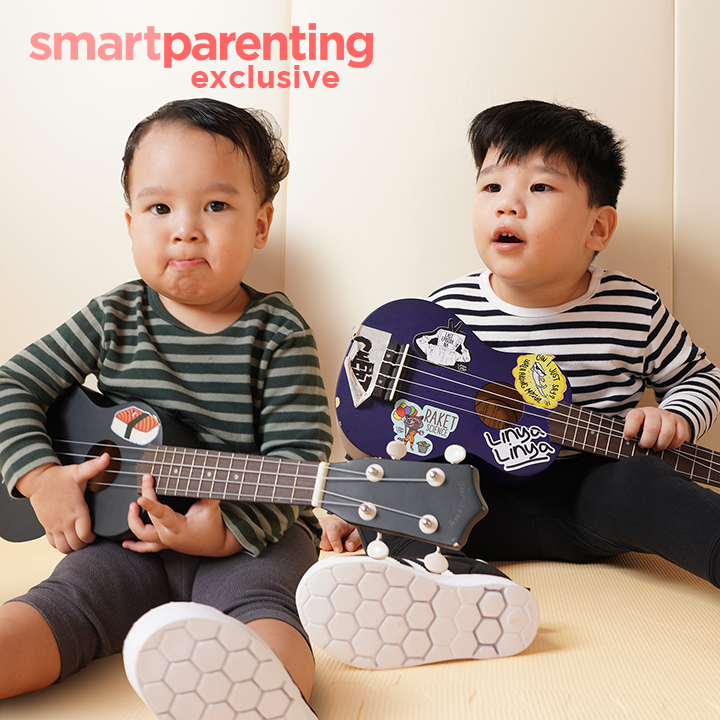 From that point on, Jim committed himself to play music for Pancho in the NICU. "I would go beside his incubator, and I'd play something on my phone. I would also ask the very kind nurses of the NICU if we could play music sa speakers.
"It was something that I really, really put so much dedication into doing. He has to hear music every day."
In the morning, Jim would play jazz. After lunch, it would be a bit more pop. "'Yun ang naging love language namin because we couldn't hold him," Jim and Saab reveal.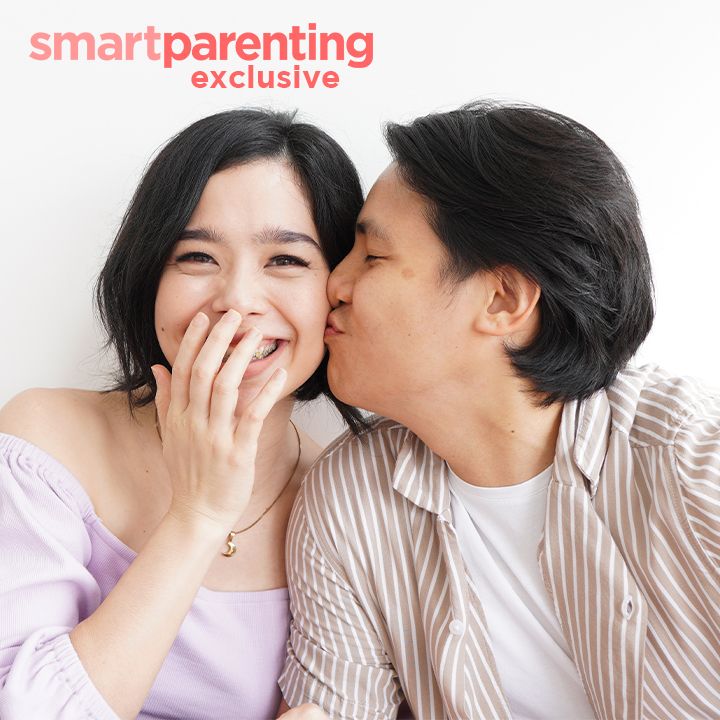 Growing up Puddy
Now 3 years old, Pancho, whom the couple lovingly calls Puddy, has defied numerous odds in his young life. Jim and Saab couldn't be any more grateful as parents, but that isn't to say raising Pancho didn't come without struggles. Thankfully, music was there to help the couple yet again.
According to Jim and Saab, all of Pancho's milestones were accompanied by music.
Little by little, he was able to communicate more; usually, through music. It's just been so healing for the family. — Saab Magalona-Bacarro
"The first time he smiled was when he heard Golden Slumbers by The Beatles. The first time that we knew his cognitive skills were there was when he remembered which songs [he liked]. When he'd hear the drum intro to My Sharona, he'd react as if 'ito' yung gusto ko.
ADVERTISEMENT - CONTINUE READING BELOW
"Yung love na love din naman was he'd hear it on the speakers pero if I play it on the guitar, kahit' yung notes lang, he has the same reaction. It gave us so much hope and joy."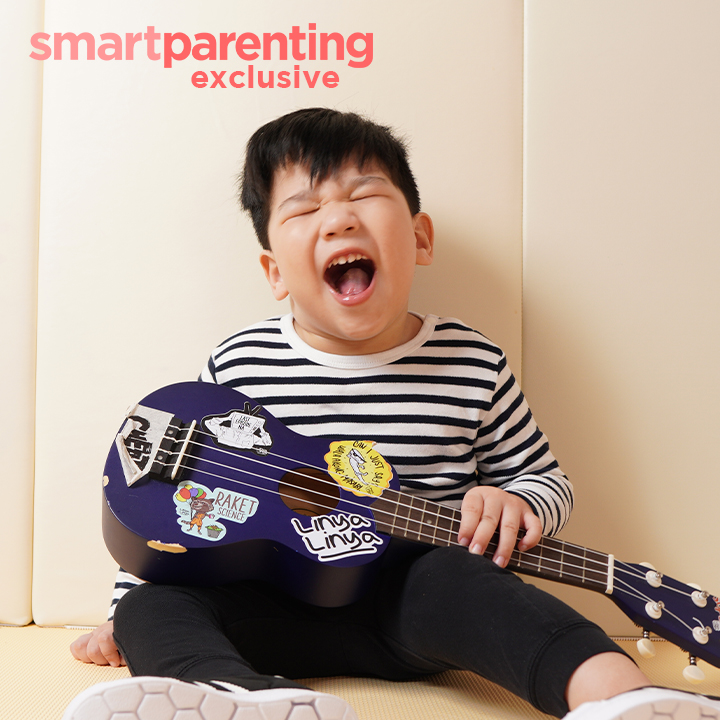 From there, the couple also noticed the progression of Pancho's cognitive skills through music.
"He started saying 'No, next song,'" Saab shares. "We were saying to the therapist parang he's getting frustrated by the music, but the therapist said it's actually a good sign because he's able to communicate that he doesn't like [this song] and 'Can you please play the next song?'
"It turns out, once we find the song he likes, he'll stop and he'll be happy. Little by little, he was able to communicate more; usually, through music. It's just been so healing for the family."
"Therefore, mas na-in love kami with music," Jim says. "Again, we are musicians, but ibang level na. It literally saved our child, ganu'n 'yung tingin namin."
The legend begins
Along came Vito in 2019, and the couple once again turned to music to help them raise their two boys. "'Yung personality ni [Vito], na-shape through these songs," Jim says.
As the second child, Vito had Pancho to look up to. And with only a year apart in age, the little ones took their cue from each other. "[Vito] always copies his kuya," Jim shares. "He sees Pancho being very picky [with music], so si Vito rin naging ganu'n."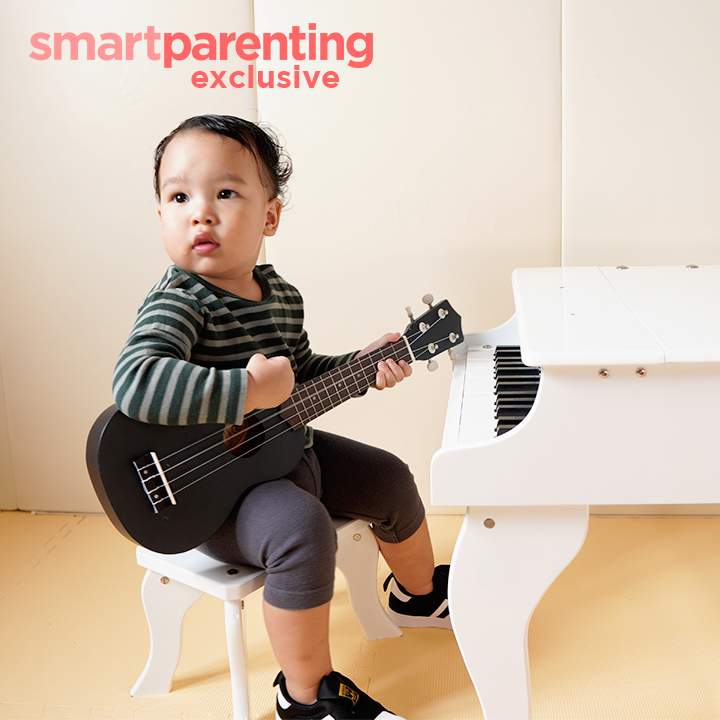 Jim lamented how "choosy" his boys were — Pancho and Vito were even selective of the parts of a song they liked. The couple was resigned to just editing and stitching songs together, but Jim felt it was a cop-out.
ADVERTISEMENT - CONTINUE READING BELOW
"My Sharona drums on one hour loop," Jim jokes. Then, one day, he just decided to combine the sounds his kids loved and made his own music out of it.
It started with "Oso," but Jim admittedly became consumed by the whole thing. When he shared his progress with Saab, songs were ready, as well as spreadsheets of forecasts. He was now asking Saab for video editing and animation rates.
"What? This is actually happening?" Saab recalls with laughter. "Kaya rin ako sobrang bilib kay Jim. Grabe' yung respect ko for him kasi if this were me, [I'd say] 'We should make our own nursery rhymes!' then nothing would ever happen."
Thus, Puddy Rock was born.
Enter the world of kids' rock 'n' roll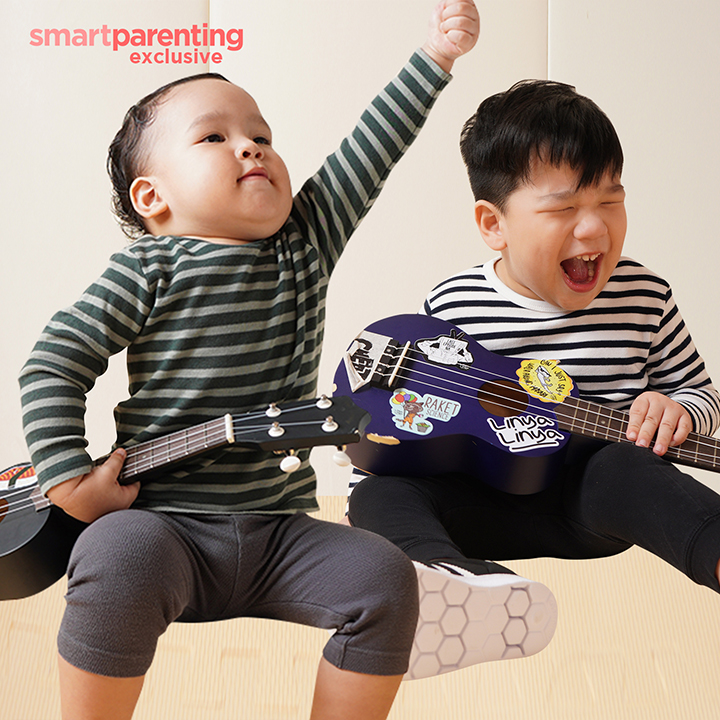 Proving just how great a team they are, the husband and wife put their "zones of genius" together and launched Puddy Rock on YouTube in August 2021. While Jim took care of writing the music, Saab took care of editing the lyrics and animation.
As of this writing, the Puddy Rock channel has 5,600+ subscribers, with Filipino, English, and Bisaya songs and videos, and over 270,000 views on their channel.
"To be honest, we would've been happy enough just showing it to the boys. That's what motivated us to really make it happen," Jim says.
Saab also remembers watching a video of a song where the characters were doing sign language and immediately felt inspired to take a stab at what the OGs (such as Super Simple Songs and Cocomelon) have been doing for the YouTube community for kids.
"It's a different flavor," Jim reveals of the vision for Puddy Rock. "If Cocomelon is Britney Spears, we are the Backstreet Boys," he says. "Music naman, hindi kailangan there's just one source."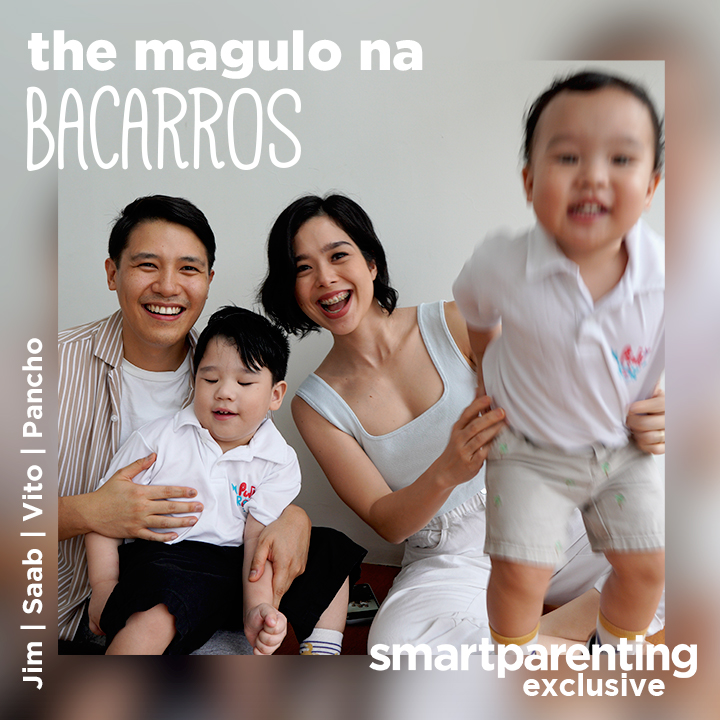 ADVERTISEMENT - CONTINUE READING BELOW
Some quotes have been edited for clarity and brevity.
Saab shares more of Pancho's birth story here.
MORE FROM Smartparenting.com.ph