These Parents Held the Wi-Fi Password Hostage Unless Kids Finish Chores

We have to say: LOL and genius. We are not sure the kids will agree though to this form of withholding privileges.
We are parenting in the digital age. Technology has its advantages, offering communication and convenience like never before to parents. But we know it's a double-edged sword especially when kids get too much screen time. One mom, however, had the perfect idea to use technology to her advantage, and it's just plain genius: withhold the Wi-Fi password at home.




ADVERTISEMENT - CONTINUE READING BELOW

Reddit user Aatrox94 posted a photo of a "love note" from a mom (not her own mom, he clarified). Using the Wi-Fi password as leverage, the unnamed mom was able to force her kids to clean the kitchen. She was also two steps ahead of her kids. "Said photograph MUST contain one box of crackers on the counter by the stove (to prevent re-using any previous photos)," the note read.

The rest of the note, including a line from the The Hunger Games novels, delivering the final laugh (in our humble opinion). "May the odd be ever in your favor. Love, Mom." Well played, mom. Well played.



More from Smart Parenting
CONTINUE READING BELOW
Recommended Videos
Mom Lynda Giddens from Texas had the same idea but simpler, which she posted on her Google Plus: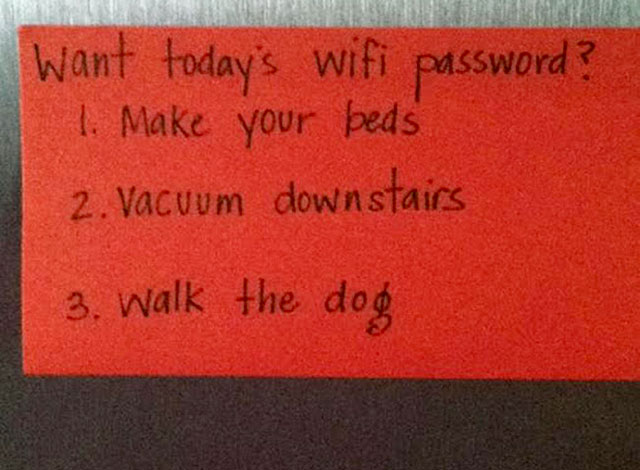 ADVERTISEMENT - CONTINUE READING BELOW
This dad had, well, the same idea, but used threats like Liam Neeson's character in the movie Taken.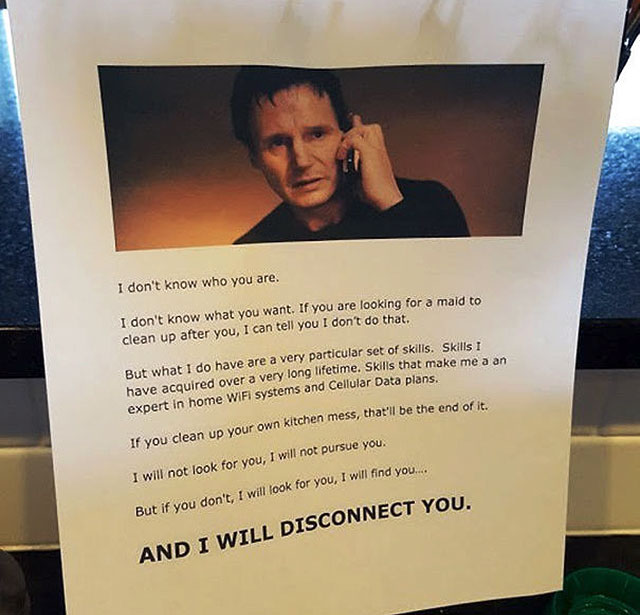 More from Smart Parenting
Here are other ideas you can try to limit your child's screen time--and get some chores done.
Use cell phone chargers as leverage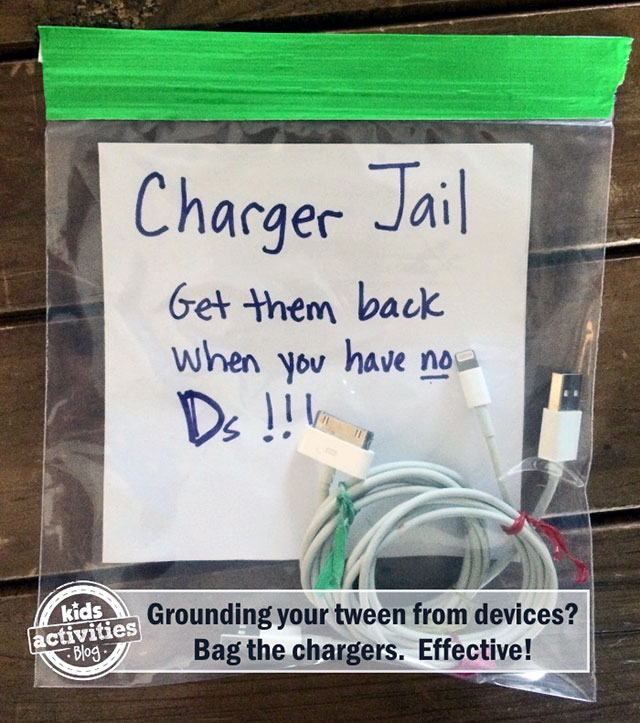 ADVERTISEMENT - CONTINUE READING BELOW
Your kids will probably note that this is cruel punishment since they always end up with a drained cell phone battery. But sometimes this almost feels necessary. 

Put a lock through the small hole of the power cord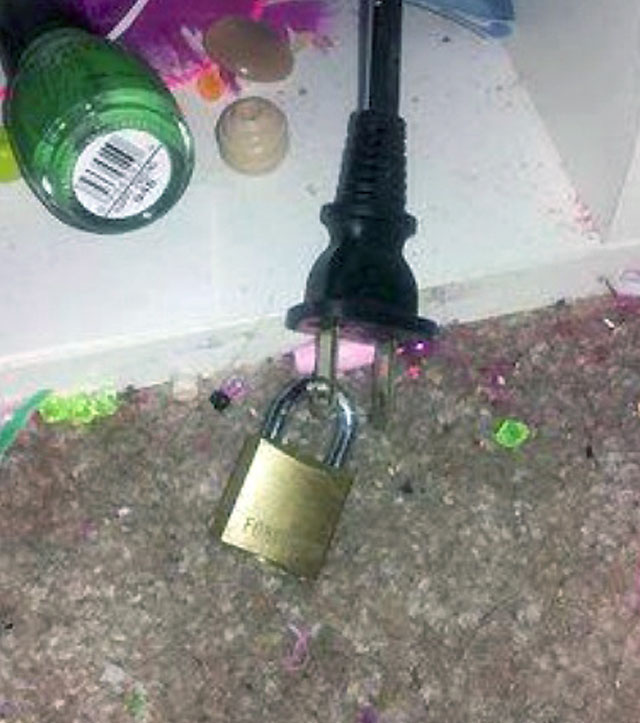 Okay, the one above puts a whole new meaning to "grounding the kids," and a bit too extreme measure for us. What it does show is how parents are frustrated now with their kids. Our advice: family meeting on ground rules. Stress that the Internet and the gadgets are privileges that you can withhold when a rule is broken. Be consistent--try not to lose your humor.

Do you have more ideas on how to limit screen time, Internet usage, or cell-phone use in kids? Write them in the comments below or email us at lei.smartparenting@gmail.com.
ADVERTISEMENT - CONTINUE READING BELOW
More from Smart Parenting

Trending in Summit Network