Parents Who Raise Happy Kids Try Their Best to Do These 5 Things

One of the most influential inspirational writers share five pieces of advice on happiness.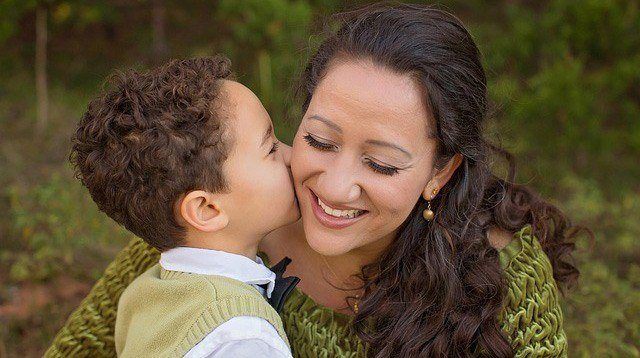 "We must exercise ourselves in the things which bring happiness, since, if that be present, we have everything, and, if that be absent, all our actions are directed toward attaining it." 

The beautiful quote above is from Gretchen Rubin's The Happiness Project, a book that was first published in 2009 and spent two years on the bestsellers' list. It's an inspirational self-help book that aims to show readers simple ways to build a happy life one day at a time. To live a happy life -- isn't that what we want for our children? So, straight from Rubin herself in a 12-point article, she wrote for Business Insider, here are five life lessons on happiness to role model for your kids. 

What other parents are reading

1. "Be careful not to let life drift away."
Our lives are made up of a series of decisions. And as parents, we want our children to make all the right ones: what course to take in college, what career to pursue, who to marry, and more big life decisions that come with huge repercussions. 

At the face of these crossroads where our children are made to choose the path to take in life, Rubin explained, there are times that a "drift" decision presents itself. "You go to medical school because both your parents are doctors. You get married because all your friends are getting married. You take a job because someone offers you that job," she explained. 

So while our actions are rooted in love, we have to be aware when we're forcing decisions on our children that cause them to "drift" into paths they don't want to take. We can't deny that there are circumstances that these "drift decisions" make a person happy, said Rubin. But wouldn't you rather see you child content and fulfilled in a life she's chosen for herself?

ADVERTISEMENT - CONTINUE READING BELOW

What other parents are reading

2. "Devote time and energy to relationships." 
It is probably our favorite piece of advice from Rubin. It's also something that should come easily to us Filipinos since many of us grow up in tight-knit families. Growing up, we've experienced family reunions, holiday get-togethers, birthday parties, balikbayan salo-salo, etc. 

These gatherings deepen or broaden our relationships with family and friends, and it is likely to boost happiness, says Rubin. Our kids need to see and experience this growing up. It's another way to show them what love and support can look and feel.  

As Rubin points out, "We need enduring, intimate bonds; we need to feel like we belong; we need to be able to confide; we need to be able to get and give support."

3. "Don't rely on motivation." 
Instead, you want to raise children with self-discipline or self-control. A self-disciplined child will be able to set goals and follow through with them. He can finish the day's homework on his own every day, for example. He doesn't need to be motivated by him mom or to "feel like doing it." A child with self-discipline will just do what needs to be done. "We really can't expect to be motivated by motivation," said Rubin. 

It is a trait that will benefit your child now and later in life. A study published in the journal Psychological Science found that children with higher self-control are more likely to find and retain jobs as adults. They are better at setting goals, solving problems, and controlling impulses. See tips on how to instill self-control in your child here.  

4. "Be aware of your negative emotions." 
Celebrated author Kurt Vonnegut wrote, "I urge you to please notice when you are happy." Knowing what makes us happy is a key component to a fulfilled life, but that doesn't mean we can ignore or hide away negative emotions. Envy, in particular, is one of the negative feelings worth being aware of, according to Rubin. "Envy is a very unpleasant emotion, and we often don't even want to admit to ourselves that we're feeling envious," she said. 

Rubin further explained, "Negative emotions play a very important role in a happy life because they warn us that something needs to change. When we envy someone, it's a sign that that person has something that we wish we had for ourselves. And that's useful to know." 

When confronting jealousy and envy in your little one, let her know that difficult and negative feelings are okay to have -- it's how we deal with them that counts. Phyllis Katz, Ph.D., a developmental psychologist, advised Parenting to let your child speak freely about her feelings and empathize first. Then, if it's a material possession she envies, talk about the value of personalities over material possessions (e.g. sense of humor over a pair of nice shoes). If it's achievements or skills she envies, like a friend's knack for math or musical talent, encourage her to study harder or nurture her interests. 

CONTINUE READING BELOW

Recommended Videos

5. "Have and know your commandments." 
Rubin suggests writing down a list of how you want to live your life. These are not New Year resolutions but principles that you want to pass on to your children. And to do so means being a role model as well.

"I think this is a great exercise -- to distill your core values and hopes for yourself into a succinct list, so that they're very clear in your mind," Rubin says. "And then you can re-visit them periodically, so you can update them as you grow older and your life changes."

What are Rubin's examples of personal commandments? Be polite and fair. Be yourself. Learn to let go. Do what ought to be done. There is only love. Imbibing just some of these principles in your life will rub off on your children.   


What other parents are reading

Celebrate your pregnancy milestones!


Enter your details below and receive weekly email guides on your baby's weight and height in cute illustration of Filipino fruits. PLUS get helpful tips from experts, freebies and more!

You're almost there! Check your inbox.


We sent a verification email. Can't find it? Check your spam, junk, and promotions folder.

Trending in Summit Network