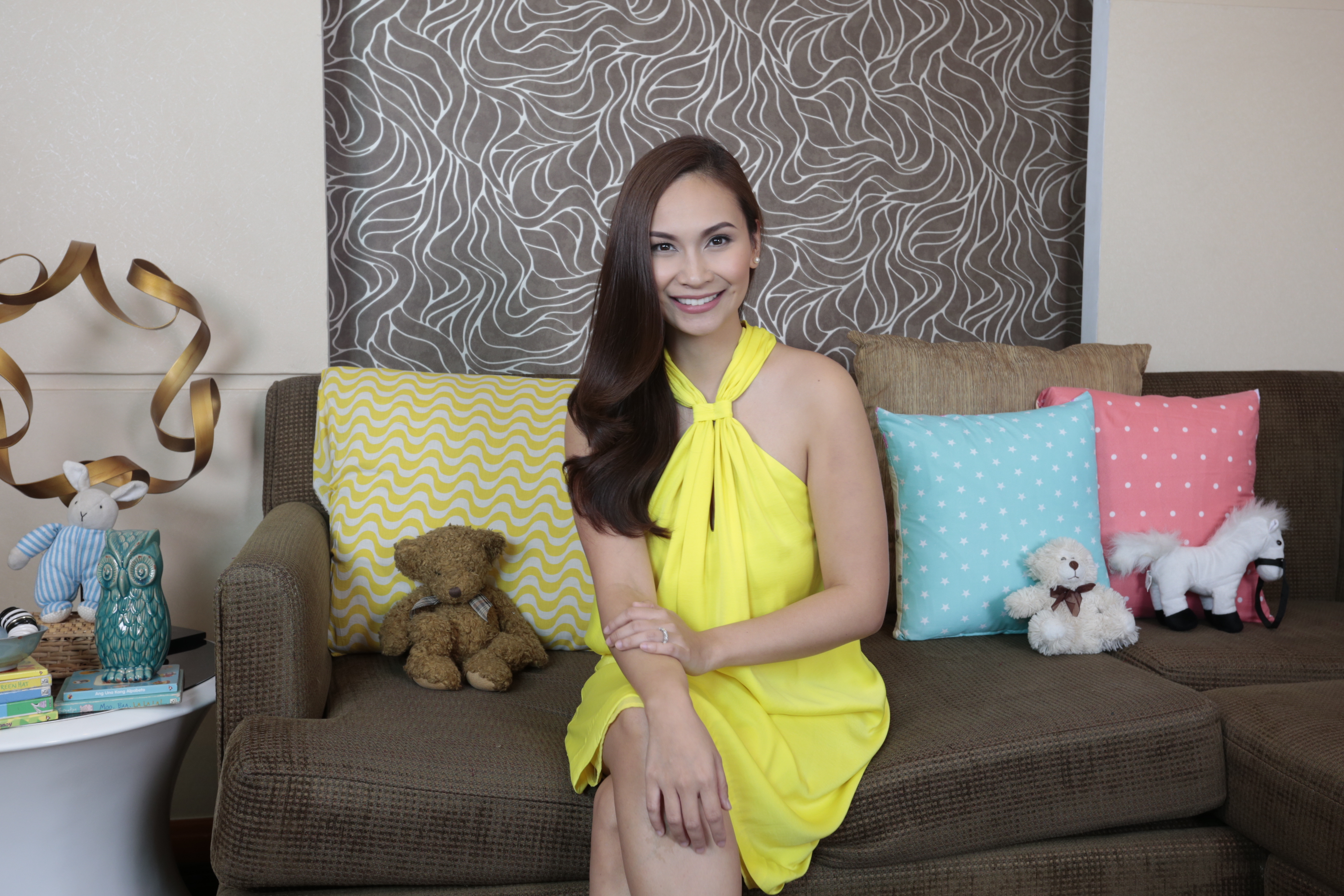 A charmed life is what Patty Laurel-Filart seems to be living. She sets the tone for fun, happy occasions as an events host, spends part of her days before the camera as a model, and takes readers to all sorts of heartwarming experiences as a blogger. More importantly, she is surrounded by people who love her--her husband Patrick, her family, her friends, and her son Theo. She says, "My husband and I both love kids.... It was really a dream of ours to become parents. It was something that united us, in fact."
[ads:1]
But Patty had barely begun her motherhood journey when she was faced with two challenges: she was diagnosed to have a cyst that was practically eating up her ovary, and her breasts got engorged when she started breastfeeding. 
The first one dashed the couple's hopes of becoming parents right away, but turned out to be a blessing as it strengthened their bond. Patty says, "In retrospect, it was good that it happened because Patrick and I were able to develop our relationship as a couple and we were able to plan our respective careers."
The second one proved to be more difficult as it got in the way of Patty's plans to breastfeed her child. Patty recalls, "I took classes, and I had a lactation coach, and I had several breastfeeding pumps I could use." When Theo first latched on her, she thought: "So this was what everyone was talking about! It was beautiful."
[ads:4]
But it wasn't meant to be. Doctors found out she was suffering from an aggravated form of mastitis that resulted in a bacterial infection. The irony is that the bacteria was feeding on her milk. If she continued breastfeeding, Patty realized, she would always be sick and she would always be in pain. She could barely hug her baby at that point.
Patty knew she had to have surgery--and stop breastfeeding. It was one of the most difficult decisions that she ever had to make in her life.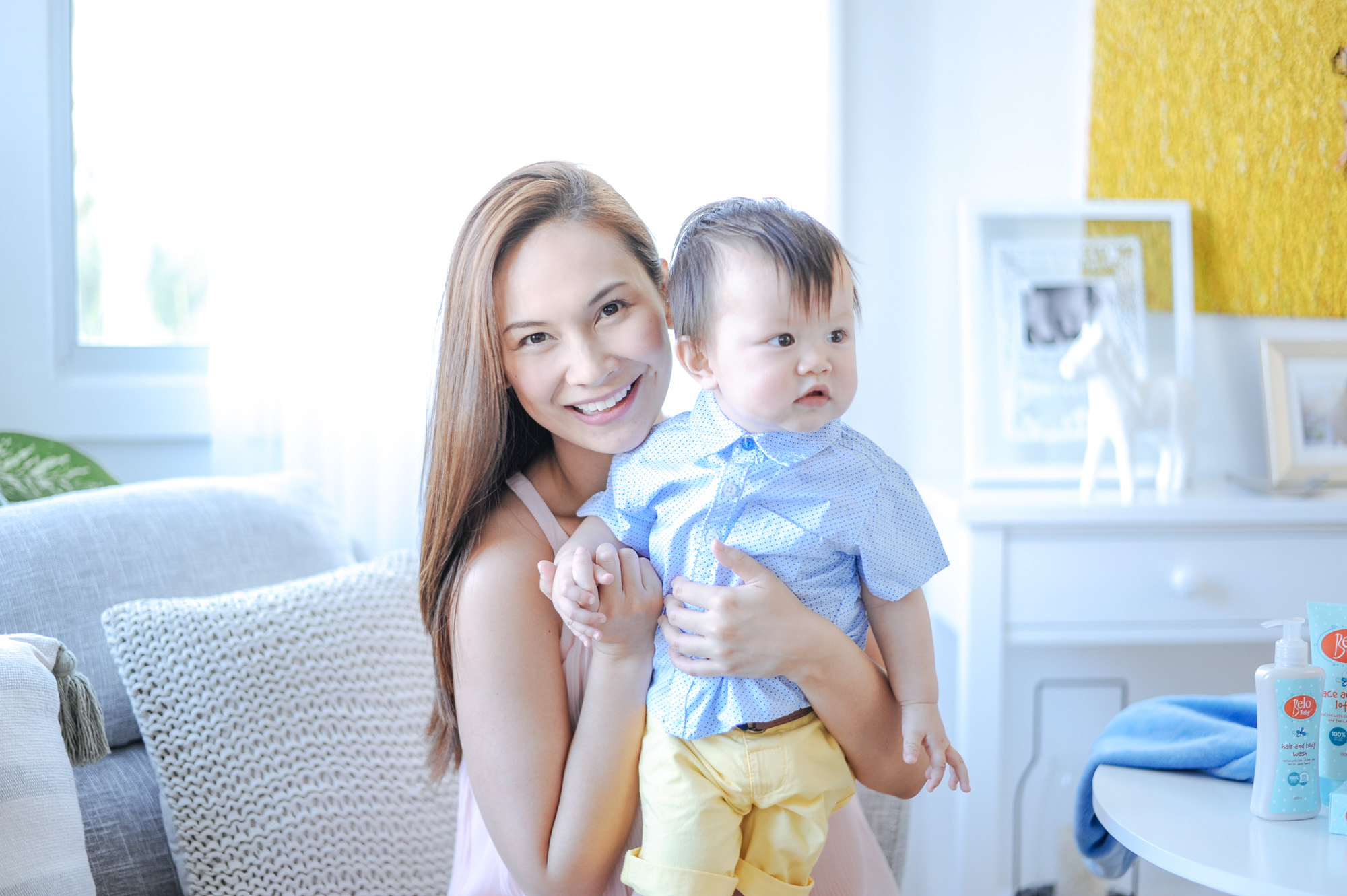 But every cloud has a silver lining, and today, Patty is a stronger, wiser, kinder woman. She says, "I am still a believer that breast is best, and I know that there are well-meaning moms who want to challenge and encourage people who have a hard time with breastfeeding by saying, 'Just keep trying. Push. Don't give up.' When I was starting, it made sense to listen to those things. But now, with everything that happened, I realized that words can also be misconstrued even if you have the best intentions."
"Words should always build up as opposed to tear down, even if it comes from the best of intentions." Patty adds.
Her struggles have also made Patty a more conscious and conscientious mother, committed to doing what's best for her son. She is particularly picky when it comes to products which come into close contact with Theo, opting for those made specifically for babies and those formulated from natural ingredients. Such a mindset has steered Patty towards Belo Baby products. Belo Baby contains 100% certified natural ingredients and zero harmful chemicals.
[ads:10]
Find out why Patty made the perfect choice with Belo Baby in this endearing video with her adorable son Theo. You can also learn about all the No-No ingredients for baby's skin here.
This article was created by
Summit Storylabs
in partnership with Belo Baby Cologne.