Pedias Urge Parents: Ban Violent Cartoons or Video Games for Kids Under 6

The American Academy of Pediatrics is asking parents to be mindful of the violence children are exposed to through films, TV, the internet and video games.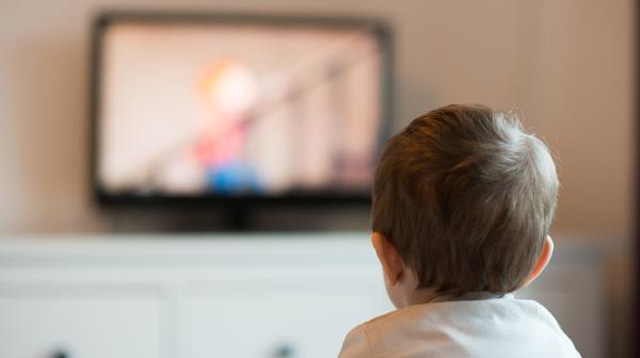 Remember the infomercial by the Movie and Television Review and Classification Board (MTRCB) called "Child's Play"? 

It features two school-age boys watching an action movie on TV together. Excited by the fight scenes, the boys re-enact the movie at home using water guns and a ruler for a knife. Their faces paint the picture of just how seriously they're taking their pretend play. The narrator sums up the message of the clip at the end with this line: "Paano kung hindi na pala laro ang karahasan sa mga nanonood na kabataan?"

The goal is to urge parents to be mindful of the violence children are exposed to through films, TV, the internet and video games. 

It is the same message that the American Academy of Pediatrics (AAP) is sending after it recently released official recommendations on how parents can manage their children's exposure to "virtual violence." 

More from Smart Parenting
"Virtual violence" is defined in the statement as "all forms of violence that are not experienced physically and, in particular, to encompass the extent to which children increasingly experience violence in more realistic ways that they have before." This includes first-person shooter games and other realistic video games and applications. 

The researchers involved summarized the results of close to 400 studies that looked at media violence and aggressive behavior. They were able to find a significant association between the two. 

It is recommended that children below 6 years old be shielded from all violent media including violence in cartoons. "Parents should understand that young children do not always distinguish fantasy from reality," reads the statement authored by Dimitri Christakis, MD, MPH, who was former Council on Communications and Media Executive Committee Member. 

"Parents should be mindful of what shows their children watch and which games they play. When possible, they should coplay games with their children so as to have a better sense of what the games entail."

In addition, first-person shooter games (like Counter Strike or Call of Duty) should be banned from children of all ages altogether. AAP asks pediatricians to include children's "media diets" as part of routine check-ups. 

The policy statement also called on the entertainment industry to avoid glamorizing weapons and showing violence as "amusing, titillating, or trivialized."

"Eliminate gratuitous portrayals of interpersonal violence and hateful, racist, misogynistic, or homophobic language or situations unless explicitly portraying how destructive such words and actions can be. Even so, violence does not belong in media developed for very young children." 
ADVERTISEMENT - CONTINUE READING BELOW
CONTINUE READING BELOW
Recommended Videos
More from Smart Parenting
Ratings, like those issued by the MTRCB, should also be used as a guide to know if the content is suitable for kids, says the recommendations. MTRCB's TV ratings can be found on the lower right of the screen. A "G" rating is a show suitable for everyone, including children. A "PG," which stands for Parental Guidance, will need you on standby. A show with an "SPG" rating contains sensitive material (violence, sex, drugs, etc.) that you may need to shield from your child. 

In 2010, Senator Miriam Defensor Santiago filed a bill in the attempt to prohibit the sale or rental of violent video games to minors. The bill remains pending up until today. 

Nevertheless, this only stresses the importance of a parent's vigilance and mindfulness on what type of content children consume.

Trending in Summit Network