The mompreneur: Pia Capul, businesswoman, wife to Dennis, and mom to nine-year-old Dennia Chanel and four-year-old Calvin.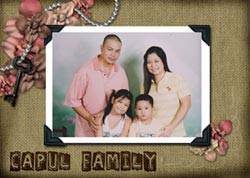 The business: Pedasoz, every accessory-maker's one-stop shop for beads, Swarovski crystals, polymer clay, and craft supplies.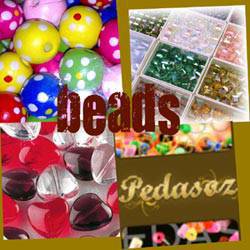 How it started: I was an aspiring jewelry maker and designer when I joined Multiply sometime in 2007. My first site was all handmade Swarovski jewelry, but I seldom got orders because there were so many competitors. The idea of selling raw materials for beading came up when a client asked me if she can order loose Swarovski crystals, and when other people started asking me where they can get materials for accessory-making. I began hunting around for suppliers, and Pedasoz was born.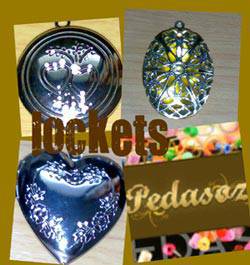 What makes it different: We're open to wholesale buying so our clients can resell. We also offer different options in shipping, to help clients save money.  Customers may request for a specific type of material that isn't available on the site, and, once a year, we offer limited items which are not available locally. We also accept orders for custom-made Swarovski jewelry.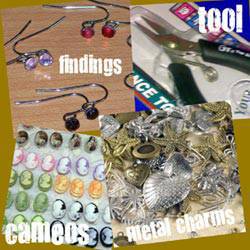 How it works: I run the site alone, doing everything from answering inquiries, making quotations, and repacking items, to updating inventory, getting supplies from our suppliers, and confirming orders for shipping.
Crowd favorites: Polymer clay and tools are our bestsellers. I always get very excited when a newbie asks me which tools to buy if they are on a budget. Loose Swarovski crystals are second on our list—our crystals are guaranteed authentic and affordable.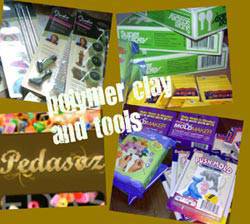 Mompreneur advice: Practice proper time management. I set my work schedule when my kids are in school and do all the things that I need to accomplish before they get home in the afternoon. Saturdays and Sundays are my rest days; my husband and I make sure we devote enough time to our kids on weekends, whether we're playing PC games, doing arts and crafts, dining out, or just talking to one another.
How to reach them: Visit pedasoz.multiply.com for beads, polymer clay craft supplies, and handmade Swarovski jewelry. E-mail piacapul@yahoo.com, or contact 0906-5236598.
131