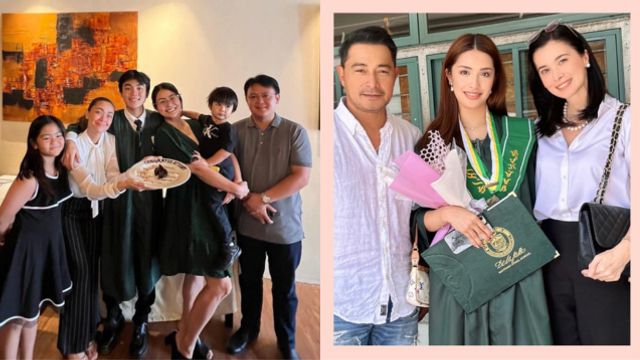 In showbiz, Filipino celebrities often make headlines not only for their work but also for their personal lives. One aspect that has garnered attention in recent years is how some ex-couples open up about parenting even if they are not romantically linked with each other anymore.
Below, let's take a look at some of the celebrity couples who navigate parenthood through healthy and blissful co-parenting setups.
Filipino celebrity couples with healthy co-parenting setups:
1. Janella Salvador and Markus Paterson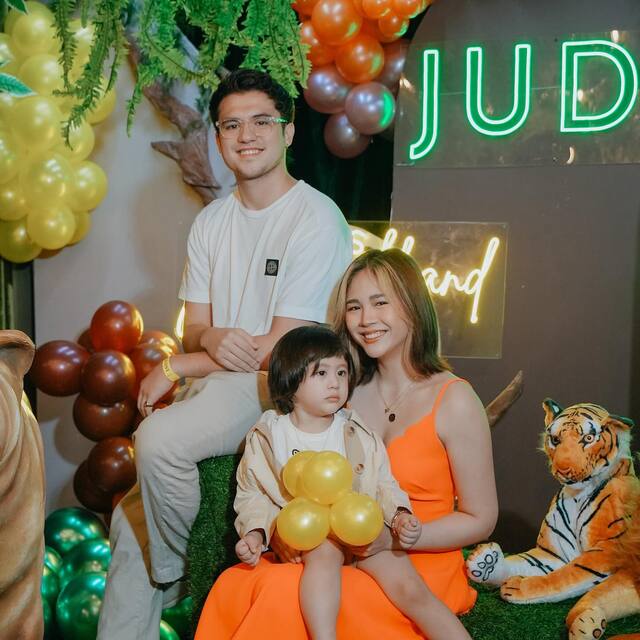 Janella Salvador and Markus Paterson first publicized their relationship in September 2020, about a month before the birth of their son, Jude Trevor. However, Janella and Markus announced their split in 2022. Now, the former couple are open about having a healthy communication when it comes to being parents to their son. Recently, they celebrated Jude's third birthday together.
2. Max Collins and Pancho Magno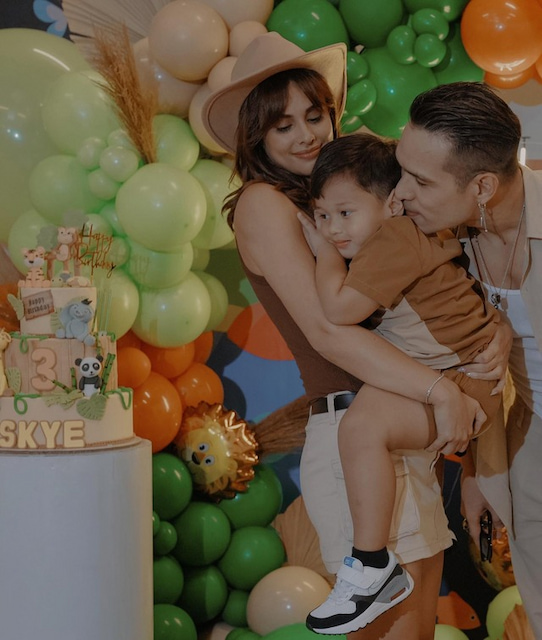 Max Collins and Pancho Magno were a couple of eight years before they decided to call it quits during the height of the pandemic. Despite their breakup, the ex-couple is currently maintaining good communication and connection with each other for the sake of their son, Skye Anakin.
More than being parents to Skye, Max refers to Pancho as her best friend. She even expressed her support for Pancho on the eventuality that he would find a new love. "I will always be here to support him. He's my best friend, and I want him to be happy. That's what I really want," she expressed.
3. Jodi Sta. Maria, Pampi Lacson and Iwa Moto
Jodi Sta. Maria and Iwa Moto are also famous for their fine blended family. Jodi shares a son with Pampi Lacson, Thirdy. At present, Thirdy is enjoying his life with two moms. Jodi and Iwa have been open about their friendship, regardless of Jodi's past relationship with Iwa's partner.
Thirdy occasionally stays at Pampi and Iwa's house and has a great relationship with his step-siblings. 
4. John Lloyd Cruz, Ellen Adarna and Derek Ramsay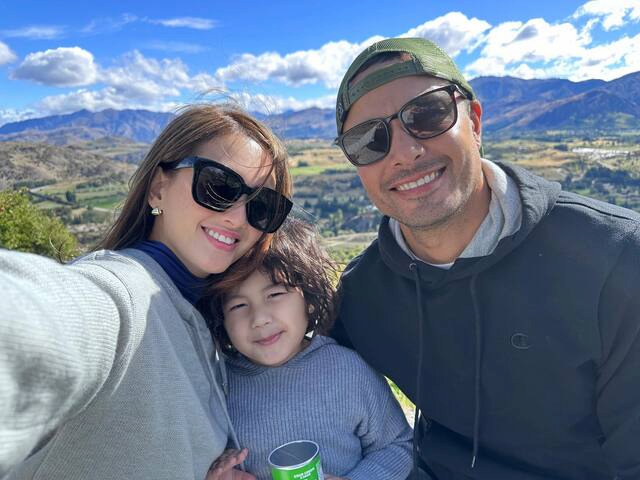 John Lloyd Cruz considers himself lucky to co-parent with Ellen Adarna and Derek Ramsay. John Lloyd and Ellen were lovers until they broke up in 2019. Two years later, Ellen and Derek tied the knot.
Derek accepted Ellen and John Lloyd's son, Elias, as his own. He has been open with how much he adores and cares for the kid, just as how much John Lloyd loves his son. This is a major reason John Lloyd does not have any problem with Derek being a dad to Elias as well.
Despite Ellen being a successful businesswoman, John Lloyd still keeps his promise and responsibility as a father to spend time with Elias and to also provide for his needs. Ellen once revealed that the actor sends a minimum of P20,000 for their son's needs.
"When he asked me, how much does Elias need, I gave him a breakdown of his basic needs—just his basic needs—and that's P10,000 max. But he insisted on doubling it," Ellen openly shared.
5. Andi Eigenmann and Jake Ejercito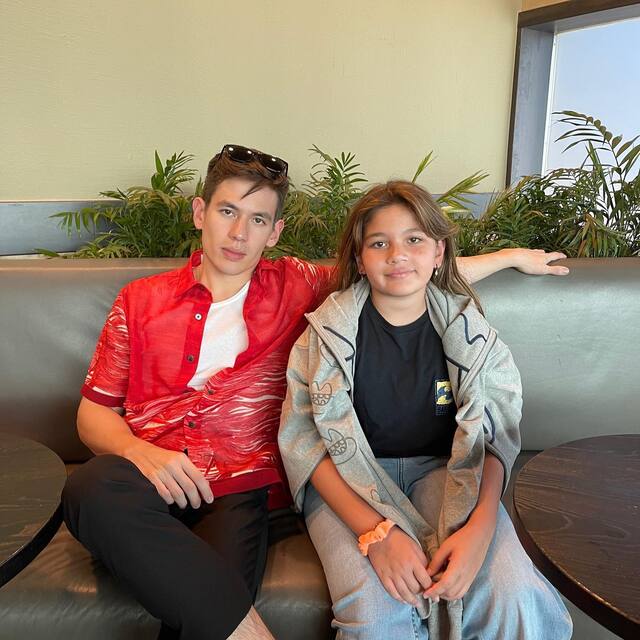 All is well between Andi Eigenmann and Jake Ejercito when it comes to raising their beautiful daughter, Ellie. After so much controversy, it was in 2016 when Jake and the world found out that Ellie was his daughter. Since then, he has been open about spending lots of time with her, as well as their hilarious conversations.
Sometimes, he would go visit Ellie in Siargao where Andi's family now resides. In an interview, Jake shared that being a father is tough work but he also feels lucky to have a good co-parenting relationship with Andi.
"I'm trying to get used to it. Of course, being a dad is a full-time job but luckily given a setup, I have a great co-parenting with Andi, so kahit papaano nahahati yung pagiging parent," said Jake.
6. Sunshine Cruz and Cesar Montano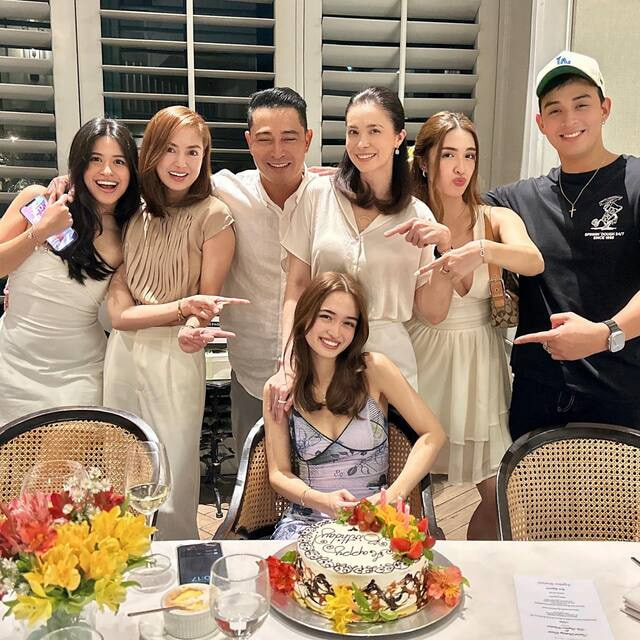 Sunshine Cruz and Cesar Montano had turned over a new leaf as they now exhibit a blooming relationship as co-parents to their daughters. This year, Sunshine together with her children spent New Year together with Cesar and his non-showbiz partner Kath Angeles. 
"Our family chose forgiveness and we are finally co-parenting. I guess not a lot of people will understand but this is our family and whatever works and makes the children happy, dun kami. Para sa mga anak," Sunshine wrote in the comments section of her post.
Since then they would now spend special occasions, like birthdays and graduations, together. 
7. Jennylyn Mercado and Patrick Garcia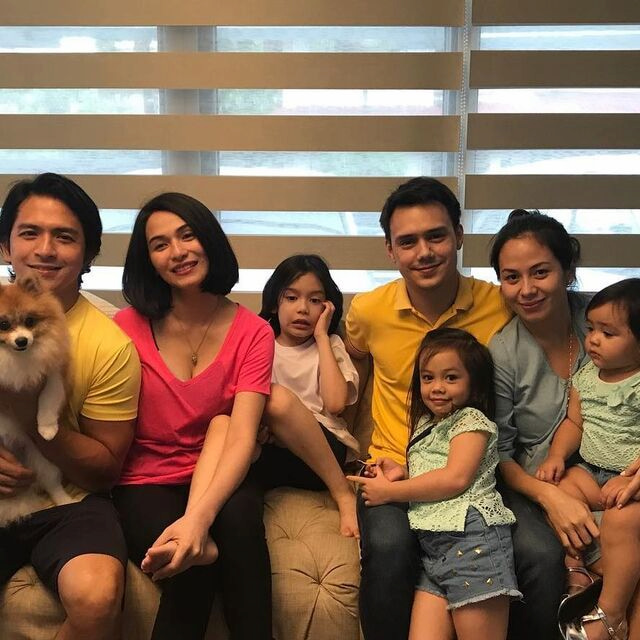 After letting go of any bitterness and anger, Jennylyn Mercado and Patrick Garcia have been on good terms for years now. The ex-couple had a messy breakup with Patrick claiming that he only found out about it when he watched Jennylyn's interview on national television. Jennylyn's pregnancy news soon followed.
There was also a time when Patrick was not allowed to see their son, Alex Jazz. Fortunately, at present, they can now bond anytime they want. Alex usually resides with Jennylyn but from time to time visits his dad. Alex Jazz has a wholesome connection with his stepsiblings both with Patrick and Jennylyn's current partners.
It is also worth noting that there's no bad blood between Jennylyn and Patrick's wife, Nikka Garcia. They have been spotted together on a couple of occasions together with their kids.
The stories of these Filipino celebrities with blended families serve as powerful examples of love, resilience, and dedication. While their lives may be on public display, their commitment to co-parenting and providing a loving environment for their children remains at the forefront. As society continues to evolve, these celebrities remind us that the definition of family is ever-expanding, and what truly matters is the love and support we offer to our loved ones.
This story originally appeared on Cosmo.ph. *Minor edits have been made by the SmartParenting.com.ph editors.