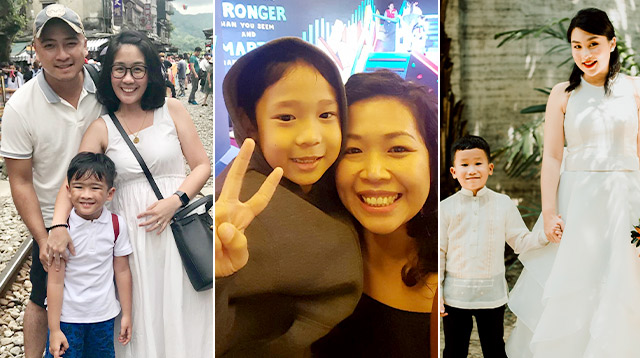 Dr. Seuss once said, "A person is a person, no matter how small," and that is definitely true about the children of this generation. They are turning out to be some of the most outspoken, technologically savvy people on this planet–and they aren't even hitting two-digit ages yet.
As bundles of larger-than-life energy in tiny bodies still learning to run, dance, swim, and more, these kids can be quite a lot to handle. These moms admit that their kids' antics and quirks can drive them crazy, but they also realize that they're the very first audience of their future changemakers.
Keeping up with a little boy's limitless curiosity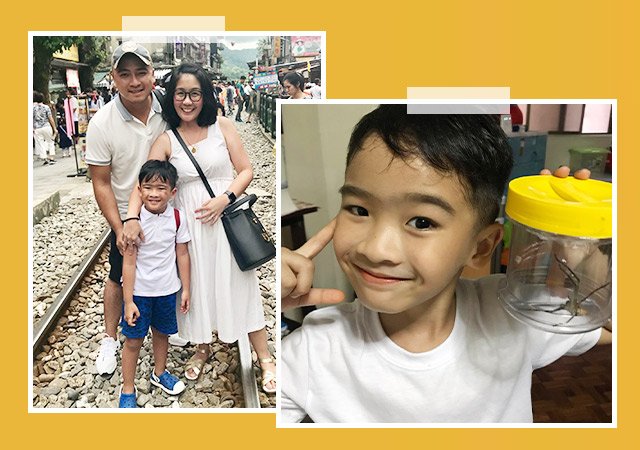 At 6, Andres Stefano shows potential to be a budding scientist (or a lawyer like his mom!). He is curious and imaginative. He starts and ends his day with a question.
"He asks all sorts of questions and expects answers for all of them," says his mom, Pam Antig-Aportadera, a 39-year-old lawyer.
Pam and her husband get questions like "How do trees clean the air?" and "What if Godzilla had wings?" but admit to struggling with the answers sometimes.
"Ang goal kasi namin is to answer his questions as much as possible. But sometimes, out-of-this-world nga, so wala rin kami maisagot. We look for it together sa Google or YouTube or say we will research," Pam shares. In doing so, Pam and her husband can show their child how to look for other sources of knowledge, if the answer isn't immediately available.
Andres also shows an affinity for drawing. Whenever they travel, he carries a journal so he can illustrate the things he sees. "His drawings depict his very wild imagination. It always amazes us!" Pam says.
No matter what Andres does, Pam makes sure to guide him every step of the way. "No matter how much we try to let Andres behave or be still kasi, at his age, he really won't understand yet and will really do his own thing," she shares.
Supporting a son's creative pursuits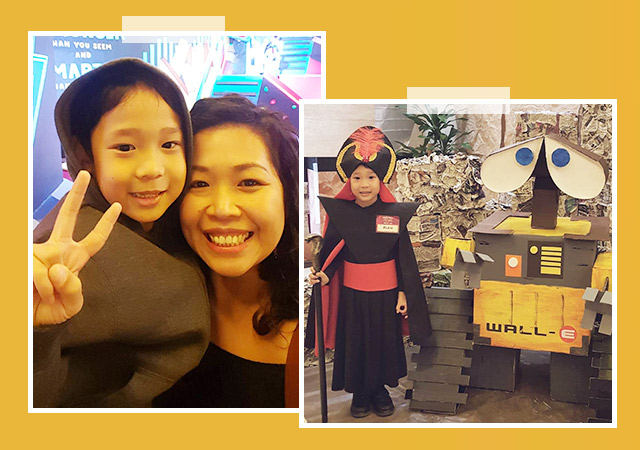 Six-year-old Elon, son of Kris Isaac-Flojo, is a big music lover and performer. In fact, he already has a YouTube channel, where he shares videos of his experiments and creative activities.
The 34-year-old events mom and host shares, "Even if the song is an instrumental, if it's from a movie he likes, he can tell which scene it's from [and] what's happening in the exact moment of the song. He loves to recreate and perform that scene."
With this in mind, Kris ensures Elon's play dates always involve movement and creativity. "We never tell him that there's only one way to do anything," she says. They also provide him art materials and books and let him do whatever he pleases with them.
Also, Kris encourages her little performer Elon to get bored. "No screen time, no nothing. When he's bored, it's when his brain can work the most!" she says, adding that Elon does find ways to entertain himself during these times.
Nurturing a child's love for numbers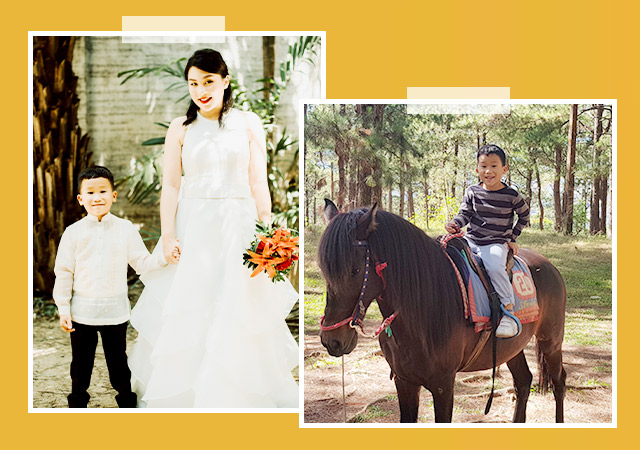 Business development executive Mayte Uyenco, 29, says that her son Matteo, 6, is naturally inclined to numbers.
"When we tell him that we will take a few minutes to do something, he thinks about it in terms of seconds, so he is already trying to understand multiplication, in a way," she says.
At his age, Matteo also already knows how to save money so he can buy his toys. And for Mayte, what's more, important than developing math skills is learning the concept of delayed gratification. "I show him that I value his plan to save [money] for a toy so that he continues to save his monetary gifts from lolos and lolas," she says.
In fact, Matteo was already able to buy a special edition Nerf gun through his efforts. The proud mom says, "I think it's important for kids to feel that they can get what they want through patience and making smart decisions."
Parents, remember that your child's feats wouldn't be possible without your guidance. These moms prove that love and constant support help children hone their skills and be the best person they can to be, no matter how funny their antics may seem to be at first.
So continue nourishing your child by caring for them and giving them what they need. Make sure they are also healthy by providing them proper nutrition and age-appropriate milk, like NANKID Optipro.
ASC Ref. Code: N021P120318N
When your child is nurtured holistically, they'll continue to amaze you and everyone around them, for life.
Make NANKID® OPTIPRO® Four your ally to nourish every possible in your child. Follow NANKID® on Facebook for more information about NANKID® OPTIPRO® Four.
NANKID® OPTIPRO® HW Four and NANKID® OPTIPRO® Four are not breastmilk substitutes. These products are for healthy children above 3 years of age.