How to Teach Your Daughter Girl Power, According to This Self-Made Billionaire

Teach these lessons to your girls so they can grow up to be strong, confident and happy.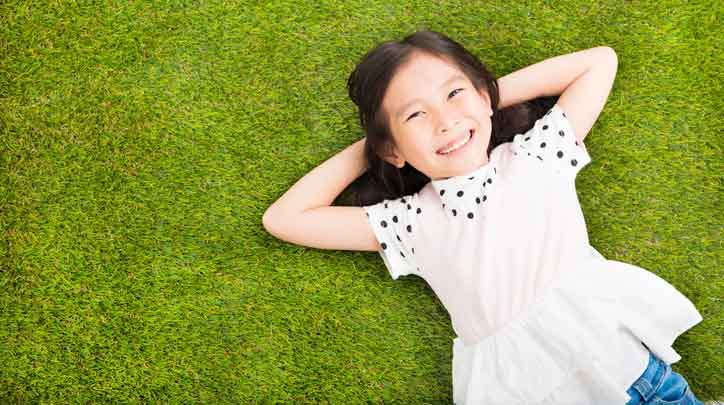 Ask any parent what they want their child to be in the future, and they'll answer "smart and successful." It's a tall order, but the good news is many successful individuals would say that a future billionaire doesn't necessarily need to be brainy. In fact, academic performance is good, but it can't be the sole benchmark of someone's success.

You know what else we need? More female role models for our daughters. We've shared a lot of tips from billionaires like Jack Ma, founder of e-commerce website Alibaba, and Injap Sia, founder of fast food chain Mang Inasal, in our previous articles, but it's also essential to hear from successful female entrepreneurs especially for our daughters.

Statistically, the Philippines is one of the few countries in the world where female-owned businesses flourish, but if you have a daughter, you'd have to teach her to be more than just smart — she has to learn how to nurture her self-esteem and have a high regard for herself.

Enter Sara Blakely. You may not have heard her name, but you might have heard of her revolutionary product —Spanx, the shapewear that women have described as life changing. This mother of four, inventor and self-made billionaire has set herself apart from other female entrepreneurs because she was able to grow her company without taking outside investments, a feat that very few businesspeople have attained.

What other parents are reading

Blakely recently sat down with Inc., a New York-based publication, during their Women's Summit and shared the keys to her success. Read on for important life lessons that you can teach your young girl:

1. Develop her entrepreneurial mindset.
Blakely has a term for the things she did to nurture her business mindset even before she knew that she was going to be an entrepreneur: 'pre-work.'

"I worked on myself," she says in the video. "Setting [the] intention, visualization, working on not caring what other people think about me." She says you don't have to start a business to become an entrepreneur, but you can adapt the entrepreneurial life by living out the principles, including, "risk-taking, courage, and the will to step outside and do things differently."

ADVERTISEMENT - CONTINUE READING BELOW

2. Teach her that what she doesn't know can be her greatest asset.
Blakely didn't have a background in fashion, but she was driven to invent a product "that I could sell to millions of people and make them feel good." After quitting being a door-to-door salesperson for seven years, she stumbled upon the idea for Spanx — the only problem was no hosiery mill wanted to produce a prototype because they didn't know and couldn't understand what it was.

But one manufacturer had a change of heart after he ran the product by his daughters. "He said, 'I've decided to help you make this crazy idea,'" she recalls, "because his daughters said it could actually be a really good one."

The whole ordeal made Blakely realize that she already had an advantage in the industry by simply being a woman. Those who were in the women's undergarment industry were all men, and so they probably could not fully understand the needs of the consumers. But Blakely, being a woman, could. "The only way that you can affect change is if you do it differently than everybody else," she says.

What other parents are reading

3. Introduce her to role models who help build her confidence and self-esteem.
At 16 years old, Blakely faced some real-life challenges — her parents separated and one of her best friends passed away. What got her through this rough patch were recorded motivational speeches by Wayne Dyer, and when she grew up and started her career, she turned to these speeches whenever she faced self-doubt.

Another person who influenced her even though they've never personally met was Oprah Winfrey. "I admired her," she says. "I saw her as a woman who took charge of her own life and had almost every single mark against her but she still found the inner confidence to rise above that."

But even if your child is exposed to all these exceptional people, never forget that the family still has the strongest influence on your daughter. Make it a point to start the conversation about self-esteem at home.

"Self-esteem for girls, especially those in their tweens, is their view of their capacity for productive work," explains child development and family life expert Gabby Roa-Limjoco at the recent Dove Self-Esteem Project launch. "Competence is important for your girls, so encourage your children to find meaningful activities so they can be confident and develop competence. Give them encouragement and praise, and highlight what they're good at."

4. Encourage her to fail.
We've written about teaching kids to become "failure jedis" so they grow stronger and gain self-confidence, and Blakely reinforces this school of thought.

"Growing up, my dad always encouraged me to fail. He would ask my brother and I at the dinner table what we had failed at that week, and if we didn't have anything to say, he'd be disappointed. One time, I came up to him and told him, 'Dad, I tried out for this thing and I was really horrible.' He gave me a high-five and said, 'Way to go!'" she shares. "What I didn't realize was that he was redefining failure for me. It didn't become about the outcome; it became about not trying." This helped Blakely a lot when she was struggling to lift Spanx off the ground — she may have failed a countless times at first, but she never stopped trying, and the result was worth it.

CONTINUE READING BELOW

Recommended Videos

What other parents are reading

5. Encourage her to do things that scare her. 
Blakely wrote about pre-work, which was all about shaping your persona as a prerequisite to success. Part of that pre-work was finding and building courage. "I'll do things that will intentionally embarrass me. Because I find that a lot of times we have a fear of being embarrassed and we have a fear of failure. That can stop us in our tracks, so I constantly have that loose power on me, because what's the worst that can happen?"

6. Work the disadvantages to her advantage.
When Blakely decided to enter an industry that was for women but was primarily run by men, she knew she had her work cut out for her. "The typical business model is a masculine one and I was very interested in seeing how things would turn out if I didn't play in the typical masculine rules," she says. "I was very determined to stay feminine through my whole journey."

She was severely underestimated at first, and no one took her seriously, but she realized that it actually gave her a competitive edge and advantage over her competitors. "I operated so much more from intuition, gut, with kindness at the center and giving back in service to my customers." The end result: A self-made billionaire.

7. Make her proud to be a girl.
Blakely is no stranger to gender bias. "I think about how women in our society have been told to downplay it. We weren't encouraged to be better than the guys, and we've sort of got this baked in our DNA that we want men to like us and to be desirable to men, and that's been going on for a really long time," she says.

Blakely explains that when it comes to success, women need to have a good relationship with achieving and feeling worthy of their accomplishments. "The more women out there are doing it, the more men recognize and feel comfortable that it doesn't shake their foundation," she shares.

Women who achieve success deserve it. And Blakely feels that it's her responsibility to give back and to help other women. "It's always been about that. How can I elevate, inspire, and empower more women?" In the same vein, your daughter needs to understand that her gender does not limit her — it only serves to embolden her and make her stronger.

As parents, we're always so focused on the ways that will make our children succeed, but if there's anything that Blakely's story has taught us, it's that success starts from building your confidence from within. Once your daughter has learned that, she can start conquering anything.

ADVERTISEMENT - CONTINUE READING BELOW

What other parents are reading

Celebrate your pregnancy milestones!


Enter your details below and receive weekly email guides on your baby's weight and height in cute illustration of Filipino fruits. PLUS get helpful tips from experts, freebies and more!

You're almost there! Check your inbox.


We sent a verification email. Can't find it? Check your spam, junk, and promotions folder.
Trending in Summit Network