I almost missed Saab Magalona as she arrived at Smart Parenting's shoot location. I had just gotten on the elevator when out of the corner of my eye, I spotted a hotel staff lugging a trolley down the hallway. Trusting my instinct, I stepped out of the elevator and walked back to the hotel room.
"Hello!" A greeting comes from the door and Saab steps into view with a big smile on her face. It takes me a second to respond. While the actress and vocalist for the band Cheats look exactly the same as the photos on her Instagram, I'm admittedly blown away by her fresh face and bright demeanor.
I lead her back inside, and Saab immediately says 'hi' to the other people inside the room. A few more minutes later, she's chatting with the shoot's glam team and showing off photos of her baby. Saab swaps stories with Pong, the makeup artist, who is also a mom, and I could see her listening intently to the latter's tips, filing the info away in her head for future reference.
MORE FROM Smartparenting.com.ph
Losing Luna
It was a Tuesday morning on March 2018 when Saab delivered devastating news on her blog: she had given birth prematurely back in February and had lost one of her twins, a baby girl that she and husband Jim Bacarro named Luna.
"When I was pregnant with my twins at 30 weeks and 6 days, I had to undergo an emergency C-section because our baby girl's heartbeat had stopped," Saab would reveal later in an Instagram photo posted on July 2018.
ADVERTISEMENT - CONTINUE READING BELOW
Meanwhile, Luna's brother, Pancho Gerardo, was fighting for his life in the Neonatal Intensive Care Unit. Saab did not see or touch Pancho for six days because she was in and out of the intensive care unit herself (ICU). As she mourned her baby daughter, she thought her baby boy was not going to make it.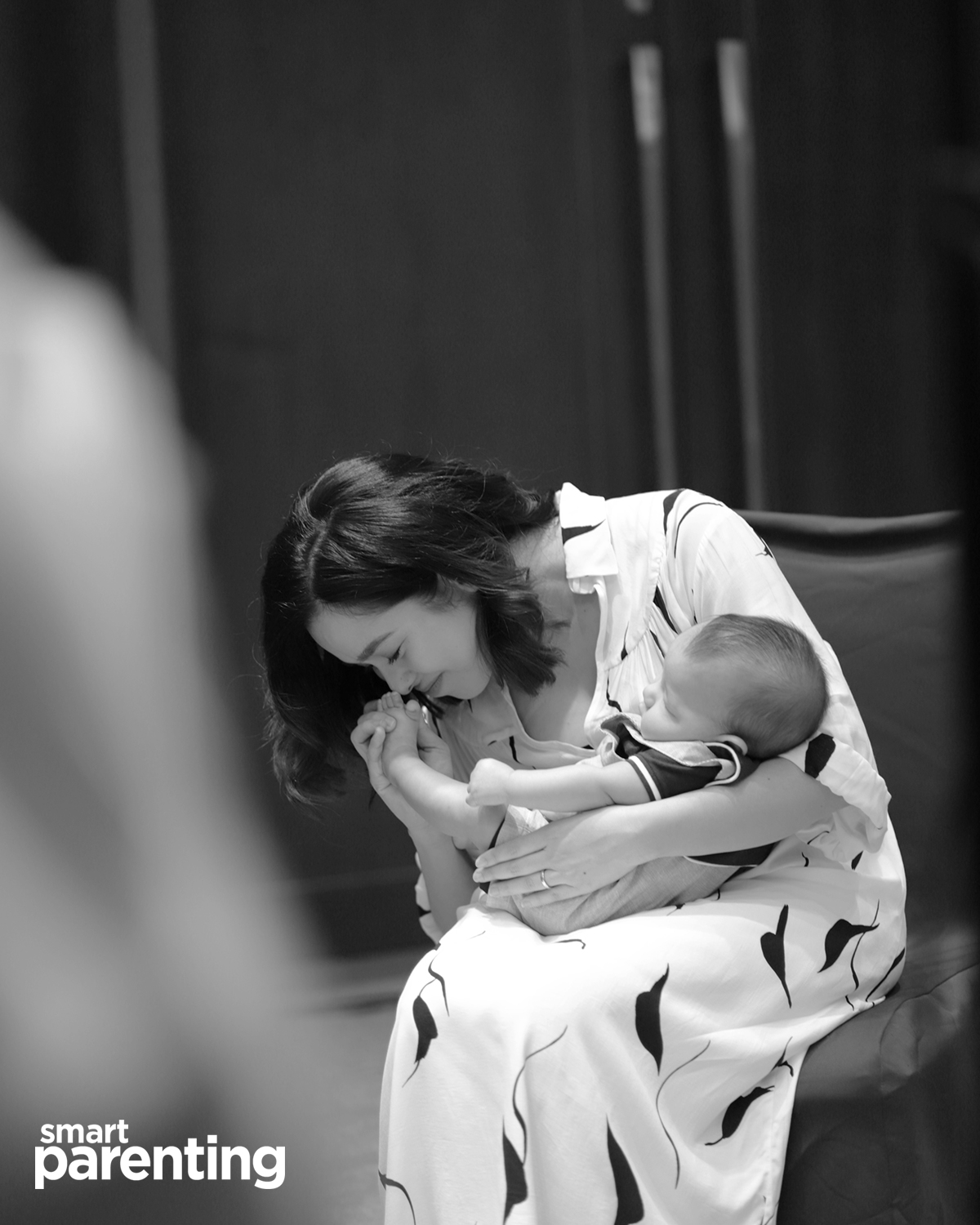 After she revealed her ordeal, there was an outpour of support from her followers, many of them strangers who had followed the singer's journey to motherhood, some of them mothers who had experienced the same kind of loss. Everyone who read Saab's story, whether as a family member, friend, or as a fan, prayed fervently that her son would survive.
"It was Valentine's Day when I was finally cleared to visit him, and I cried. I was so happy, but I was also so scared," Saab wrote.
CONTINUE READING BELOW
Recommended Videos
On seeing her son for the first time, Saab recalled, "I washed my face, put on some lip and cheek tint and brushed my hair. It was like a first date, and I wanted to look pretty for my son."
By the first week of April, Pancho graduated from NICU, and Saab credited his fast recovery to kangaroo care, which she and Jim would do for at least six hours a day. Saab was also dedicated to breastfeeding.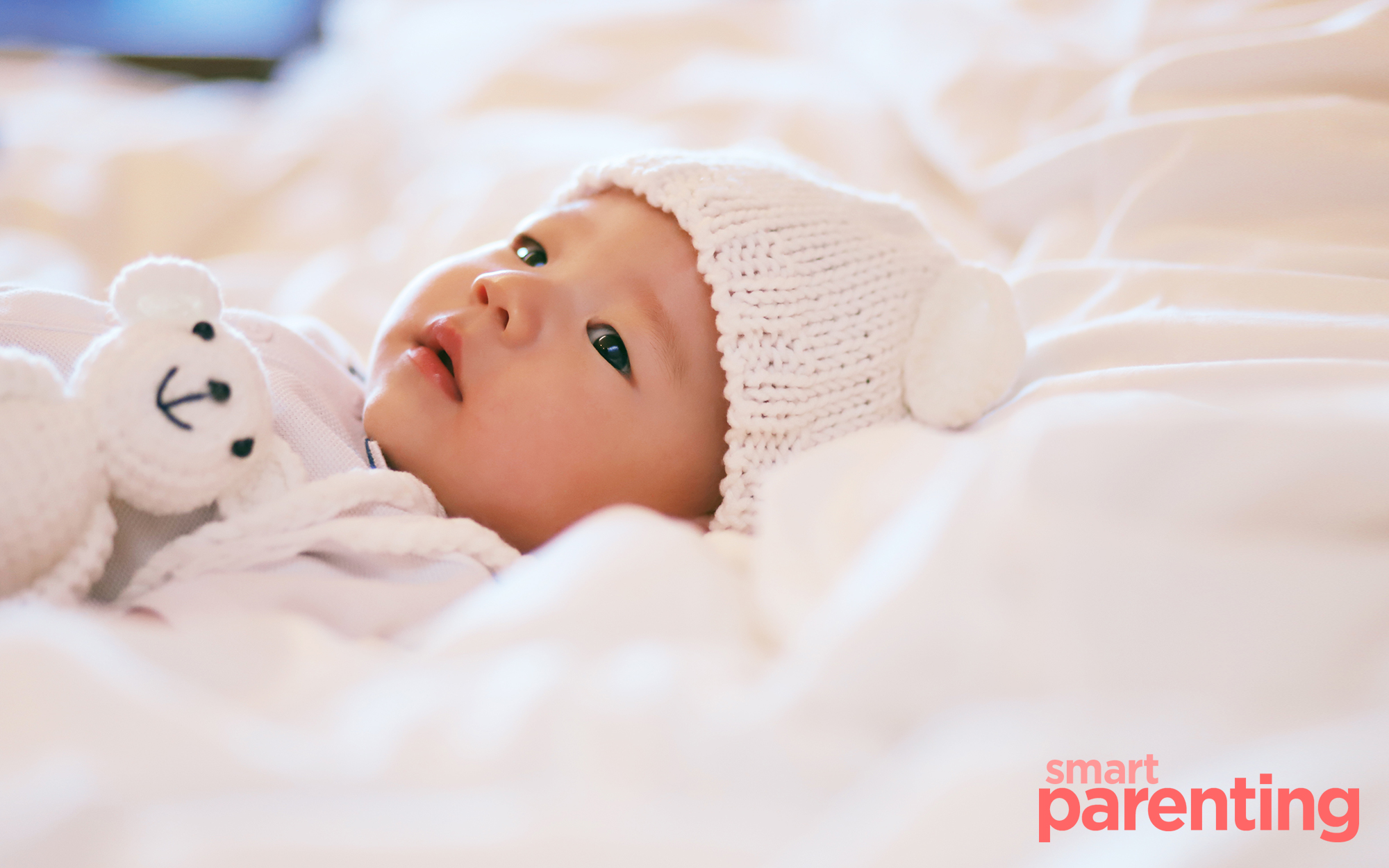 Saab named her baby after her late grandfather Pancho Magalona and Jim's father, Rey Gerardo Bacarro.
PHOTO: Laureen Lim of Cocoon Studio
"When we were able to do skin-to-skin na, that's when he started improving," Saab tells SmartParenting.com.ph. "And also, when he started drinking my breast milk. Those two things contributed a lot to his health."
In early May, Pancho overcame another health milestone: he had his Ommaya Reservoir removed. It was a small silicone catheter put under his scalp to relieve the pressure on his brain caused by a build-up of excess fluids. By July, Pancho was baptized (technically his "second" baptism, as Jim says in his Instagram account).
Nearly seven months later, Pancho is making everyone laugh — his dad's arms are getting tired from carrying him for a pose, and it has only been a few minutes. (And forget about carrying him with one hand.)
MORE FROM Smartparenting.com.ph
Embracing parenting, one step at a time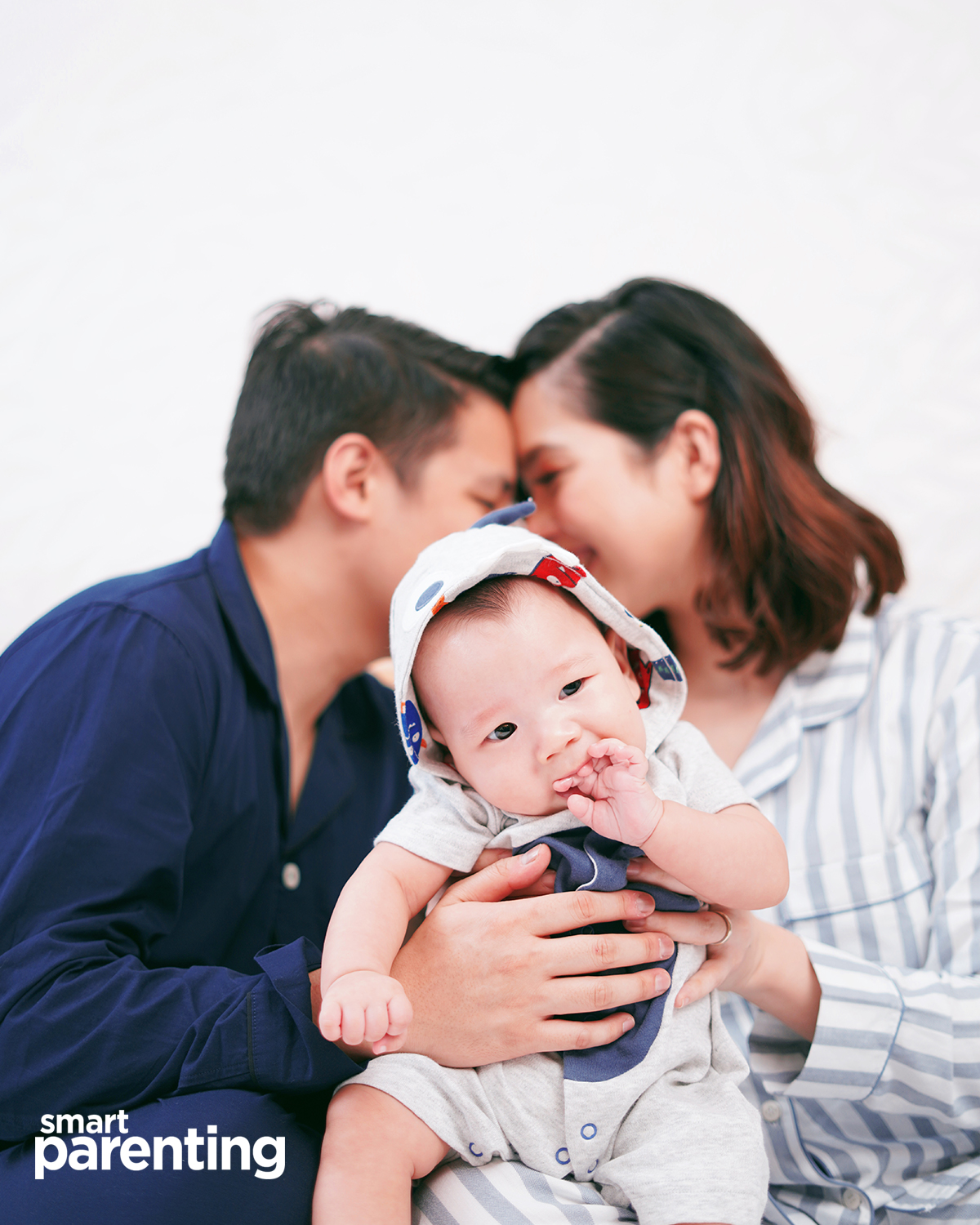 ADVERTISEMENT - CONTINUE READING BELOW
Saab, who still finds it difficult to talk about the full details of her birthing story, recalls that the moment she was able to hold Pancho, she knew he was going to be okay. "This whole tragedy made us believe more in the power of prayer," she says. "We personally believe that things happen for a reason. It's only going to be better from here on."
Every experience is a milestone for their family. "Just the fact that we were able to bring him home, it was such a huge deal for us," Saab shares. "He graduated from the NICU to the IMCU (intermediate care unit), then we graduated to a regular hospital room. And then we were able to take him home. So, these small baby steps, we really celebrated all of that."
Saab pauses and needs a moment to compose herself — she's teary-eyed just recalling the events. It's probably why she was a bit hesitant to share what really went on during the twins' birth — the memories were still fresh.
Carefully, I ask her how she's doing. "I'm happy," she says after a beat. "'Cause it's been tumultuous, di ba?"
"I look at Pancho and just the fact that he's home with us, that really makes me happy. All the milestones, especially the laughing, smiling of Pancho, it's just been the best."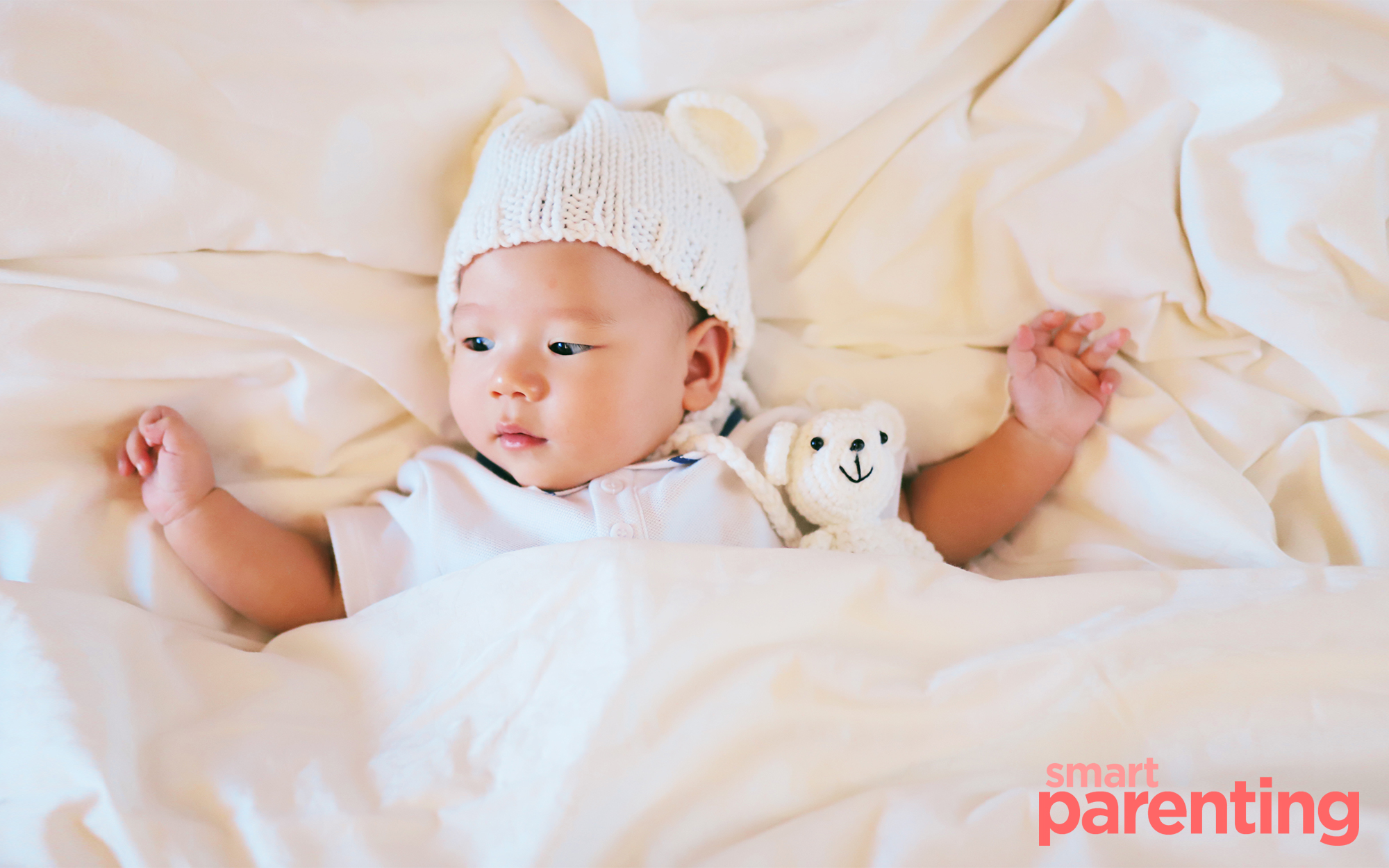 ADVERTISEMENT - CONTINUE READING BELOW
While she reads a lot when it comes to child care, Saab has been working on honing her maternal instinct. "I'm trying a little bit of everything and figuring out what works best for us." She started out wanting to do everything by herself. "It took a great deal of effort to eventually divide the workload [with the yaya] and relax about having another person be part of Pancho's everyday life."
She admits that part of it was because she had an irrational fear of not doing enough for her son. But since she's found a yaya whom she considers her and Jim's teammate, she now knows to accept help when she needs it.
"Take pride in being secure enough in your motherhood that you are not afraid to ask for help."
"I'm not going to pretend I do all of this on my own everyday. 8 P.M. to 7 A.M. it's all me, but Pancho has an amazing yaya who helps Jim and me get some work done," she shares. "We take turns taking care of Pancho. Somehow, I feel like God gave us yaya BJ because we are so connected to each other — she even shares the same birthdate as Pancho! She is a huge part of our lives."
MORE FROM Smartparenting.com.ph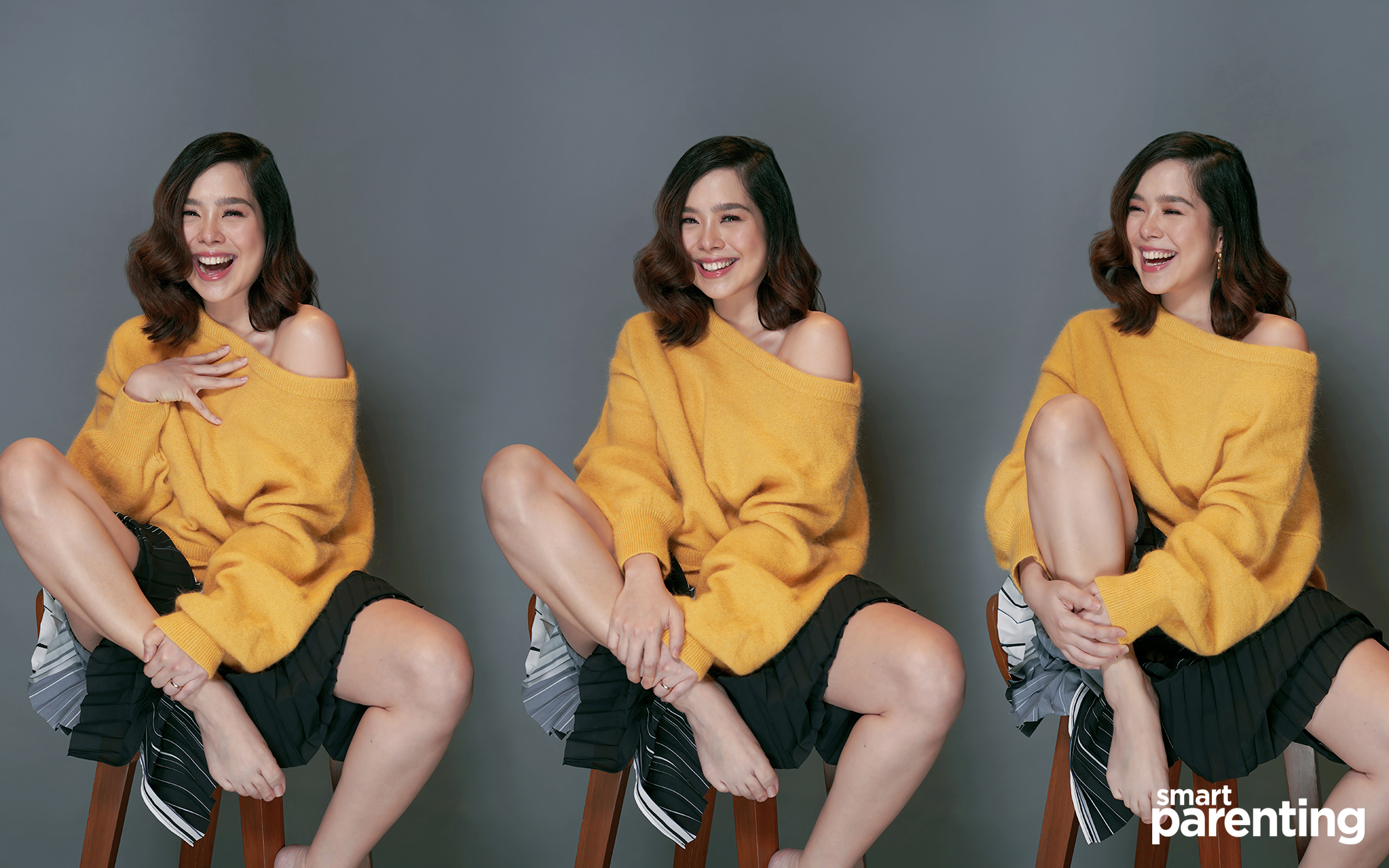 On me-time: Before I got pregnant, I used to go to the salon only about two to three times a year!
PHOTO: Jayson Arquiza of Cocoon Studio
A time for self-care
Ever since she became a mother, a lot of fellow young moms have showered her with compliments on social media about how great a mom she has become. Though she basks in the warm words, "Sometimes I have to remind them that of course, I tend to choose to post the flattering photos over the not-so-great ones. I'm not going to post a ligo-free breastfeeding session in my tattered pantulog with bad lighting!" she laughs.
ADVERTISEMENT - CONTINUE READING BELOW
"My point is: don't compare yourself to other moms on social media. They're probably also crying into a pillow once in a while like you and me, we're just not posting so much about the hard times," she says.
"Take pride in yourself. Do things that make you happy! Build yourself up so that you can be strong for your child."
And me-time has become a vital element in Saab's daily routine. "I do things in 25-minute increments whenever I can. I take five-minute breaks between tasks," she shares, adding she also meditates to become more productive. It seems to help as she managed to record her podcast with Jim (Wake Up with Jim and Saab) the night before the shoot! (Saab also helps run Linya-Linya, a joint venture with Jim and his partners.)
"I go to the salon maybe once or twice a month or get a massage at home. Before I got pregnant, I used to go to the salon only about two to three times a year!" she shares. "Jim always pushes me to relax, get pampered, and have my 'me-time.'"
MORE FROM Smartparenting.com.ph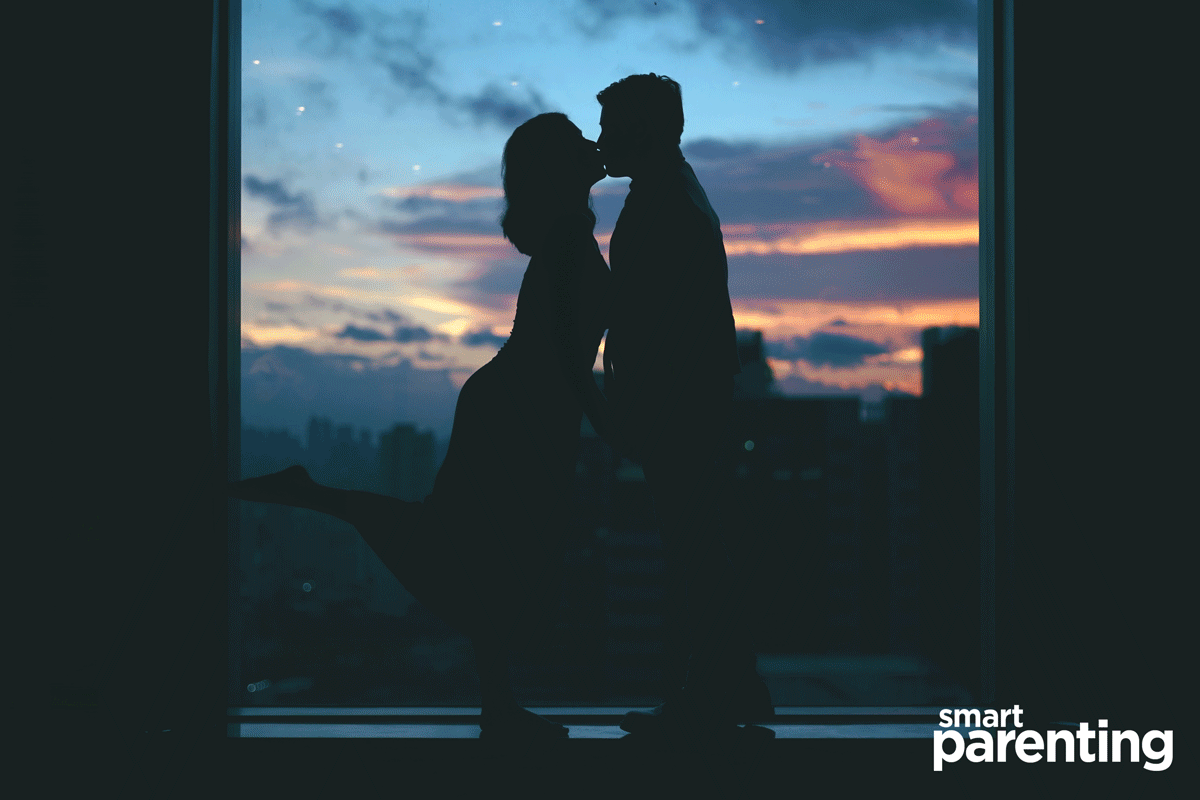 ADVERTISEMENT - CONTINUE READING BELOW
Saab's rock
Saab found the strength to keep fighting at the hospital because of Jim. "Back then, he really didn't show me that he was having a hard time," she shares. "When he would enter the [hospital] room, he would be okay for me, and he would really just focus on the good news and cheer me up. And that kept me going. But I would find out later that behind the door of my room, he was really not okay."
"Nothing about this was normal. It was beyond our capacity as humans to deal with such a trial." — Jim Bacarro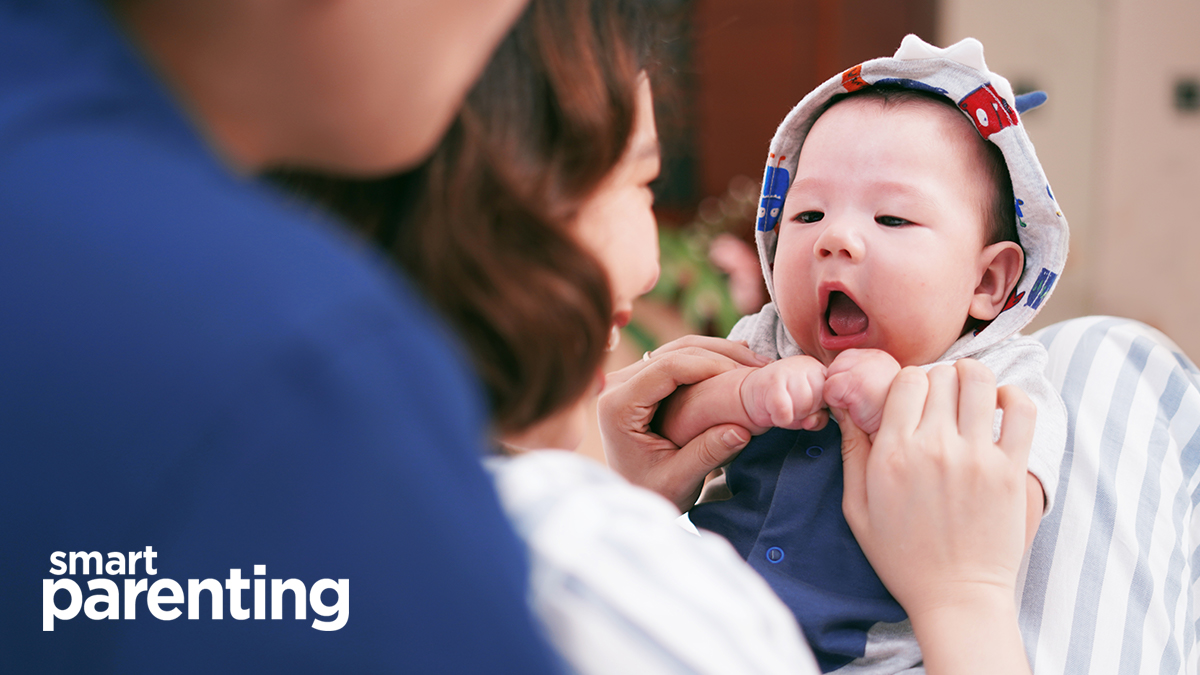 "My path to fatherhood wasn't the most conventional, to say the least. We spent more than two months in the hospital. After losing our daughter Luna, I didn't even have time to grieve," Jim writes in one of his Instagram posts. "I would go between two ICUs to see Saab and Pancho…But somehow, each time I entered one of those rooms, Saab and Pancho would give me a burst of hope."
ADVERTISEMENT - CONTINUE READING BELOW
"Hindi pang-tao 'yung pinagdaanan namin," Saab recalls Jim saying in her blog.
"When we were about to be parents, I kept telling Saab all the things I was worried about — being financially stable, not having enough sleep, not wanting to touch poop. All these very mababaw things, those were my concerns before," Jim tells Smart Parenting. 
Saab shares that when they were in hospital and Pancho was in the NICU, she would wake up every three hours to pump milk and Jim would wash the bottles and bring the milk to the freezer every time.
"He was a zombie for two months, and I really appreciated that he was so willing to help out as much as he could," Saab says. "When we were able to bring Pancho home, I wanted us to go back to our normal routine, so I encouraged him to just sleep through the night so he would be well-rested for work the next day. But he is soooo good at playtime, and he sings to Pancho every single day!"
"When I have to go out, Jim tries his best to work from home, so he takes over," Saab adds.
Saab and Jim admit it has been a challenge to spend some time apart from Pancho. "Until now, we're still struggling to keep up with weekly date nights. We have a band and our gigs are at night, so we usually don't have the energy anymore to go out on other nights of the week. But this week we're scheduled to go on a romantic sushi date, and I'm excited about that."
ADVERTISEMENT - CONTINUE READING BELOW
Still, nothing beats staying at home and being with Pancho. "I really want just to savor it. He wasn't with me two months of his life," Saab says. "Keep us up all you want — we will do everything to make up for those two months. We're so game for everything. We have no complaints."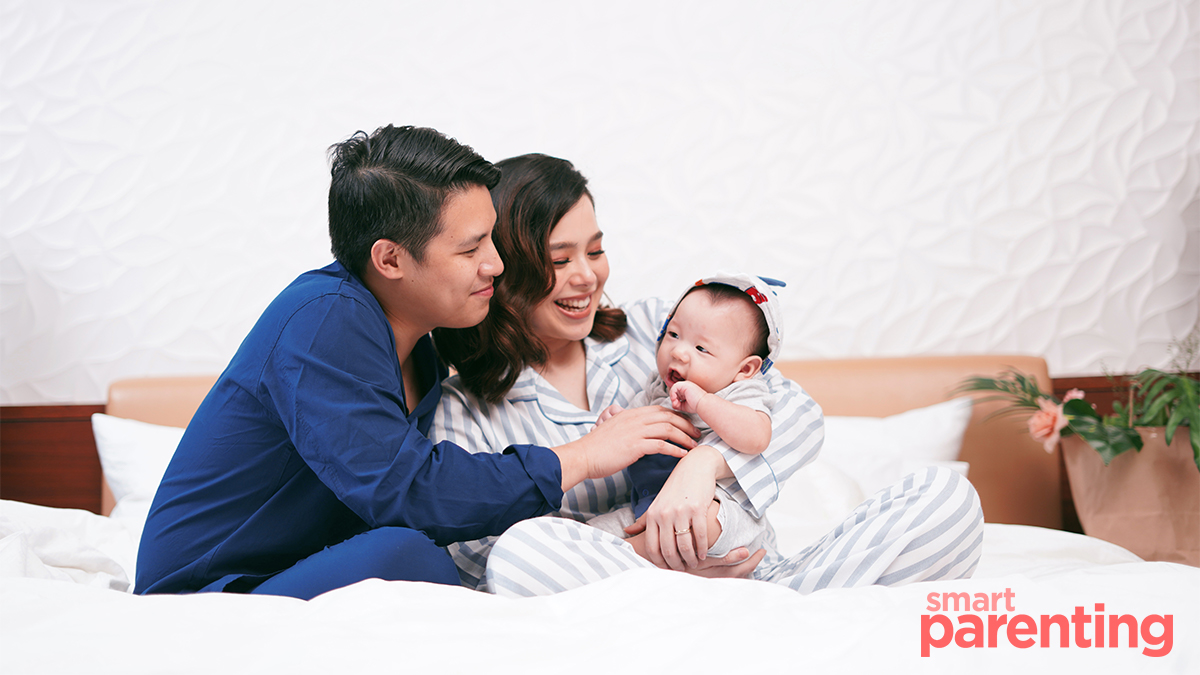 Produced by Kitty Elicay | Art Direction Natz Bade | Photography Jayson Arquiza of Cocoon Studio assisted by Patricia Infante and Laureen Lim | Makeup Pong Niu | Hairstyling Francis Guintu | Styling Carla Villanueva | Shot on location at Marco Polo Ortigas Manila | Special thanks to Pia Magalona
This article was updated on September 19, 2018 at 1:59 a.m.
MORE FROM Smartparenting.com.ph