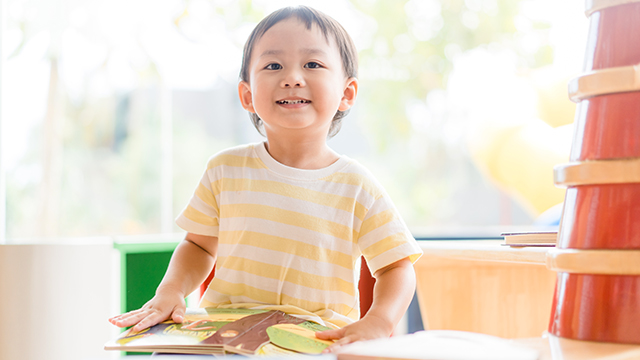 Parents want the best for their children, so they wish for their little ones to do well when it comes to education. For kids to perform to the best of their abilities, moms and dads must first figure out their limits and capabilities. After all, every child is different — and, yes, that includes their learning style and pace!
In a recent episode of "Raising Smart Kids With A Heart," a Facebook Live series by Smart Parenting and Enfagrow A+ Four, moms Shamcey Supsup and Michelle Aventajado talked about their kids' individual learning styles and how they addressed their needs accordingly.
Allowing flexibility towards an approach in education
Shamcey and Michelle said knowing how to "read" kids and finding ways to address their situations accordingly helped them pin down their motivations to learn. This also allowed them to tailor their teaching methods to fit their children's respective paces and styles.
[ads:3]
"Sometimes, [my daughter Nyla] gets bored learning the same things the same way," Shamcey shared. "[So] I have to change it up a bit: We go out of the house, I let her explore, and that's gonna be our lesson for the day."
Michelle agreed, saying: "There are really times I cannot force [Gellie to learn], so I've always tried to redirect. Just like [how] Shamcey kinda makes things fun or competitive [for Nyla], I try and redirect in a way that I know Gellie can 'hear' it."
Through trial and error, Shamcey has eventually discovered that receiving compliments motivate Nyla. Meanwhile, Michelle has found that Gellie can focus more on activities when she is promised an incentive to look forward to after — like having a bubble bath.
Giving room for independence
Even at a young age, children must be given space to learn on their own. As Shamcey and Michelle have figured out, this allows parents to take a step back and see the bigger picture.
[ads:8]
"[I put] anything she needs for a class nearby enough so she could help herself. On days where she's challenged, on days when she's like, 'I'm tired,' I'm in the room with her," Michelle said. "But on days where I think she's gotta handle, I prefer to be out, but I'm available [for her teacher] via Viber," she added.
This way, Michelle can see how Gellie performs when no one is around to watch her closely, only stepping in only when she really needs to.
On the other hand, letting Nyla learn on her own has given Shamcey an idea of allowing her child to grasp lessons better.
"I tried to encourage her to be independent. Like, I tried to let her answer [the worksheets] on her own," she said. "But I realized that she's slow when nobody's there. It's not because she doesn't know how to answer the questions, but she just wants mommy to be like a fan — to boost her and encourage her."
[ads:12]
Maintaining an open line of communication with children's teachers
Teachers are mainly involved with kids' education, so knowing their feedback and insight plays a significant role in helping parents supplement their children's learning better outside of school.
"I've always wanted the teachers to know that I'm on the same page [as] them — I'm on their team. We're all on the same page trying to empower each student — in my case, my child — to become the best that they can be and reach their potential," Michelle said.
Further, she noted that if there's any silver lining in this new online learning setup, it would be how "intimate" the parent-teacher relationship can become.
As for parents having second thoughts on reaching out to their kids' educators, Michelle and Shamcey agree there is no shame in asking for help.
[ads:17]
Michelle added, "Seeking the help of professionals will just arm yourself to be able to better serve your child, and of course, empower your child to learn their strengths, play on them and build them."
Watch the full episode below:
Parents, help your kids navigate the new normal of learning by equipping them with the nutrients they need to continue moving forward. Give them well-balanced meals every day and engage them in an active lifestyle even at home.
[ads:21]
Doing these can help you keep the children energized throughout the learning process and at the top of their health!
Follow Enfagrow A+ Four Philippines on Facebook for more information.
This article was created by
Summit Storylabs
in partnership with ENFAGROW A+ FOUR.