A Stay-At-Home Mom Shares 'The Best Things In Life Will Never Be Things'

A stay-at-home mom shares three of the most important things she has learned in her journey.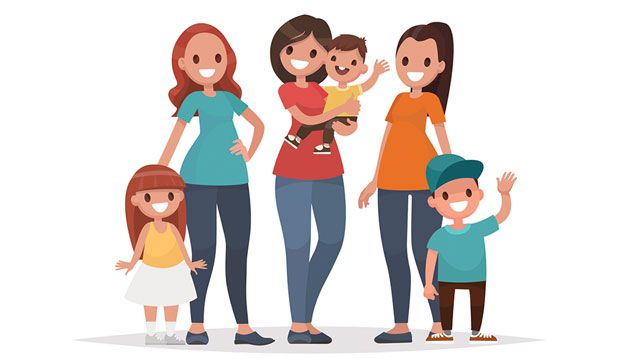 It's been two months since my daughter's Yaya Rachel left.

"Iya" as my daughter would call her, was with us since day one. She took care of Andie since birth, and we had hopes that she would stay for a long time (just like how my Yaya, who took care of me since I was 1 year old, is still with my parents up to now).

For one year and three months, Yaya Rachel never had any complaints and loved Andie like her own child. I learned to trust her because I saw how well she took care of my daughter. 

Unfortunately, during her month-long vacation in Samar to visit her family, she sent a brief text message saying she wasn't be coming back anymore. It was tough and quite heartbreaking, but I guess that's just how it is these days. 

What other parents are reading

Moving on was easier that I thought. I predicted that I would be miserable and helpless without my "assistant" and Andie's companion-slash-distraction when Mama had to do something important, but I am thankful that I am not. And I had my support system to thank big time. My husband, my parents, my siblings, and the helpers at my parents' house have been very supportive; having them around made this challenge easier for me to handle.

I would be lying if I said it was absolutely easy. It has been difficult since Andie is walking now. I still want to find a replacement nanny. I am physically tired, I have to sacrifice some things, and I don't own my time now. But I am enjoying every moment of this experience. 

ADVERTISEMENT - CONTINUE READING BELOW

"Life affords no greater responsibility, no greater privilege, than the raising of the next generation." – C. Everett Koop

I realized that spending time with my daughter, from the moment she wakes up in the morning until she falls asleep at night (literally 24/7), is a luxury. It is something most mothers want but cannot have because of various reasons. It is a beautiful blessing under a pile of baby food, spilled milk, and soiled nappies.

Besides, babies grow up way too fast. My baby is already able to run around now -- what can she do in another three months? Before you know it, she'll go to preschool already. I want to take advantage of all the time we have together, while she still needs and wants to be with me. 

What other parents are reading

And as I continue to take on this full-time stay-at-home mom journey, let me share with you three important things I've learned. Hopefully they inspire you to be the best mom you can be.

1. Find joy in the simple things. 
This experience of being a full-time mom has given me a greater appreciation for the simple things. Every thing I do with my daughter is essential for her growth and future. I get to be involved in the most complicated and the most trivial things, and all of them matter.

I really find joy in preparing her food, giving her long baths, reading her stories, watching her dance to her favorite music, and dancing with her too. These simple things we do every day make my motherhood journey so unique and special.

"The best inheritance a parent can give his children is a few minutes of his time each day." – O. A. Battista

2. Proper guidance is key.
Since we stay-at-home/work-at-home moms have chosen (or have no choice but) to spend all our time with our children, let's be reminded not to take this time for granted. Make every moment worth your while. You can be with your child all day, but it's possible not to be present if all you do is check on Instagram, watch Netflix, or blog about all the things you want to write about (ooops yes, hello to my many backlog entries!).

CONTINUE READING BELOW

Recommended Videos

Though I believe it is important for moms to also have time for themselves, try to devote more into the time you spend with your child. Quality is still more significant than quantity in this aspect.

What other parents are reading

These days, my daughter is so fond of imitating what she sees, and she easily picks up our words and actions. A few minutes later you would be hearing her say that funny word or doing that crazy antic. That's why we have to be very careful and set a good example.

I try as much as I can to teach her important values and good manners as early as now. Although she still can't fully understand a lot of it, I know that guiding her properly will have commendable effects in the future.

"Our children are watching us live and what we are shouts louder than anything we can say." – Wilfred Peterson

3. Throw away self-pity.
While it is normal for most newbie stay-at-home/work-at-home moms to feel insecure and wallow in self-pity, don't let it get to you. Let's stop being envious of other moms who have several nannies to help them out, or of working moms who have a career plan well plotted out, or of moms who have the time to still go out with friends. Stop thinking how lucky other moms are for still managing to look good and go back to their weight pre-pregnancy, or those who were born homemakers and can cook, clean, and take care of the baby in a breeze. We all have different circumstances in life. Every mom has her own journey and you must focus on yours.

ADVERTISEMENT - CONTINUE READING BELOW

Always remember that spending time with our children provides a sense of balance in our lives. It's a reminder that the best things in life will never be things. 

Abby Sarte Borja used to work in marketing but is now a dedicated homemaker, entrepreneur, and part-time blogger, collaborator and stylist.

This article originally appeared in the blog lifestylebyabby.com last year, and was published with permission from the author. Edits have been made by SmartParenting.com.ph editors. 

Celebrate your pregnancy milestones!


Enter your details below and receive weekly email guides on your baby's weight and height in cute illustration of Filipino fruits. PLUS get helpful tips from experts, freebies and more!

You're almost there! Check your inbox.


We sent a verification email. Can't find it? Check your spam, junk, and promotions folder.

Trending in Summit Network