5 Teacher Tips to Raising Kids Who Are Fluent in Filipino

How much of the language do they get to hear and read?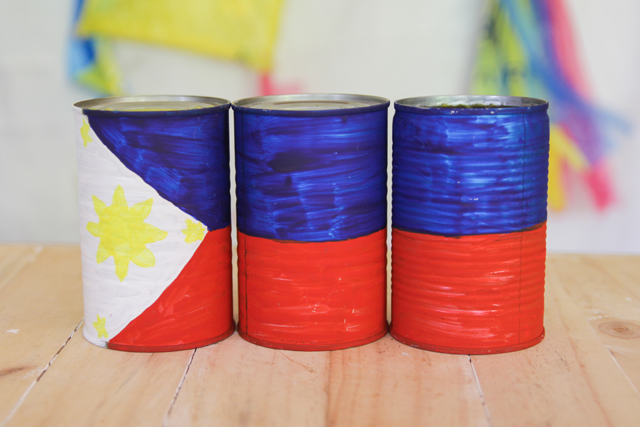 When I was 6 years old, my family moved to the United States, and we lived there for five years. Five years isn't a long time, but it was enough for me to "forget" how to speak Filipino. By the time we returned, I had to be placed in a Special Filipino class, learning Grade 1 level Filipino even though I was already in Grade 6.

I remember being made fun of back then because of my "accent." Nowadays, I hear so many kids who have never lived outside the Philippines speak English like native English speakers (that is, with the "accent"). I'm pretty sure cable TV, and the Internet have a lot to do with it, but now many parents like me are faced with a different challenge: How do I teach my child Filipino? It almost feels like our kids are learning Filipino as a second language.

I am not a language expert, and although I can now comfortably carry on a conversation in Filipino, I still struggle with the meaning of some words. The thoughts I share here come mostly from my experiences of "re-learning" the language, my discussions with colleagues who study bilingualism, and my observations of students (including my biological children) struggling to speak Filipino.

What other parents are reading

Educators used to believe that there was a critical period for learning a second language. Once that crucial time lapsed, learning a second language would be close to impossible. We now understand that this is not true. There are sensitive periods when individuals pick up a second language more quickly, and yes, that time happens to be early on during childhood. But learning is possible throughout our lives -- it just takes a little more effort as we advance in years.

How can a child pick up a second language? (It is ironic that the second language we refer to here is Filipino, but it can also be another language.) Three things to consider: 

How much of the language do they get to hear and read?
For those of us wondering how Philippine born-and-raised children struggle to speak Filipino, one reason is that of the massive presence of English in our environment. Children have easy access to English-dominated cable shows and websites, but there's also street signs, building signs, and all forms of print -- many of which are in English. They become fluent because of these daily influences. 

How often do they speak the language?  
Parents who have enrolled their children in intensive language programs, the kind that is limited to a certain number of sessions, know that these isolated sessions aren't enough to gain fluency in a second language. A child must habitually speak it to become more fluent. The more a child practices speaking the language, the more proficient she becomes, and the more proficient she becomes, the more likely she is to use the language even more. 

What value is given to this language in his home? 
Another factor to be considered is whether or not that second language is given much value in the community, whether speaking it is accorded much importance. When we were living in the U.S., our family was the only Filipino family on our street and only one of five in my entire elementary school. Preserving our mother tongue was not as important at the time as learning English, which we needed to fit in with our new peers and accomplish day-to-day activities. 

ADVERTISEMENT - CONTINUE READING BELOW

What other parents are reading

Given the three factors above, here are five tips that may be useful for helping your child become more fluent in Filipino.

#1 Increase your child's exposure to print and multimedia forms in Filipino. 
Buy age-appropriate books, magazines, and comic books. Look for age-appropriate cartoons, TV shows and YouTube videos that your child can watch. Being able to carry on a conversation in Filipino is one thing, but being able to read and produce more formal written forms (such as school essays) is much more complex. So start your child young, and don't wait until she is required to read Ibong Adarna in school until you start buying books in Filipino.

#2 Find others in the family (not just yaya!) who can regularly carry conversations in Filipino with your child. 
When your child sees that you, as a family, value the language, she will be motivated to practice it more. Don't let Filipino period in school be the only time she speaks it.

#3 Teach your child full phrases, not just isolated vocabulary words.
While increasing your child's Filipino vocabulary is important, it won't get them speaking if they don't know how to use those words in context. Rather, teach them complete and common phrases, like simple directions ("Sa paligid ng...") and expressions ("Pasensya na po.") Teach them common responses in simple conversations, such as introducing themselves or describing their day.

What other parents are reading

#4 Encourage your artistic children to produce Filipino poetry, essays, short stories, and songs.
With younger children, do not be too particular just yet about correcting grammar mistakes, just encourage them to express ideas in Filipino.

#5 Don't correct children each time they lapse into Taglish.
There may be some parents who believe that allowing Taglish diminishes a child's competence in either English or Filipino, but I think there are times when the essence and emotion of a message are better expressed in the vernacular. So while I don't always call my kids out for codeswitching, I will call out speaking the kind of exaggerated Taglish that we like to make fun of ("Make tusok-tusok the you-know-what"; "Can you make me hatid to the palengke?") 

CONTINUE READING BELOW

Recommended Videos

Mom to a 17-year-old son and 7-year-old daughter, Angela Abaya-Garcia earned her master's degree in Psychology from the Ateneo de Manila University. She is currently pursuing a PhD in Educational Psychology at De La Salle University (Manila), where she also teaches undergraduate and graduate courses on child development, research methods, learning and teaching.

What other parents are reading




Celebrate your pregnancy milestones!


Enter your details below and receive weekly email guides on your baby's weight and height in cute illustration of Filipino fruits. PLUS get helpful tips from experts, freebies and more!

You're almost there! Check your inbox.


We sent a verification email. Can't find it? Check your spam, junk, and promotions folder.
Trending in Summit Network