Experts: Raise a Child to Be an Entrepreneur, Not an Employee

The future is bright for creators, problem-solvers, and innovators.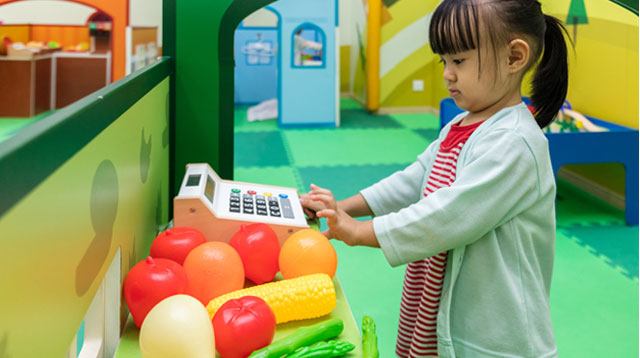 With all the advances in technology today, take a moment to imagine what the workforce will be like once your child is all grown-up. Will office desk jobs still be as common? Some of them, yes, but a lot of them may go.

"The best research to date says that nearly 50 percent of our jobs will be automated, and that may be just the beginning because technology will continue to advance and get smarter," Edward Hess, professor of business administration at the University of Virginia and co-author of Humility Is the New Smart: Rethinking Human Excellence in the Smart Machine Age, told Inc.com. 

What other parents are reading

By 2020, computer programs may take over more than five million jobs globally. Jobs most at risk at becoming obsolete and outdated are office and administrative roles, according to a report from the World Economic Forum. 

Hard to believe? Take blacksmiths as an example. Most towns in America had their own blacksmith in the 1890s, explained writer for BiggerPockets Brian Davis. Jump forward a few decades to the 1920s — only 30 years later — and blacksmithing was already an uncommon profession. Car-related jobs, including mechanics and salesmen, took over. 

Think about it, and there's a lesson to be learned here: we parents must equip our children with skills that are useful not for today, but for tomorrow. The future already looks bright for individuals with entrepreneurial qualities. "The future belongs to a very different kind of people with a very different kind of mindset; people who are creators, big-picture thinkers, empathizers, and meaning makers," wrote Mary Joy Canon-Abaquin, Ed.M., in her book 8 Simple Secrets to Raising Entrepreneurs. 

ADVERTISEMENT - CONTINUE READING BELOW

What other parents are reading

Ready to raise a future entrepreneur? Here are a few tips: 

1. Don't fix your child's problems for him and allow him to fail.
Successful entrepreneurs are excellent problem solvers. A great example Pinoys will be able to relate to are ride-booking services like Uber and Grab. People were looking for a better and more convenient way to move around, and Uber founder Garrett Camp found a solution that works. 

Raise a problem-solver by resisting the urge to "rescue" your child. When you see your child struggling to fit all her coloring markers in a box, be supportive, but don't fix the problem yourself. Say something like, "The lid won't close, huh? What will make them all fit? Do you think standing them up instead will work?"

Then, sit back and let your child find ways. "The more they think, become frustrated, and try out different ways of doing things, the more they become an 'expert' at figuring things out on their own many times," said Lala Alcala, a registered psychologist and partial lecturer in the Psychology Department of De La Salle University, in an article for Smart Parenting.

The first few attempts may be failures, but that's how kids learn grit and resilience. Did you know that billionaire entrepreneur Jack Ma, the man who built e-commerce giant Alibaba, received 10 rejection slips from Harvard University?

What other parents are reading

2. Let your child make her own decisions.
Entrepreneurs are risk takers. It takes a lot of guts to pursue an idea or dream. It's a conscious decision and quite a difficult one, too. An emotional skill your child will need to become a future entrepreneur is to be comfortable with risk-taking and have confidence in her own decisions. 

Start by letting your child decide on simple matters. Let her pick an outfit if you're heading out, for example. "You're exposing them to what it feels like to make a decision, and helping them feel good for being able to do that," Dr. Andrea Vazzana, clinical assistant professor of child psychiatry at New York University Langone's Child Study Center, told Entrepreneur.  

At the same time, if your child makes a bad decision, it's a chance for her to learn from it. Picking a cute but bulky sweater may not be such a good idea for a sunny day out in the park. 

CONTINUE READING BELOW

Recommended Videos

What other parents are reading

3. Set a good example.
"In the end, many entrepreneurs say the most valuable thing you can do to teach your kids about entrepreneurship is to practice it yourself," said writer Barbara Haislip in an article for The Wall Street Journal. 

The man behind Mang Inasal, billionaire Injap Sia, said he was inspired by his parents. They worked hard all their lives to run a grocery store from scratch until it eventually grew. "That was many years of learning, watching how my parents ran their business so precisely. I think they subconsciously gave me a lot of insights." 

You can try your hand at a business venture, but ultimately you can still set a good example by role modeling the traits of a good entrepreneur: motivated, self-disciplined, creative, courageous, and dependable. First-time CEO and startup founder Chris Myers has the same belief. He wrote in an article for Forbes, "After all, entrepreneurship is an attitude, not an occupation."

Celebrate your pregnancy milestones!


Enter your details below and receive weekly email guides on your baby's weight and height in cute illustration of Filipino fruits. PLUS get helpful tips from experts, freebies and more!

You're almost there! Check your inbox.


We sent a verification email. Can't find it? Check your spam, junk, and promotions folder.

Trending in Summit Network