Moms Reveal What Keeps Them Up Late at Night Despite Exhaustion

When it's time for moms to sleep, that's when they find something to do!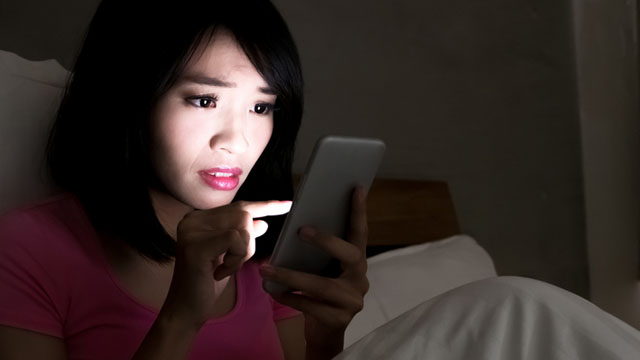 If you're a new mom, chances are you're exhausted and in need of sleep badly. Yet, a lot of moms will tell you that at night, after they've put the baby to sleep and cleaned up the mess, when there's no one begging for attention and they could actually go to bed and get some rest, sleep is hard to come by. The irony, right?

As mommy Yiane Stellar from the Smart Parenting Village (SPV) so aptly puts it, "Funny thing, inaantok ka kapag gusto mo na matulog si lo [little one]. Once nakatulog na [sya], gising na gising ka and naghahanap ka ng pwede mo gawin."

So, besides breastfeeding the baby on demand or pumping breast milk, what do moms do during their freest time during the day or after 9 p.m.?

Freelance work

Moms are a resourceful bunch, and especially now that technology makes it possible, many have found ways to earn money on the side without leaving home. Some teach English as a second language (ESL), others earn money by working as virtual assistants, while others put up their own online selling businesses. Of course, it's something they can only do during their free time — usually at night. Mom Elaine de los Reyes says she works as a part-time virtual assistant for three clients, so after her kids — a baby and two toddlers — sleep at 10 p.m., she usually stays up until morning to finish tasks.

ADVERTISEMENT - CONTINUE READING BELOW

What other parents are reading

Play online games 

Surprise! Moms are gamers, too, and playing on their phones is one of their stress relievers. Some of their favorites are Mobile Legends, Clash of Clans, Fortnite, Township, and Player Unknown's Battlegrounds, Plants vs Zombies, and Farmville. Sometimes, they team up with their husbands, too, and pass the time playing until baby's next feeding time. 

Have their me-time 

Says mom Jo-an Liwanag, "After putting the kids to bed, I take a nice warm shower, then lather on my favorite lotion and moisturizer, so that when I wake up in the morning, my skin will be hydrated. I also drink tea to calm my entire body, then read my favorite book before I doze off."

Mom Kelly Summers says it's her time to "shower, go out to buy whatever I've been craving, [and have a] movie night with hubby." Mom Althea says she usually sleeps at 2 a.m., after she satisfies a food craving, which she can't eat while caring for her child. For mom Den Ibuki, me-time is as simple as enjoying chocolates or ice cream — all after the little one has gone to sleep, of course.

Surf the net

Almost everyone answered that when they can't sleep at night, they turn to the internet (or more specifically social media) to keep them company — whether that's Facebook, Instagram, Pinterest, or Facebook mom groups like the Smart Parenting Village. 

YouTube is another favorite site among moms, and their interests range from food travel shows to makeup vlogs, pantry and kitchen organizations, to cooking videos. And now, with the popularity of Netflix and other video streaming services, moms who don't have time to go to the moviehouse don't feel like they're missing out because they can watch all the movies, series, anime, and K-drama they want online.

What other parents are reading

Online shopping

...for baby essentials, mind you. Many said they are always on the lookout for discounts, especially on diapers, from Lazada. But why stop at diapers when they could also find something for themselves (or something they absolutely don't need) on Shopee, Zalora, O Shopping, and Carousel?

ADVERTISEMENT - CONTINUE READING BELOW

Aside from these, some moms replied that their waking hours at night are spent Skype-ing with their OFW husband and talking about future plans. Some update their planners, or, like mom Genesis Mae Mondigo, write on their journals. "Hindi ako makakatulog hanggat hindi ko nasusulat gusto ko ikwento sa journal ko, kadalasan mga unforgettable moments ko o kaya panaginip ko o nabasa ko na gusto ko ikwento. Parang ito na best friend ko. It knows my fantasies and nightmares," says Genesis.

Mom Beatriz Erika makes the most of the time her baby is asleep because aside from being a mom, she's also a graduating student. She can only start studying when her baby falls asleep at 11 p.m."I allot two to three hours of study time depende sa requirements. I usually check Gmail, read some articles sa Google scholar just to keep updated, browse some parenting websites and scan Facebook and Instagram on the side. Mga around 3 a.m. palang ang start ng 'bedtime' ko. Before going to sleep, may [breastfeeding] sesh muna. Nakakatulugan ko na yun. Been doing this routine for one year and seven  months na. Hopefully [we] will have a better sleeping schedule once lumaki na si baby or after graduation. Whichever comes first."

ADVERTISEMENT - CONTINUE READING BELOW

So the next time you're tempted to ask a mom, "When do you sleep?" — you know the answer.



Trending in Summit Network