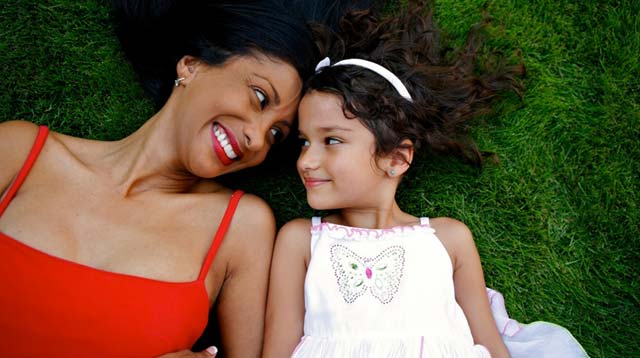 "Mom, my tooth fell down the drain!" my son said as he fell limply into my arms, his face wet with tears. He had just spent days wiggling a loose tooth -- most of the day twisting it -- in hopes of getting a visit from the tooth fairy. He counted his chickens before they hatched, and now the egg was halfway towards the ocean.

It isn't always easy to witness my children defeated. I am always tempted to give comfort by way of a quick solution. I considered procuring an old tooth and pretending I rescued it from the drain but six-year-olds like my son are meticulous observers. He memorized every groove and stain on that precious tooth. 

Then, I recalled a viral TED talk on how children today lack one thing that they need to be successful in life: grit. We parents have done such a good job child-proofing the world. We do everything we can so that our kids can avoid pain, failure, and sorrow. What we have as a result are spunky, smart, seemingly secure, and energetic kids who fold the minute life throws them a curve ball.

I got my hand out of the secret compartment in my secret drawer that leads to the secret passage to Tooth Fairy Land. I didn't grab that old tooth. Instead I said, "This is a problem. You've waited so long for this day, and now the tooth is lost. I would be really sad, too."

What other parents are reading

He wailed more loudly, cried more tears, and collapsed on the floor. 

ADVERTISEMENT - CONTINUE READING BELOW

There has to be some kind of solution. We need to think, think, think. Hmmm..."

He looked at me expectantly. I paused for so long that he decided to cry again. And because I was still scratching my chin and looking up at the ceiling while thinking, he finally said, "What if I said I'm sorry for losing the tooth? Do you think the tooth fairy would forgive me?"

"Of course. Sorry is a good place to start," I replied.

"What if I told her where to find it? Do you think she could try and get in there?"

"You would have to be specific. Be really clear about where to find it. Tooth fairies are busy folk and won't have enough time to look all over the house." I could see his face light up with an idea.

"Well, yeah, I could draw a map!" Before I could even acknowledge him, he bounced away to get paper and pens. I helped him spell some words. He bit his lip, furrowed his brows, and concentrated on drawing a map of his bed and the way to the drain. 

What other parents are reading

As an extra measure, he grabbed a handful of decorative shells and stones and made a trail from his pillow all the way to the bathroom drain. Then, he tucked both the letter and himself in bed and excitedly imagined the possibilities. "You'd better try and sleep soon," I warned. "The fairy needs to get here before your tooth plops into the ocean!"

He soon went to sleep, dreaming of fairies, swirling drain tunnels, a runaway toothand sharks snapping up lost teeth in drains.

That night, the tooth fairy came, held the note to her heart, and felt really proud of this little boy's spirit. In true form, she dove in, swam through swirling drains, and scooped up the runaway tooth before a hungry silver shark could snap it up. Then, she left a note of congratulations and a crisp bill.

My son woke up before dawn, and all was right in his world again.

That's the thing, isn't it? You try to teach your kids to solve problems, and you help them to succeed as best as you can. Sometimes, it's possible to do it. Other times, you just have to hold your breath and have faith that things will eventually work out when your solutions don't -- such as when my teenage son's best friend took his own life not more than two months ago. I watched my son deal with the sorrow of that loss, never understanding why things happen the way they do. I helped him move on without his friend, even if it was the last thing in the world he wanted to do -- or could -- do. I dragged him to school and encouraged him to show up for class and to plow through schoolwork and examinations even if it felt like it no longer made sense to do so.

What other parents are reading

I couldn't pull an old tooth out of a hat for that one. I couldn't summon the tooth fairy or create a fictitious possibility that would make everything better somehow. We try, don't we? We summon God, angels, and saints. We create an image of our departed loved ones in the arms of a higher being who loves so extensively that they no longer feel pain or suffering. We surround our children with love, attention, and support, and hover around them until they yell, "Please stop." We never know what to do about our children's pain. We just want it far and away, but we succumb to the fact that there are some problems we can't solve.

ADVERTISEMENT - CONTINUE READING BELOW

My teenage son, almost a man, doesn't want to let go of the pain of his loss. It's the very thing that defines him now. It's his cause and reason to change the trajectory of his life and to define another purpose. As he chooses a college far and away and prepares himself for a journey where I cannot come along, the best thing I can do as a mother who loves him is to find the courage to let him go, wish him well, and believe in him.

What about grit? You can bet he has it. Life gifts our children with packages containing grit all the time. We just have to learn how to get out of the way so they can receive it. 

This article originally appeared in the June 2015 issue of Smart Parenting magazine.

Trending in Summit Network