7 Sticky Issues You Would Know Too Well If You're A Solo Mom

Been looking for answers to these questions? Real moms who share the same experiences give their 2-cents' worth.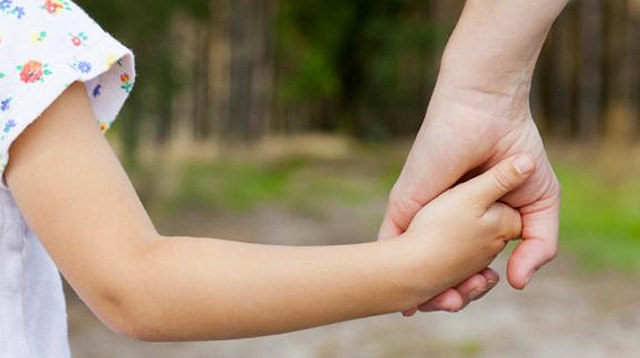 The Panel

Rayzy Besana (RB) is a training consultant and a single mom to a seven-year-old boy. She and her ex tried to work it out twice but nonetheless remain on very good terms.

Sue Espiritu* (SE) is an account executive and single mom to a nine-year-old boy and a six-year-old girl. She has been separated from her husband for six years and is not in touch with him.

Dada F. (DF) works in real estate and is a single mom to a 10-year-old boy. She was never married to her son's father.

Ecai* (E) is a home-based English tutor and single mom to a five-year-old. Her ex gives child support and visits their son whenever his schedule permits.

Jasmin Castillo-Merejilla (JCM), M.A., R.P. is a registered psychologist and the executive director of ChildFam Philippines Co., a group of professionals and trained specialists committed to helping individuals and families develop their physical, mental, and emotional wellness.

What other parents are reading


The Burning Questions

1. "How do you get over a failed relationship and cope with the burden of raising a child alone?"

RB: "The first thing I did was to forgive myself. Things started to get better when I accepted that the relationship was over. Remember: Being a good mother and a good partner means finding happiness and security in yourself and not in other people."

E: "First, I learned to love myself better. I gave my 100 percent to my ex and left nothing for myself. Find something that you couldn't do when you and your ex were still together, so that dealing with everything else would be easier once you have found that balance in your own life."

SE: "We are all left scarred by our experiences, and they hurt more because they affect our children. However, don't think of yourself as a victim. Be honest, especially to yourself. Talk to family, friends, or a professional if you have to."

DF: "Instead of dwelling on the failed relationship, learn from it. Focus on your child and on how you can give him a bright future despite the situation."

JCM: "Without acceptance, it may be very difficult to start anew with your child. Rather than resisting or denying your feelings, affirm them. "Don't expect to cope with the situation immediately -- understand that this is a process. Avoid worrying about what might happen next. Focus on the things you can control. Start coming up with your goals and achieve them with a positive mindset."

ADVERTISEMENT - CONTINUE READING BELOW

The best time to talk to your child about your situation is when you've made peace with it.

 

2. "How did you tell your child about your family situation? I dread the time when my child will start looking for her dad, thinking he has neglected her. How can I prepare for this?"

RB: "I grew up in a broken family, and I appreciate that my parents were honest with me. Talk to your ex about this; you and your child's father should share the burden of explaining the situation to her."

DF: "You just have to be honest. I told my son about our situation when he started looking for his dad. I said it was a mutual decision, and that his daddy and I both love him so much, that he is a blessing to us, and that we are sorry that things didn't work out between us. Never ever badmouth your child's dad, for it would only make your daughter feel even more neglected."

SE: "There's no need to bring up with your child the complicated issues between you and your ex. When my kids asked about their dad, I told them that he is living his own life, and that whatever he's doing, he's thinking of them and that he loves them even if they don't get to spend much time together. I believe that kids of single-parent homes will not feel unloved or neglected as long as something fills the gap. That's where family and friends come in."

What other parents are reading


JCM: "Children may react very differently in parental separations. For example, a child who witnesses and experiences physical abuse at home may feel relieved about the separation. Reactions depend on two vital factors: the age of the child, and the degree of conflict between the parents.

"The best time to talk to your child about your situation is when you've made peace with it. Don't do it if you are still dwelling on negative thoughts and emotions, because you may say unlikely things. This may result in your child hating her dad, which could lead to another problem.

"Also, it may be better to discuss the situation earlier than to wait for your child to reach adolescence. This may help prevent confusion, expectation, frustration, and other bigger problems such as retaliation. If the separation occurred at an early stage, you may start talking about it to your four- or five-year-old kid. Use simple words or phrases to avoid misconception such as 'Starting today, Daddy will transfer to his new home, but you will still see him when he picks you up for a mall treat.' The kind of discussion will depend on the child's chronological and mental ages."


3. "My child and I are staying with my parents so I could work, but I feel bad that I'm missing his important milestones. On the other hand, I don't want to be a financial burden to my parents or ask my ex for money. Help!"

DF: "It's not the quantity but the quality of time that you spend with your child that matters. I always make it a point to come home before my son's bedtime, so we could talk about our day. This makes him feel that no matter how busy I get, my day will always end with him."

SE: "I decided to be a career mom not just to support my kids but for my own personal growth as well. When you're at work, it doesn't mean that you don't love your child. You just have to make peace with your decisions. There are a lot of other ways to let your child know that you love him."

CONTINUE READING BELOW

Recommended Videos

What other parents are reading


RB: "Try not to dwell on the guilt. I have missed a lot of events in my son's life, but I always make sure I make up for [my absence]. Find a hobby that you both enjoy. And stay connected to your child. A simple phone call can let him know that you are always there for him. Your child will forget the events you missed, but he will always remember how you make him feel whenever you're together."

E: "Try to find a work-at-home job. I have been teaching English online for four years already, and I've never missed an important milestone in my son's life. I also get to personally monitor his performance in school."

JCM: "It is very important to discuss the financial aspect with your ex. If you are married, he has the legal obligation to support your child financially. And even if you are not married, he still has an obligation to give child support. It may also help to discuss this concern with your family and loved ones. There's nothing wrong with asking for help at first while you are trying to figure things out or if they take the initiative, as long as you do your part without ending up merely relying on them for everything that your child needs. Time management is the key for you not to worry about spending [not enough] quality time with your child."


4. "I've recently separated. I'd like my husband to still be involved in raising our son, but he seems to have no time for our child. How can I urge him to fulfill his responsibilities as a dad?"

DF: "Start to live independently of the father, and if he is still willing to be involved in [raising] your child, then try to work things out. It is both his and the child's right to still have a connection even after your relationship has ended."

SE: "Set a weekly or monthly schedule for when your ex should look after your child. Remind him that he's a father and that he has responsibilities. Explain to him that you have a life outside being a mom, too, and that he needs to step in and step up so you can have some me-time as well —- just like him. If he still refuses to cooperate, then go on with your lives. Anything that brings you nothing but stress and negativity should not have any room in your life."

E: "See this as an opportunity for you to become a better person. Each person has hidden strengths and capabilities that
can be unlocked in the darkest of situations. You'll reap the fruits of your labor in raising your children solo when you see that your kids are growing up as good people."

JCM: "If you cut ties with your child's father, that would mean that you're also ending the relationship of your child with his father -- which may have unlikely psychological effects in the future. Don't make instant decisions without talking these concerns over with your ex. However, if he continues to remain uninvolved, it may be better to focus on finding other options. You have your loved ones whom you can ask for moral support."

ADVERTISEMENT - CONTINUE READING BELOW

Every single parent has a different story-others shouldn't tell you what to do.


5. "Is it possible to help my children reconnect with their father after several years of separation? How do we go about it?"

DF: "As long as you never badmouth their dad, helping your children reconnect with him should not be hard. My son just got reconnected with his dad recently after five years of not seeing him. I constantly remind my ex that I have never said anything nasty about him, that's why my son still adores him despite his absence."

RB: "The worst that you could do is to interfere and control the situation. Your children and the other parent should get to know each other. I only got to spend time with my own mom when I turned 12. I don't think your children's behavior would change drastically with just a few visits from your ex. You know your kids better than anybody else, and giving them constant loving reminders is the only thing you need to do if they get out of line."

SE: "First, let him know all your rules and routines. Depending on how much say you'd like him to have, compromise and agree on certain points. Communication and respect for each other are important. Make a pact to never say anything bad about each other in front of your kids. Also, take baby steps, especially if your kids are still very young. For example, I wouldn't let my child go on a sleepover at his dad's house right away. It's also vital that your ex constantly proves that he can be trusted, and that you can rely on him to help you [raise your kids]."

JCM: "It is very likely that the kids and their dad may undergo a lot of adjustments. It is good to start to discuss with the dad all the important information about your kids and the routines at home. [Doing so] may make it easier for him to reconnect and establish trust with your children. It is also important to raise your other personal concerns so both of you can plan things smoothly. On the other hand, it may be better if you inform your kids about this plan to gradually prepare them for the event. Doing it on the spot may not help."

ADVERTISEMENT - CONTINUE READING BELOW




What other parents are reading

6. "I have been a single parent for years, and I think I have found the one. He adores my kids, and they think he's cool. I'm just scared that my kids won't understand why I'd want to share the rest of my life with a man other than their dad. My youngest recently asked me if I still love their dad. What do I do?"

E: "There's no point in lying to kids about such situations. At least by being honest, your child would know how to explain his situation when people ask, and he wouldn't feel embarrassed that he grew up in a broken family. It's also better than always fighting yet pretending that everything is okay, which would be more emotionally traumatic for the child."

RB: "When my son asks me if I still love his dad, I tell him that I did, but what's important is that I love my son more than anybody else. I think sugarcoating the situation will only make it worse. Have a family meeting and lovingly explain the situation to your kids. Ask for their opinion, so they feel that you value them and that they have a say in family matters."

SE: "When my son asked me if I still love his dad, my answer was no, not like I used to, and that his dad probably feels the same way -- which is nothing but the truth.

"If your new partner and your kids get along as friends, then be grateful. Don't force the father-and-child bond when both parties aren't ready yet. I never told my children I wanted to 'replace' their dad; I told them I'm happy with my new partner, their 'Tito,' and that we'd like to share our life together. I believe that kids would understand if you explain the situation to them and also because they could see how happy you are."

JCM: "Resistance to such changes is normal in children -- even adults. However, this does not mean that you should give up your heart's desires. Have a heart-to-heart talk with them, and assure them that nothing will change about the way you love them. Ask what they think and how they feel about it, and make sure to acknowledge their feelings. It would be good to seek professional advice to help the kids process everything. This may help them gradually accept and positively cope with their emotions.
ADVERTISEMENT - CONTINUE READING BELOW
What other parents are reading

7. "I've encountered several other single parents who think they know how to best 'single-parent' a child. They keep giving me unsolicited advice. I don't want to be rude, but how do I address this?"

RB: "Don't surround yourself with such people. Every single parent has a different story, and other people should not tell you what to do. You do not need to explain yourself to them. I would just avoid talking to them about how I should raise my child. If they give unsolicited advice, just say thank you and tell them that you have everything under control. Oh, don't forget to give them your sweetest smile."

DF: "Let them say whatever they want to say, and just give them a smile. Only you can decide how you are going to live your life, and you don't need to explain it to anyone."

SE: "It's easy to generalize that single parents should do this or that based on whom you know or what you read. I believe that every mom puts her child on top of her priorities and makes decisions based on what is best for her child. Listen to their advice if you must, but you don't have to follow their suggestions if you feel that those wouldn't work for your family. If there's anyone you need to explain your decisions to, it's just your kids and no one else.

* Names were changed to protect privacy


ADVERTISEMENT - CONTINUE READING BELOW
Celebrate your pregnancy milestones!

Enter your details below and receive weekly email guides on your baby's weight and height in cute illustration of Filipino fruits. PLUS get helpful tips from experts, freebies and more!
You're almost there! Check your inbox.

We sent a verification email. Can't find it? Check your spam, junk, and promotions folder.
Trending in Summit Network