5 Common Modi Operandi and How to Keep Your Family Safe

Stay vigilant, parents!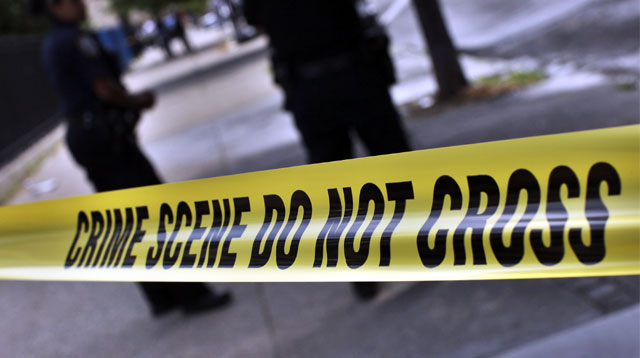 Photo from hngn.com

For parents, it's always a toss-up between letting their kids roam free and discovering the world around them, and keeping them sheltered in a cocoon. The way things are today, any parent would understandably be in constant worry, especially if he/she sees incidents of crime posted on social media. They are proof of the danger that lurks everywhere -- even online. Read up and be aware of the different ways by which shady characters engage their victims:

1. Online predators
One recent incident involved a child playing Minecraft, a popular online game that lets players explore a virtual world made of bricks. It also allows online chatting.

A boy was playing Minecraft on his iPad when someone allegedly sent him a message. Good thing his mom Katrina Cuenca was beside him while he played, and the conversation soon caught her attention.

According to Cuenca, the other person sounded like a grown man. "The guy started to ask [my son] personal questions like do you have a Facebook account, saan ka nakatira, ano work ng mama and papa mo, sino madalas mo kasama sa bahay, and the last question was kelan wala dyan parents mo punta ako laro tayo," she wrote on her Facebook post. She immediately grabbed the iPad from her son to avert any more harm that could befall her child.


2. The "Siopao sauce" 
According to reports, this modus operandi (MO) usually happens when riding public transportation, such as buses or public-utility jeepneys. Allegedly, one person poses as a "concerned civilian" (most likely a member of the gang also) informs you that there's some kind of dark stain -- siopao sauce -- on your clothes. While the victim is distracted, another member of the gang takes his valuables. Sometimes the bad guys use spit (yes, you read that right) to earn your ire and cause a distraction. 

ADVERTISEMENT - CONTINUE READING BELOW

What other parents are reading

3. The Laglag-barya
Another distraction technique is the laglag-barya MO that is used to terrorize commuters. A gang member would drop coins or bills near a prospective victim in a busy or crowded place. As the distracted victim helps pick up the money, the other gang members start robbing him.  But now they've upped their game: The new laglag-barya MO picks on car drivers, especially women.

This particular incident happened to Grace Gamallo Semilla of Cebu. As she was maneuvering her car, a man knocked on her window and told her that something fell from the back of the car. She ignored him, but noticed another guy on the other side of her car. She then remembered a similar incident: "The moment you go down to check and get the coins/keys, etc. 'falling' from your car, an accomplice would enter from the opposite door to grab your bag /belongings," she wrote on her Facebook post.

Other distraction tactics involve throwing a bag of murky liquid onto the car windshield, forcing the driver to instantly pull over because of poor visibility with a muddy windshield.

Another version of this distraction strategy is using bricks to divert your attention while sneaking up on you. In an incident that happened in Quezon City, the gang members threw rocks onto a car's roof in an attempt to stop the vehicle and take advantage of the passengers. Good thing car owner Ton De Luna had the instinct not to stop, remembering similar incidents reported in the news.

CONTINUE READING BELOW

Recommended Videos

"We should observe caution and always assume the worst," De Luna wrote on his Facebook post. He also shares his two-cents' worth: Don't stop, and keep going until you reach a safe place. 

What other parents are reading

4. The Laglag-bala
Another MO that has garnered the attention of many, especially the travellers, is the laglag-bala MO. It involves slipping a bullet or two in an unsuspecting victim's bag before she goes through the X-ray scanner in an airport. A security official would then "spot" the said item and question the victim, and not a few have relayed incidents of harassment and extortion. There have been four known incidents reported in the news just last month.

5. Mall kidnapping incidents
One mom's harrowing account of how her son was almost taken while they were inside the premises of a popular mall in San Juan makes us question how safe we really are, armed guards notwithstanding.

She allegedly told her son to wait for her inside a toy store while she buys something from a nearby hardware. But just before she completely steps out of the toy store, she was said to have felt that something bad was about to happen -- call it a mother's intuition -- and when she looked where she left her son, he was no longer there. It was a very close call as she just caught a glance of her son being led outside of the toy store to a nearby fire exit. According to a close friend, she had to call out to her son three times to get his attention (the son later recounted how he felt he was hypnotized), after which the unidentified man who held his hand fled.

ADVERTISEMENT - CONTINUE READING BELOW

Staying vigilant is key in averting crime. Here are some reminders to keep your family safe:

1. Be calm. Have the presence of mind to know what's happening around you, especially in crowded or dimly-lit areas during odd hours.

2. Read up and be aware. Know the danger signs and always be on your toes. 

3. Carry emergency tools. Have emergency numbers in your phone book. Bring a whistle and a flashlight to call for help and attract attention.

4. Share your know-how. Safety and security is a community effort; share what you know so others can be warned. Take note of details and report these incidents to the authorites.

5. Practice procedures. Talk about these untoward incidents and discuss actions plans with your family – the little kids included. Practice what they should do to avoid being victims of these modi operandi, and what to do in case it actually happens.

It's a wild world out there, and we parents have a responsibility to be informed. Pass on the information to each member of the family, so you can breathe a little easier.

What other parents are reading

Celebrate your pregnancy milestones!


Enter your details below and receive weekly email guides on your baby's weight and height in cute illustration of Filipino fruits. PLUS get helpful tips from experts, freebies and more!

You're almost there! Check your inbox.


We sent a verification email. Can't find it? Check your spam, junk, and promotions folder.

Trending in Summit Network