Helping Your Son Have 'Barkadas' Benefits His Health When He Becomes an Adult

Your child can benefit from his childhood friendships emotionally, psychologically, and even physically!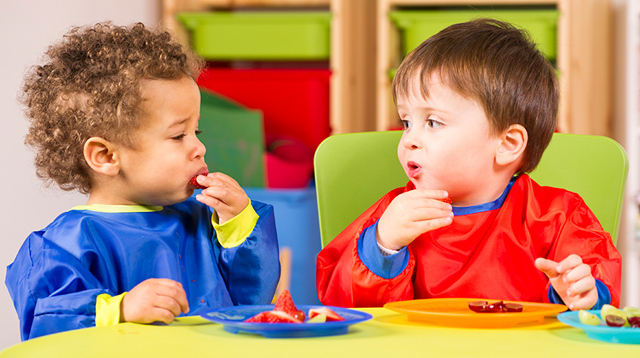 There is no denying the beauty of friendships, even in young children. The benefits are numerous, and according to a 2018 study, those benefits might also include better health in adulthood, especially for young boys.

Jenny Cundiff and Karen Matthews, the authors of the study, which was published in the journal Psychological Science, wanted to see if there was a link between boyhood friendships and good physical health in adulthood. In the late 1980s, they began observing more than 200 6-year-old boys who were attending public schools in an urban city in the United States.

Cundiff and Matthews contacted the boys twice a year for the first four years, then annually for the next nine years. Each year, the boys' parents were asked about how much time their sons spent with their friends in a week. Finally, when the men reached their early 30s, the researchers contacted them again and assessed their blood pressure and body mass index.

Based on the results they got, the researchers found that men who spent more time with their friends when they were younger were more likely to have healthier blood pressure and body mass index as adults.

This connection between boyhood friendships and good adulthood health was not caused by factors like physical health in childhood, socioeconomic status, or extraversion as an adult. One way to explain the link may be to refer to a separate study done in 2015, which found that, for a young boy, having close friends may provide him with support during difficult times and help mitigate the unfavorable effects of stress on the body.

ADVERTISEMENT - CONTINUE READING BELOW

A separate study illustrates another benefit of childhood friendships. According to the research, kids who have friends whom they can depend on are more unlikely to be involved in bullying, either as a victim or as a perpetrator.

Aside from the benefits stated above, kids have much more to gain from engaging in deep friendships even while they are young. According to Life Education, it is through making friends that kids develop a variety of positive attributes such as social competence, self-esteem, and self-confidence. Friendships can also help children become more aware of themselves and form their own identities as individuals.

What other parents are reading

That said, the role of friendships in young boys' lives can be easily underestimated. Scary Mommy writes society often imposes upon boys the mindset that they should be "emotionally independent and less vulnerable," therefore leading to many young boys staying away from close friendships that can actually provide them with the connection and support they need as they grow up.

How to help your child maintain and deepen his friendships

1. Help build your child's social skills early

Developing your child's social skills will be of immense help to him when he begins forming relationships. One simple thing you can do is help him recognize his feelings, which will lead to him to acknowledge also the feelings of people around him. For example, when you read books together, you can point at the characters and label what those characters are feeling, like "She's happy," or "He's scared."

CONTINUE READING BELOW

Recommended Videos

When he is feeling frustrated about something, you can say things that will help him know that you recognize and validate how he is feeling, such as, "You are feeling angry because you wanted to play with that toy. I understand, it's okay to feel angry, but it's not okay to throw things." This way, you are also demonstrating to him how to handle situations when he encounters people going through intense emotions.

2. Model healthy friendships as an adult

We always stress that kids learn best from what they see their parents do. The same applies when it comes to friendships. If you want your child to build strong relationships with his friends, it's important to let him see what that actually looks like. For example, if you have a disagreement with a friend of yours, demonstrate to your child the healthy way of handling a similar situation by stepping back for a moment to understand the issue and to listen to the other person's point of view, instead of merely engaging in an argument.

3. Teach your child that it's okay for his friends to have other friends

It's only natural for kids sometimes to get jealous when they see their buddies hanging out with other kids. Children who know how to navigate their friendships may be more likely to understand that it is completely fine for their friends to have other friends, and they are able to respect their friends' choices without being possessive.

ADVERTISEMENT - CONTINUE READING BELOW

You can help your little one understand that even though his friends hang out with other children, it doesn't mean that they don't want to spend time with him or that there is something wrong about their friendship. Instead, it could just be that his friends have other interests that they enjoy pursuing with other people.

3. Reassure your child that good friends can slip up sometimes

No one is perfect. One may be a good friend to your child, but he can make mistakes sometimes. It is crucial for your child to understand this, and for him to know that it is entirely okay. Fostering this kind of understanding in your child will help him become more aware of the limitations of his peers so that he can manage his expectations of them and build healthy relationships.

Celebrate your pregnancy milestones!


Enter your details below and receive weekly email guides on your baby's weight and height in cute illustration of Filipino fruits. PLUS get helpful tips from experts, freebies and more!

You're almost there! Check your inbox.


We sent a verification email. Can't find it? Check your spam, junk, and promotions folder.
Trending in Summit Network