7 Ways to Teach Kids to Clean Up After Playtime (It's Not Mission Impossible!)

A Montessori teacher shares how she encourages her students to clean up after playing.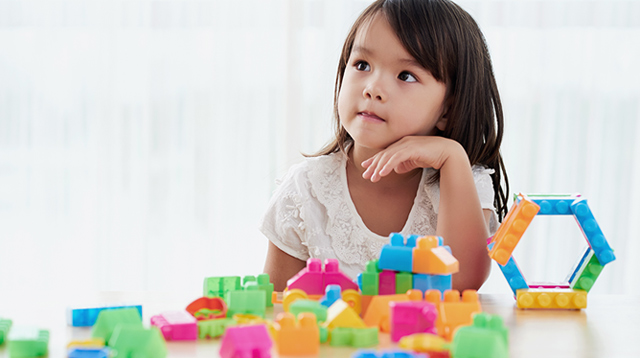 The Montessori method is not only well-known for its promotion of hands-on learning and self-directed activity but also because Montessori teachers encourage children to embrace values and skills such as self-reliance, independence, and critical thinking. These can be useful for kids not only in the school set-up but even in the activities they do at home, including play.

Montessori-inspired ways to teach your child to clean up her toys

In an article for Motherly, Christina Clemer, a Montessori teacher who is certified by the American Montessori Society, shares what she and other Montessori teachers do to encourage their students to clean their toys after playtime. Her tips include establishing being clean as a daily habit and serving as a good role model for kids to look up to.

1. Make cleanliness part of your daily life

You've probably already heard this many times before — children learn best from what they see the people around them, especially their parents, do every day. Unless being neat and orderly is something that you practice in your daily life, it may be difficult to encourage your child to do the same.

Part of establishing the habit of cleanliness is putting every item in your home, including your child's toys, in its own designated place. If the child knows where to return an item she uses, she is more likely to be motivated to clean up after herself.

"Young children have a powerful sense of order — they like things to be just so," Clemer writes. "Because of this, many children get immense satisfaction from returning something to its precise spot. They are more likely to clean up their toys if each toy has a designated place where it belongs."

ADVERTISEMENT - CONTINUE READING BELOW

2. Lessen the mess

To help maintain the cleanliness of your home — and make sure the mess doesn't get too out of control — you may find it beneficial to get rid of the toys that your child doesn't play with or has outgrown. One thing you can do is establish a day where you and your child can decide together the toys you will keep and the ones you will get rid of. This will allow her to develop her ability to make decisions.

Once you have finalized the toys you will keep at home, make sure show your child knows the designated place of each item.

3. Start your child young

The Centers for Disease Control and Prevention (CDC) says the brain grows rapidly before birth until early childhood — it's like a sponge the way it absorbs knowledge. Habits such as cleaning up after herself, especially when established early can become a natural part of her life that she will carry on until she grows up.

4. Make your expectations clear (and consistent)

To help guide your child in the task of cleaning up her toys, it helps to make your rules and expectations well-known. For instance, should every toy be put away after the end of every day, or is your child allowed to leave some of her toys in her designated play area? Do all the toys need to be organized according to type, or can they be mixed together with other kinds of toys in a single container?

CONTINUE READING BELOW

Recommended Videos

Whatever rules you want to establish, the most important thing is to be consistent in implementing them. Since your child might forget the rules on some occasions, Clemer suggests frequently reminding her of the rules until the time comes when she can internalize them and practice them without you having to say anything.

5. Help your child out

You might find that your little one sometimes gets overwhelmed by the task of cleaning up, especially if she spent the day playing with many of her toys. On these occasions, you can try helping her in accomplishing the task at hand. It's a nice way to remind her that she is not alone and that it's okay to ask for help if she is faced with a challenging responsibility.

6. Break the tasks down

Another way to help a child who gets overwhelmed with cleaning her toys is to break the task down into a process of small steps. Start by getting her to help you write down everything that needs to be done, beginning with more manageable steps like returning things to their original place and gradually moving towards bigger responsibilities.

It may seem like a small thing to you, but for a child who feels a bit bogged down by the tasks she has to finish, breaking the process down can help steer her in the direction she has to go to get everything done. Plus, once she's finished with everything, she'll also feel a genuine sense of accomplishment and satisfaction with herself!

ADVERTISEMENT - CONTINUE READING BELOW

7. Frame the task in a positive way

We always hear the power of perspective when it comes to looking at stressful situations in life. We are told that postively framing the circumstance can give us the motivation we need to work hard. The same idea can be applied to how moms can encourage their kids to clean up after themselves.

Some moms may sometimes resort to saying things like, "You can't eat merienda unless you clean up your toys." Clemer suggests that instead of doing this, it might be better to say something like, "After you clean up your toys, we can have merienda," to help shift her perspective.

Framing the task of cleaning in such a way helps establish that being neat and orderly should not be something for them to dread.

"Often highlighting what comes next is a great incentive for kids to put their things away," Clemer writes. "It helps them mentally transition to what comes next and gives them something to look forward to."

What other parents are reading

Celebrate your pregnancy milestones!


Enter your details below and receive weekly email guides on your baby's weight and height in cute illustration of Filipino fruits. PLUS get helpful tips from experts, freebies and more!

You're almost there! Check your inbox.


We sent a verification email. Can't find it? Check your spam, junk, and promotions folder.
Trending in Summit Network