Don't Use Silent Treatment Out of Anger: How to Use It as a Discipline Tactic

There may be times when ignoring your child is the best course of action.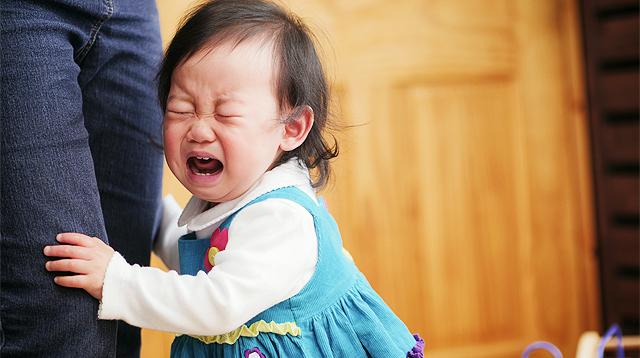 Giving your child the silent treatment is something you've done or thought about a lot, especially when you find yourself yelling at your misbehaving kids. (You can avoid raising your voice through this no-fail tip, by the way.) But it's a tricky discipline technique for parents. While it can be an effective behavior modification tactic, it can easily be misinterpreted by your toddler.

One of the reasons toddlers act out is to get their parents' attention. "The mistake most parents make is responding to the misbehavior since negative attention is better than none at all," explains clinical psychologist Ed Christopherson. (There are other valid reasons why children want your attention, so check out this list first to rule them out.)

If parents reward good behavior by reinforcing it, then paying attention to bad behavior may also be sending the wrong message. Before you resort to giving your child the silent treatment, consider this checklist.

Never use the silent treatment out of anger or as punishment

Parents often make the mistake of resorting to silent treatment because of anger, frustration, or exhaustion. Sometimes, it's used to make a child feel guilty and force him to do as ordered. Punishment also breeds resentment, which does nothing to correct misbehavior.

If you need to withdraw yourself from the situation to give yourself time to calm down, you can say you're stepping out and will come back to your little after a minute or so.

Observe your child and identify a specific behavior you want to change, correct, or modify.

ADVERTISEMENT - CONTINUE READING BELOW

If your toddler is becoming violent or destructive and is hurting himself or hitting others, the silent treatment is not the best course of action. These kinds of behavior warrant your urgent attention. Your child's safety is a priority over winning a power struggle (read: tantrum) with your child.

Silent treatment may work best for misbehaviors that do not put your child or others in any danger, such as whining or shouting. It has to be specific and clear to you and your child. 

Clearly communicate to your child what behavior you want to change and why you're choosing to ignore it. 

Don't expect your child to change his ways when he has no idea what he's done wrong. Once you've identified the behavior you want to change, discuss it with your child in terms he can understand. He needs to know what he did that's considered bad behavior and what he can do instead. 

Set boundaries. Lay down this "rule" and discuss it with your child calmly before he acts out or after a first offense. Explain to your little one you won't engage with him if he's shouting or whining and that you will respond when he's calm and ready to use his words. 

"Like anything in parenting, changing your move last minute doesn't help anything," warns Dr. Robert Zeitlin, author of Laugh More, Yell Less: A Guide to Raising Kick-Ass Kids.

What other parents are reading

Ensure that your child is safe even without supervision

If you cannot leave your child unsupervised, you can keep an eye on him in the same room without engaging with him in any other way. You can also give him a gentle but firm warning first before doing so. You need to follow through and be consistent with your rules but not at the expense of your child's safety. 

CONTINUE READING BELOW

Recommended Videos

Let your child feel and let his emotions be without giving in to his whining, shouting, or crying. Give your child space and time to cool down and practice self-soothing techniques. It is also similar to giving kids room to solve disagreements with their playmate on their own.

Don't forget to reward good behavior and praise your child's efforts

Don't pass on the opportunity to point out good behavior and give appropriate credit. Tell her, "It's so much better to understand what you want to tell me when you're not crying." Or, "It was so nice of you to try and calm down first before you talked to me."

Ignoring your child can be an effective way of preventing misbehavior from happening again. But take care of how and when to use it. Make sure your child understands why you're ignoring him, or he may just feel neglected and unloved.

What other parents are reading

Celebrate your pregnancy milestones!


Enter your details below and receive weekly email guides on your baby's weight and height in cute illustration of Filipino fruits. PLUS get helpful tips from experts, freebies and more!

You're almost there! Check your inbox.


We sent a verification email. Can't find it? Check your spam, junk, and promotions folder.
Trending in Summit Network