Join the next Smart Parenting Giveaway and get a chance to win exciting prizes!
Join Now
How to Raise a Daughter Who Will Help Other Girls Become Strong and Confident

You don't have to let your daughter believe that girls can't get along with one another, no matter what society says.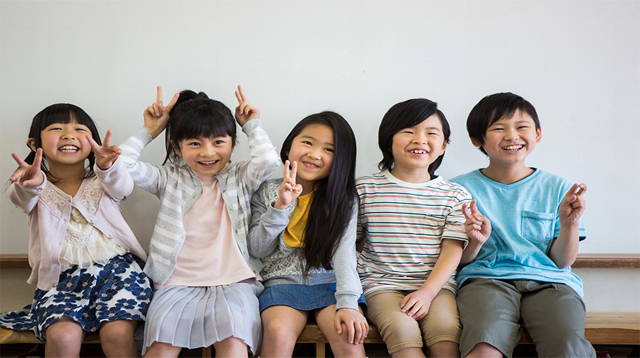 The unfortunate thing about society is there are plenty of longstanding, damaging myths that have been drilled into women's minds for the longest time. Somehow we are made to think women don't get along easily and they should be pitted against one another. However, there is a silver lining here: this false belief no longer has to be the norm for mothers with daughters today. You have the power to encourage your daughter to be strong and confident — and she wants to do the same for other people. 

How to raise a daughter who empowers everyone around her

Lead by example

No matter how many people your daughter may admire or idolize, ultimately, her model of how to behave —including how to view herself — will be based on what she learns from your example. To teach her to treat herself with respect and kindness, she needs to also see you, her parent, treat yourself the same way. It's not just about the things you say, but it's also about what you don't say. For example, if your daughter sees that you are confident about the way you look, she will be influenced to also have a positive view of her body.

ADVERTISEMENT - CONTINUE READING BELOW

At the same time, your child will also learn how to relate to others from you. If she sees you treat others, especially women, in a respectful and empowering manner, she will likely relate to the people she encounters in the same way. The bottom line is to remember is never underestimate your powerful influence over your child's life.

More from Smart Parenting

Introduce your girl to bold and strong role models

Nowadays, there is an abundance of media targetting children, from books to electronic games to films and TV shows. One way to make the best out of your child's exposure to all this content is to carefully pick programs that feature characters who are not only empowered to pursue their dreams but who also show that you don't have to destroy anyone just to achieve your goals.

For so long, society has ingrained in women's minds that their skills are limited and they are not as capable as men, but you don't have to teach your daughter to believe the same. In her article for The Washington Post, counselor and therapist Phyllis Fagell cites Marina Passalaris, who founded Beautiful Minds Australia, who shared that "you can be a good person with goals without harming anyone."

ADVERTISEMENT - CONTINUE READING BELOW

A classic example of a role model that all girls need? Wonder Woman. The live-action film starring Gal Gadot had become a massive hit when it was released last year, and it has an incredible message for your girls. Not only is Wonder Woman someone who realizes her power and uses it to do good, but she is also a great team player who has no problem working with others to achieve a common goal.

More from Smart Parenting

Urge your daughter to be a team player

What better way to allow your child to learn about cooperation and collaboration than by encouraging her to participate in group activities? Whether that's a sports team or a club in school or just a circle of friends, joining group activities will help your child learn to work with other people and contribute what they can to achieve success.

There are several other great benefits that kids gain out of participating in group activities, from maintaining good health and feeling better about themselves to building friendships that will potentially last even when they grow older.

ADVERTISEMENT - CONTINUE READING BELOW

Teach your girl not to be afraid of giving (and receiving) support

In a society where it seems that asking for help is commonly seen as an act of weakness or insecurity, it's important to show our kids there is absolutely nothing wrong about asking for help and support from other people. None of us has everything figured out, and often it is through other people that we learn very valuable lessons. Simply opening up to others about our struggles is a very healthy way of coping with tough situations in life, something that kids will definitely benefit from later in life.

In the same vein, giving help is also something to be encouraged, as this also gives plenty of different benefits. Aside from medical benefits like relieving stress and blood pressure, helping others has also been proven to help foster a sense of purpose and positive behaviour in young people.

Get real and practical parenting advice