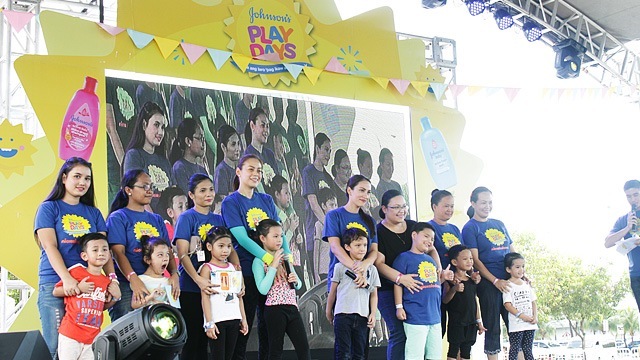 In this digital age, when kids are constantly engrossed by their gadgets, we see fewer kids enjoying playtime in the outdoors. This is why for the past 10 years, JOHNSON'S® Baby has advocated the importance of active play so that kids can discover the wonders of outdoor play.
This year, JOHNSON'S® continues this campaign with a new advocacy of joint active play, which encourages parents to play with their children. JOHNSON'S® reminds parents this year, "iba ang laro kapag ikaw ang kalaro," as it highlights the importance of joint play and how it is critical to the holistic development of their children.
Last April 15, Johnson's, in partnership with Nickelodeon mounted the first ever JOHNSON'S® Play Days weekend, which was full of fun and games for Mommy, Daddy, and kids. Together they created various activities and play areas centralized on joint play. There were land, water, and air activities that made for exciting obstacles for guests to enjoy.
Brand mom-bassadors Bettina Carlos and Joy Sotto also joined in on the fun and competed on the obstacle course against their fans. Bettina says, "Dito ko naipapakita sa followers ko that Gummi, who is a very active child, really enjoys playing with me."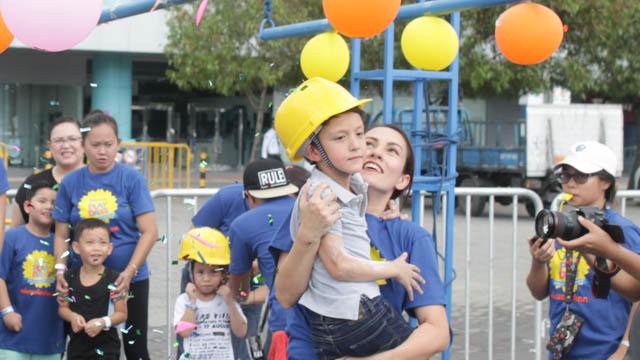 One of the challenges that parents face when it comes to playing outside is the uncomfortable feeling that the heat from the sun gives their children. Thankfully, with Johnson & Johnson's Active Play line, kids can be kept fresh and fragrant all day.
It is said that engaging in joint play helps kids boost motor skills and enhance cognitive development, something that dads and moms know to be beneficial to kids, especially when they reach school age. However, one of the challenges that parents face when it comes to playing outside is the scorching heat of the sun, making them want to limit playtime because of the sticky, sweaty feeling.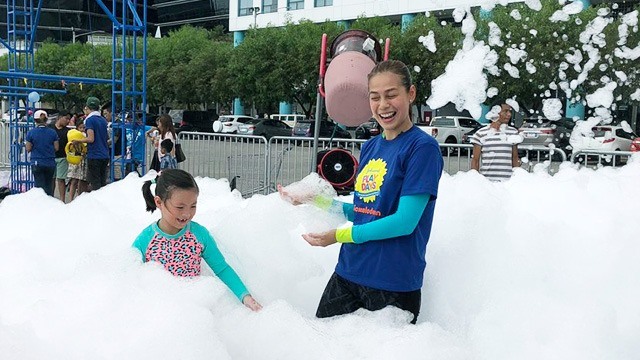 Thankfully, with Johnson's Active Play line that has baby powder, shampoo, body wash and cologne, kids are kept fresh and fragrant all day. "Iba rin talaga if presko siya. Hindi kami both nagwo-worry during playtime," Bettinna adds.
As a loyal user of the Active Fresh wash, she shared with her fans the steps she takes before heading outdoors with Gummi. "Syempre, I powder her before para iwas lagkit, and afterward, I reward her with a refreshing shower that cools her down."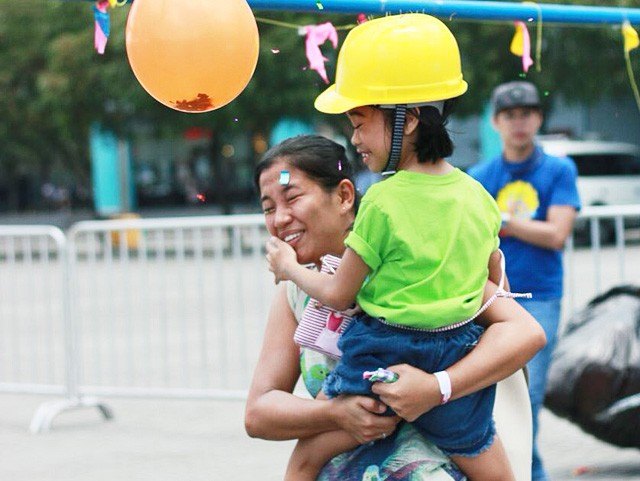 Even mommy Joy Sotto agrees, "Naku, I can attest to that—especially me. I have five kids, four of which are very active boys. I always turn to JOHNSON'S® to keep them as happy as they can be during play." Joy shared that the boys' favorite is the cologne because according to them, it helps get rid of that "amoy pawis" smell.
After the challenges were over, guests were invited to take part in the play areas to complete the games themselves. Each pair who finishes the course was rewarded with a special pack of Johnson's Active Kids line of products to take home.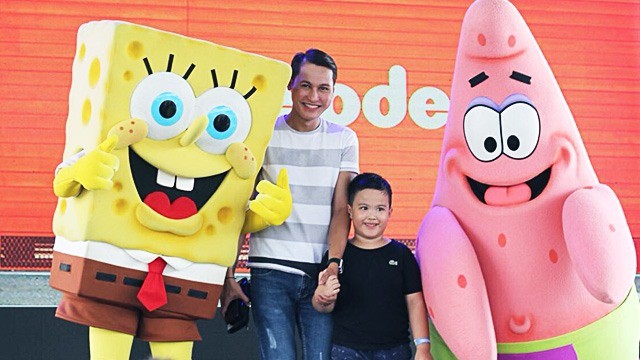 How about you, daddies and mommies? How do you practice joint play in your homes? Share your stories by using the hashtags #LaroTayo and #JohnsonsPlayDays.
Visit the JOHNSON'S® Baby Facebook page for more tips and tricks for raising happy, healthy, and active fresh kids.
This article is sponsored by Johnson and Johnson.