The Home Is Your Child's First Classroom: 7 Montessori Principles You Can Use

Here's how you can apply the Montessori Method right in your own home.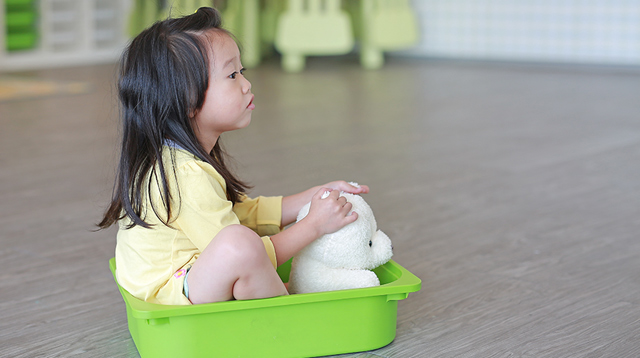 The Montessori Method is used in many schools all over the world and for a good reason: among other things, it encourages parents and educators to let children take the lead when it comes to learning. There is an emphasis on nurturing a child's individuality and the fact that learning can take place even outside the classroom.

Montessori principles to apply at home

The principles popularized by Maria Montessori can be used at home as well, so even if your child is not yet at the age to start school, you can expose her to the different principles under the method. Here are just seven of those principles and how you can make them part of your parenting style.

1. Your home is your child's first classroom.

According to Romper, in the book The Montessori Method, Montessori describes the home as an area that presents children with many learning opportunities. Conversations that happen in the living room or bedroom, cooking in the kitchen, the colors and prints at home — all of these elements help kids learn about the people closest to them: their families and caregivers.

Romper also says homes are "microcosms of the socio-political world outside of their walls." The home can serve as an environment that reflects the things going on in the world outside. Life at home is when children begin to understand the social relationships and events that take place in the bigger world.

2. Observe more, teach less.

It can be tough for parents not to involve themselves in their children's playtime. However, allowing children to engage in independent, unstructured play and seek opportunities to learn by themselves are two well-known Montessori principles. This way, a child gets to learn from trial-and-error and have "uninterrupted moments of concentration and activity," as Romper points out.

ADVERTISEMENT - CONTINUE READING BELOW

"When the child is actively working and concentrating, they are literally building their brains," Dr. Steven Hughes, Ph.D., a pediatric neuropsychologist and director of the Center for Research on Developmental Education, tells Greensboro Montessori School, as reported by Romper. "When this is happening, this brain-building, there is nothing we can or should do. We need to step back, let the child direct, and let the child be inspired. Never interrupt the concentrated child; it is then when they are constructing."

Simone Davies, a Montessori teacher who trained through the Association Montessori Internationale (AMI), writes on her website that choosing to observe your child without attempting to judge or instruct her will also allow you to see how she moves and communicates, what she is interested in and what she isn't, how she interacts with others, and more.

3. It's okay to make mistakes.

Rather than being afraid of making mistakes, the Montessori approach encourages students to see mistakes as a natural part of the learning process and not to associate it with something 'bad' or 'wrong.' When a child is taught with this kind of perspective, she learns to continue trying to master a particular skill without feeling stressed that she has just messed up because her previous efforts failed.

As Maria Montessori writes, "To go forward correcting his own mistakes, boldly attempting things which he does imperfectly, and of which he is yet unworthy dulls the sensitiveness of the child's spirit toward his own error."

4. Give your child freedom within limits.

CONTINUE READING BELOW

Recommended Videos

Motherly describes "freedom within limits" as the principle of allowing your child to decide what she wants to do and how she wants to do them, while still establishing certain boundaries to help her understand what is acceptable and what isn't. For example, when you take her out of the house to play, let her decide how she wants to play. But let her know what she isn't allowed to do like riding her bike on the main road and not the sidewalk or chasing a ball that bounces too far without asking for an adult's help. Make sure you explain why — your child needs to know how to keep herself safe.

5. Create an organized home.

According to the American Montessori Society (AMS), another essential Montessori principle for parents to apply at home is establishing an environment where there is a place for everything. This way, the child will know where to look for whatever she needs and where to return things after she's done using them. Keeping things organized also prevents distraction, so the child can focus on whatever task she is doing.

The home doesn't only have to be neat — it should also be simplified. The AMS recommends rotating the toy choices depending on what she is interested in at the moment and storing those toys in open shelves that are readily available to her. You can also try sorting smaller items like art materials and blocks into separate baskets that your child will be able to access anytime.

ADVERTISEMENT - CONTINUE READING BELOW

6. Let your child get involved in your daily life.

Instead of having your little one stay in another room while you're doing the chores, let her help you out! Davies says that young children like being involved in daily responsibilities like cooking, setting the table, doing laundry, cleaning, and grocery shopping, so encourage your child to participate in her small way when you're trying to get through your to-do list.

Aside from assigning her age-appropriate chores to do every day, there are other small things you can do to encourage her to help out at home, such as placing step stools in the kitchen so she can help you while you're cooking or even keeping rags and brooms so she can clean up little messes by herself. You will need to help her out at first, but don't worry, she'll get the hang of it soon enough!

7. Nurture her motivation.

The AMS writes, "Children are most willing to apply themselves when they feel there is intrinsic value to their work." While there is nothing wrong with rewarding your child or praising her verbally now and then to show your appreciation for her achievements, in the Montessori perspective, it is much better to pay attention to her efforts and dedication to finishing a specific task, regardless of the outcome.

"By expressing encouragement and appreciation for your children's efforts at home, you—like their teachers—will help nurture an inner motivation that will serve them for life," the AMS says.

ADVERTISEMENT - CONTINUE READING BELOW

What other parents are reading

Celebrate your pregnancy milestones!


Enter your details below and receive weekly email guides on your baby's weight and height in cute illustration of Filipino fruits. PLUS get helpful tips from experts, freebies and more!

You're almost there! Check your inbox.


We sent a verification email. Can't find it? Check your spam, junk, and promotions folder.

Trending in Summit Network