We Have a Plan That Might Just Let You Keep Your Promise Not to Yell or Snap at Your Toddler

Let us keep you on the path to be kinder to yourself and become a more patient parent.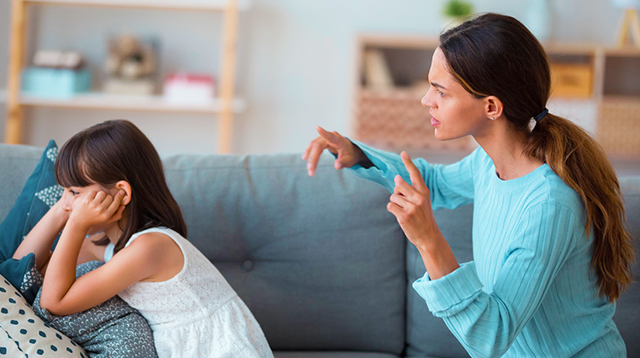 Admit it, it's inevitable to lose your cool at home. With all the chores you need to accomplish, bills to think about, and the needs of the family to consider – it can be challenging to stay on top of it all and still be patient – especially on days when all you want to do is take a breather. How many times have you snapped at your kids because they can't seem to organize their own toys or you have to tell them thrice when you ask them to do something? It's a given to feel frustrated, especially when we already have a lot on our plate and we feel like we're not getting the support we need.

In a blog post that has been republished by Motherly, freelance writer and mom of two Sam Milam shares, "Sometimes parenting is just completely and utterly overwhelming. It feels like there is no space between the rope being nice and loose and the rope snapping. It feels like there is no warning, just happy and calm to angry and hurtful."

Can you relate? It's easy to lose patience and scream at our kids whenever they can't behave or do as they're told. And when we snap, we can't help but feel guilty afterward, wishing we could take it back.

The truth is there's a moment between wanting to get angry and keeping calm that serves as an opportunity for us to respond to a situation. In the same article, Milam quoted Austrian neurologist and psychiatrist Viktor E. Frankl who once said, "Between stimulus and response, there is a space. In that space is our power to choose our response. In our response lies our growth and our freedom."

ADVERTISEMENT - CONTINUE READING BELOW

What other parents are reading

How to become a patient parent and stop yelling at your toddler

In Today's Parent, psychotherapist Liza Finlay shares a four-step plan, which includes befriending one's impatience, determining the nature of the problem, identifying your triggers, and finally, filling your bucket.

The first step of befriending impatience deals with recognizing the alarms that signal when something's wrong instead of ignoring them. "By learning to embrace those alarms, rather than shunning them, we become proactive as opposed to reactive," explains Finlay.

Once you acknowledge your emotion, Finlay suggests finding out the nature of the problem. "A couple of common parental patience-pitfalls are power struggles and ploys for attention," she shares. The psychotherapist then shared an example, "if you find yourself in a state of constant irritation with your daughter's attention-getting ploys (whining, clinginess), then it's a good idea to invest in some more quality time with her."

Another possible cause of your problem is your expectations as Milam mentioned in her article. "If you expect your 3-year-old to be able to play independently for 30 minutes while you get work done, then you most likely will experience disappointed expectations. You're setting yourself up for frustration," she explains.

Setting realistic goals can help you manage your expectations and make things easier for you and your child.

What other parents are reading

Finlay's third step involves identifying your triggers as she notes that "children's behaviors aren't the only things to trip us up." The same way setting realistic goals can help you manage your expectations, knowing what triggers your emotions can help you "sort old anger from new anger," keeping you from projecting your feelings onto your child.

CONTINUE READING BELOW

Recommended Videos

Milam adds, "Once you recognize your triggers you can become more aware during the instances in which you might become reactive. Acknowledging this before it happens puts you one step ahead of that reaction and will allow you to stop and 'detach' yourself from that reaction."

Truth be told, it's easier said than done, especially when you're feeling exhausted. Consider meditating and taking a quick break even for just 10 minutes every day. Find a quiet corner at home, close your eyes, and focus on your breathing. Doing this simple trick can help calm your senses and re-center you.

Lastly, filling your bucket ensures that you have enough fuel to deal with the demands of parenthood. "We lose the ability to regulate our emotions when our inner reserves are empty. If you're running on fumes, then it's no wonder you're easily frustrated," Finlay explains.

What keeps you going or what relaxes you? Is it taking a walk in the park? Jogging for an hour? Watching a movie? The psychotherapist notes the importance of self-care as she shares that, "you can't take care of others if you don't take care of yourself."

On-air parenting expert, Notoya Green adds to this in her article published on Essence as she explains that "taking time for your mental health will give you perspective and make it possible for you to be a more patient parent."

What other parents are reading

Celebrate your pregnancy milestones!


Enter your details below and receive weekly email guides on your baby's weight and height in cute illustration of Filipino fruits. PLUS get helpful tips from experts, freebies and more!

You're almost there! Check your inbox.


We sent a verification email. Can't find it? Check your spam, junk, and promotions folder.

Trending in Summit Network