You Might Want To Rethink Letting Your Child Play On That Swing Set Outside Your House

Research has discovered that COVID-19 can survive on play surfaces for up to days.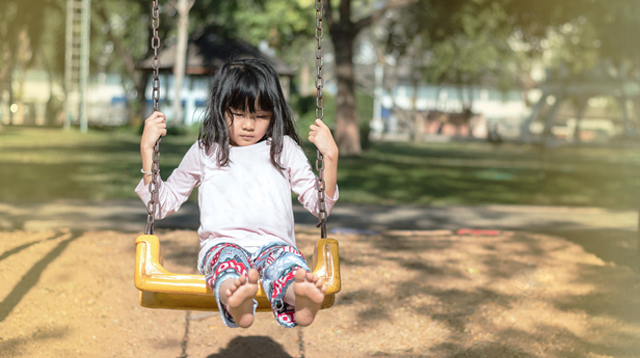 With the enhanced community quarantine in full effect, families are called to stay home as much as possible to prevent spreading or getting infected with COVID-19. But there's no denying that people, especially kids, need time outdoors — not just to squeeze some physical activity into their schedules but also to preserve their mental wellness.

One of your child's favorite things to do might be to play on the swing set outside your house or visit your local playground. But in light of the COVID-19 pandemic, if your child enjoys playing on equipment like that, remember to take caution: Researchers say materials used to build play equipment can harbor SARS-CoV-2, the virus that causes COVID-19.

Fatherly reports that a team of researchers from the National Institutes of Health, Princeton University, and the University of California Los Angeles (UCLA) dropped small amounts of COVID-19 on different surfaces to see how long the disease would last on each. In their research (published on MedRxiv and yet to be peer-reviewed), they found that the disease "lasted longer on plastic than on any other material they tested — it took 16 hours for half of the COVID-19 to die, and the sample didn't completely disappear from the surface for 2-3 days."

ADVERTISEMENT - CONTINUE READING BELOW

CONTINUE READING BELOW

Recommended Videos

This same study discovered that COVID-19 stays around as long on stainless steel as on plastic, which leads us to conclude that playground equipment, like swing sets, can stay contaminated for days.

SheKnows also cites a study by researchers from the National Institute of Allergy and Infectious Diseases, Princeton, the Centers for Disease Control and Prevention (CDC), and UCLA which found that SARS-CoV-2 survives on plastic and steel for up to 72 hours. The virus has also been found detectable on cardboard for up to 24 hours and copper for up to four hours.

This all means that, for the time being, parents will have to find ways to entertain their kids indoors. Under the enhanced community quarantine, the Philippine government mandates strict home confinement for all households (except for those buying necessities and some workers), ABS-CBN News reports, which means taking your child out of the house (unless you have a garden in your home) might not be the best idea right now.

ADVERTISEMENT - CONTINUE READING BELOW

But don't worry, parents: There are multiple resources you can use to keep your tot occupied even if she can't play on her favorite swing set or go to the park for now. For example, you can go on a virtual tour of world-famous museums, enjoy virtual Disney rides, and watch videos of animals in a zoo. You can also access a list of over 50 activities you can do at home here. If you've got the time and space, you can create an indoor play area for your tot, like what these parents did.

Stay safe at home, everyone!

More from Smart Parenting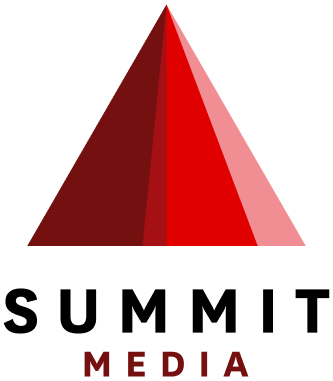 Get the latest stories on COVID-19.
All you need to know from your trusted Summit Media network. Sign up here for regular updates delivered to your mailbox.
The email address you entered is invalid.
Thank you for signing up. We'll send updates directly to your inbox!
Trending in Summit Network