Preschool Teacher Shares 8 Important Things Parents Can Do To Keep Kids Calm At Home

It will help keep the household in order while everyone is at home!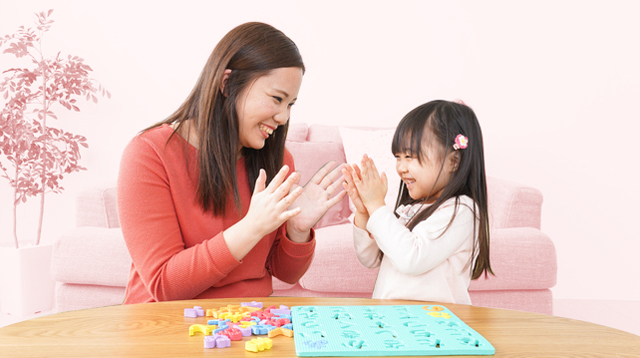 With the suspension of classes due to the enhanced community quarantine and the coronavirus disease 2019 (COVID-19), summer vacation came a little early for both parents and their children. While there are plenty of activities (We have over 50 here!) and games that you can do with the kids that do not involve a lot of screen time, we know that at some point, the little ones will start to get antsy — which is why establishing a routine is essential to keep them calm and to prevent tantrums.

How to establish rules and routines at home

On their Facebook page, the University of the Philippines (U.P.) Child Development Center (CDC) came up with an infographic on how rules and routines may be established at home. It was created by one of their teachers, Edgar Belda, who teaches their 3's and 4's classes. Teacher Edgar is also a faculty member at the U.P. Department of Family Life and Child Development.

ADVERTISEMENT - CONTINUE READING BELOW

With their permission, here are some of the tips shared by Teacher Edgar. "We hope that this may be helpful for the parents, caregivers, and the children while we keep ourselves safe at home," says the UPCDC.

Talk to your child before setting a routine.

In a previous SmartParenting.com.ph article, Dr. Victoria Ang-Nolasco, a developmental pediatrician at Cardinal Santos Medical Center shared that setting routines must be a collaboration between parent and child. No matter the age of the child, you must get his inputs on how things will be done. This will make him more agreeable.

"Children participate best in any activity when they are involved in its preparation. Following rules and routines will be a lot easier if they will be coming from and are negotiated with the children," said the UPCDC. "Ask the children what routine they want to have and what rules they should follow while also making sure to negotiate it with them when necessary."

Establish varied routines.

The UPCDC suggests having active and quiet routines to manage your child's energy. Kids are generally active, so "it's important to provide them with enough time to engage in activities that will make productive use of their energy." Active routines can consist of playtime and activity time.

For balance, kids also need quiet routines that will help their mind and body rest. Snack time, reading time, and rest times can fall under this routine. According to the UPCDC, "It will depend on your child's needs whether these routines should be lumped together or arranged alternately."

CONTINUE READING BELOW

Recommended Videos

Encourage proper behavior.

Rules are established to encourage proper behavior in our kids, so it's important to use positive words when creating them. So, instead of saying "no running," the UPCDC suggests using "use walking feet." Instead of saying, "no hitting," you can try, "use gentle hands," says the UPCDC.

Make a chart.

According to Dr. Ang-Nolasco, toddlers and preschoolers can benefit from a "picture schedule." Adds the UPCDC, "Children are visual learners. Rules and routines are abstract things that will be difficult for children to understand without visual cues." And since setting routines must be a collaboration, you can do the picture schedule as an activity where they can make their own rules chart and routine chart.

Name each routine.

Kids will remember routines better if they have clear, specific names that accurately reflect the task time they referring to. For example, they can have 'bath time,' 'snack time,' 'activity time', 'story time', 'TV time,' or 'play time.'

Set a time for each routine.

Routines can help introduce kids to the concept of time while at a young age. In your picture schedule, make sure to put specific time periods in your routine chart segmented by the hour or half-hour activities, says the UPCDC. For example, 9-9:30 a.m. will be breakfast, 9:30 to 10:00 a.m. will be bath time, and so on.

Create distinct routines.

"Routines by definition is a sequence of actions or events to be followed. Part of developing a sense of routine is to keep each task distinct and separate from each other" says the UPCDC.

ADVERTISEMENT - CONTINUE READING BELOW

Their advice: Avoid overlapping tasks like eating while doing an activity, or watching TV while playing with toys. Doing one task at a time is important so that kids can improve their focus and attention span.

Keep routines consistent.

Once the routine is created, it's crucial for parents to remind their kids to follow them accordingly. "Constantly deviating from what was set or making changes every so often will defeat the purpose of establishing a routine," says the UPCDC.

"It won't help your child if sometimes you allow it and sometimes you don't, or sometimes, the rules change depending on who is the caregiver," says Dr. Ang-Nolasco. "What may end up happening is that the child throws a tantrum to get what he wants."

The flow should remain consistent every day, reminds UPCDC. Allow deviations only when truly necessary.

Excited to create a routine? Click here for a ready schedule that you can modify and follow, created by another teacher!

What other parents are reading

Celebrate your pregnancy milestones!


Enter your details below and receive weekly email guides on your baby's weight and height in cute illustration of Filipino fruits. PLUS get helpful tips from experts, freebies and more!

You're almost there! Check your inbox.


We sent a verification email. Can't find it? Check your spam, junk, and promotions folder.
Trending in Summit Network