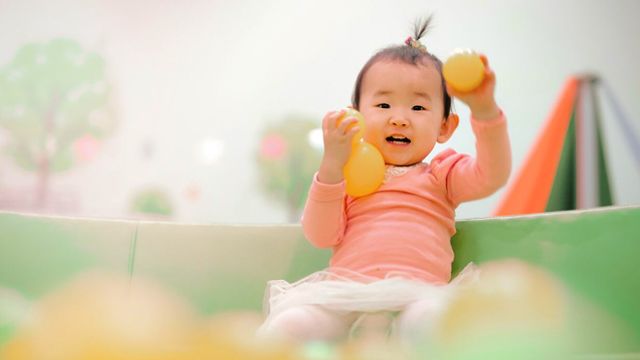 Sociologist and happiness expert Christine Carter said, "If we don't teach kids gratitude and practice it with them, they grow up feeling entitled, and entitlement does not lead to happiness. On the contrary, it leads to feelings of disappointment and frustration. In contrast, gratitude makes us happy and satisfied with our lives."
Materialism has been linked to anxiety and depression as well as selfish behaviors. But the good news is parents can easily curb that kind of mindset early on. According to a new study, teaching kids to be grateful for the things they have and the people around them is a significant step to avoiding the "bili mo 'ko" attitude.
The researchers from the University of Illinois at Chicago surveyed more than 870 kids ages 11 to 17 and asked them to complete questionnaires designed to assess how the children value money and material goods. It also checked how thankful they are for people and possessions in their lives.
The same questionnaires were then answered by 61 kids who were instructed to keep a daily journal for two weeks. One group was asked to record who and what they were thankful for each day, while the other group was asked to record their daily activities. After two weeks, the journals were collected and the kids were asked to answer the same questionnaires anew. They were then given 10 $1-dollar bills for their participation and told that they could keep all the money or donate some or all of it to charity.

The survey's results showed that keeping a journal of the things and people the kids were thankful for made a significant impact when they answered the two sets of questionnaires. The group that kept a gratitude journal was also more generous — they donated two-thirds of the money given to them compared to the other group, which donated just less than half of their money.
"Our findings show that it is possible to reduce materialism among young consumers, as well as one of its most common negative consequences (non-generosity) using a simple strategy — fostering gratitude for the things and people in their lives," said researcher Lan Nguyen Chaplin, associate professor of marketing at the University of Illinois at Chicago and coauthor of the study, said in a press release. The study was published in the Journal of Positive Psychology.
While the study participants were tweens and teens, the habit of being grateful every day can be taught in children as young as toddlers. Below are some ways parents can do so.
Ask kids to say out loud what they're thankful for each day in their daily prayers in the morning, before bedtime, or during family dinners.
Set up a "gratitude bar" and let kids drop little notes about what they're thankful for every day.
Don't force them to say "thank you" for gifts they received, no matter how big or small.
Explain to kids that gifts do not have to be an item or object. It can be calling their lolo and lola over the phone, paying them a surprise visit, or experiencing an activity or celebrating an occasion together.
Encourage kids to give gifts they made.
Involve the kids in writing thank-you notes for people who have given them gifts for their birthday or during Christmas.
Develop empathy in your kids. "Children who know they can count on a parent or caregiver for emotional support and physical affection are more likely to offer help to others. Studies show that children have a greater capacity for empathy when their own emotional needs are met at home," says psychiatrist Dr. David Sack.
Model gratitude yourself for non-material things. Kids remember what they see rather than what you tell them.
Instead of putting the spotlight on the material gifts they will give out or receive, let them experience giving back. They'll soon understand that gift-giving is not about the gift but the act. It's never too early to teach kids to be grateful, and if your kids are a bit older, it's also not too late to start them on the habit of being thankful.