10 Surest Ways to Raise Mentally Strong Kids

We need to instill a strong set of values so he can learn the life skills that matter the most.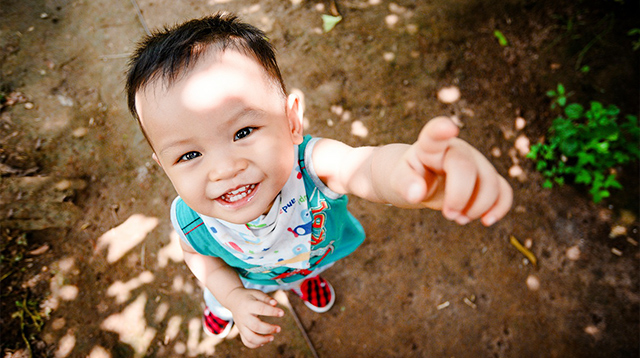 We now live in a time when social media and the Internet have become significant factors in our child's upbringing. We can control our children's screen time and access to online content, but how do we monitor it 24/7 without asking them to give it up?

What parents can do to protect their kids is to instill a strong set of values and teach them life skills to ward off any untoward influences. It's now even more crucial for parents to meet not just their child's physical development but his socio-emotional needs as well. It's essential to good mental health. 

Raising Children describes a child with a robust mental health: he feels happy and positive, learns well, has strong relationships with family and friends, can manage and overcome sad, worrisome or angry feelings and tough times. 

Mental health awareness starts at home. We are responsible for giving our children the first tools to make better decisions independently and not be instantly swayed by a peer, threat or bullying. There's no proven shortcut, but his early relationships will be crucial.

ADVERTISEMENT - CONTINUE READING BELOW

The surest ways to raise mentally strong children

1. Make the most of your quality time in your child's first two years of life

From the moment your child is born, he is hanging on to your every word and touch. He reaches out constantly, asking for a response, whether it's a smile, a cuddle or food for his hunger! Your loving presence helps them feel secure.

"These first feelings create a sense of basic trust that will color the child's future relationships," states the parenting book Dr. Spock's Baby & Childcare. "Even her interest in things and her later capacity to deal with ideas and concepts in school and at work rest on this foundation of love and trust."

When you spend time with your children, you get to know them, and it can be easier to spot even the subtlest hints that there's something out of the ordinary or signs that he's struggling. It may also make him more comfortable to open up to you.

2. Practice mindfulness at home

Mindfulness may be a strong word, but it's just about living an unhurried life. Don't overschedule kids, and instead encourage them to play and go out! Limit screen time and engage them in sports or arts instead. Practice meditation and quiet time at home as much as you would have fun playing board or traveling. When you live simply and more in-the-moment, there are fewer distractions and more time for self-evaluation.

What other parents are reading

3. Teach your child's about feelings

Help your child understand, label, and express his feelings. Your toddler shouldn't be made to feel ashamed or wrong if he feels sad or angry. Acknowledge your child's emotions no matter how silly they may be. Tell them feelings come and go, and they should let it subside before doing or saying anything they might regret.

CONTINUE READING BELOW

Recommended Videos

4. Don't react. Respond

Adults aren't often aware when they label kids as makulit, sutil, tamad, or mataba. They may obey when you yell, but that's a short-term solution for his behavior. Parenting is always having your patient jar filled to the brim. Draw your children closer by being attuned to his feelings and needs. Understand him by responding with kindness.

5. Encourage communication

Welcome your toddler to talk to you about anything by listening and asking questions. You want them to come to you rather than consulting the Internet or their peers. Keep in mind that how you talk to your kids will be their internal voice. Speak calmly but firm, direct to the point, and in words they can understand. 

What other parents are reading

6. Be truthful and realistic

Your kids will have questions on sex, gender, even self-harm that will be difficult to answer. Keep it simple and stick with the truth. Don't outright dismiss your child's question. If you can't find the words yet, say you 'll think about it and to ask you again later. 

7. Set rules and boundaries and respect them

Give your child choices, chores, and consequences to help him learn how to navigate the world and follow through with rewards or punishments you've promised or had set. Let them experience failure and stick to your rules. Remind them it's okay to be upset sometimes and to shift their focus on positive perspective so they can take affirmative action whenever they can.

8. Equip kids with tools to make better decisions 

ADVERTISEMENT - CONTINUE READING BELOW

Your toddler may not yet grasp a list of "if and then" instructions for specific situations, but you can simplify it in steps they can easily remember. Walk through solving a problem with your child, so he has an idea that of the thought process involved in decision-making. 

What other parents are reading

9. Be a good model for mental health

Kids will always remember what they see you do than what you tell them to. Children will be able to sense if you're denying something or feeling frustrated. That's why it's crucial for our kids to see how we handle hardships and overcome challenges. We can help our kids better when we're at our best. 

10. Seek professional help if needed

Don't hesitate to help your child or ask for help. Clinical psychologist Lisa Firestone Ph.D., in her column for Psychology Today, advises parents to be alert and seek help if a child shows an unusual amount of anxiety, fear, anger, stress or pain. "How our children feel should always outweigh how we are viewed as their parents."

Don't be afraid to reach out if you or your child is feeling anxious, helpless, or despondent. If you need someone to talk to: 

Crisis Line +633 893-7603 / +63 917 800-1123 / + 63 922 893-8944 
Manila Lifeline Center at +632 896-9191 or +63 917 854-9191
Department of Health's 24-hour suicide prevention hotline Hopeline +632 804-4637 / +63 917 558-4673 and 2919 for Globe and TM subscribers 
You can also join SOS Philippines on Facebook, a support group founded for survivors of suicide loss and Filipinos undergoing mental health ailments like depression and bipolar disorder.

ADVERTISEMENT - CONTINUE READING BELOW

What other parents are reading

Celebrate your pregnancy milestones!


Enter your details below and receive weekly email guides on your baby's weight and height in cute illustration of Filipino fruits. PLUS get helpful tips from experts, freebies and more!

You're almost there! Check your inbox.


We sent a verification email. Can't find it? Check your spam, junk, and promotions folder.
Trending in Summit Network