13 Warning Signs of Speech and Language Delay (Birth to 3 Years)

You think your child is just a late talker. Here's when it might suggest speech and language delay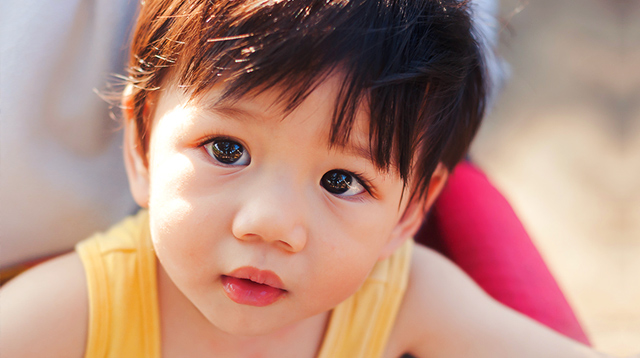 Every child develops at his own pace. Some walk or talk early, while others need more time to hone a skill. But perhaps one of the most worrisome for parents are "late talkers" because it suggests speech and language delay. If you suspect it, the best thing you can do for your child is to consult a developmental pediatrician. Knowing the red flags is crucial so you can address it early, and you know how to intervene. 

According to the American Speech-Language-Hearing Association (ASHA), speech refers to how we make sounds and say words. It includes articulation, voice, and fluency. A speech development delay may involve stuttering or mispronunciation of letters P and F.

Language, on the other hand, refers to the words we use and how we use them to convey an idea or a message. A language delay can include having a limited vocabulary and not being able to express oneself or communicate what he needs or wants. A person can have a speech or language delay or both. 

What other parents are reading

Here is an age-by-age list of speech and language red flags: 

Birth to 3 months
-Does not smile, coo, or laugh when you engage him
-Does not pay attention to sounds

Just because your baby isn't expected to say words yet does not mean you can ignore milestones that may play a part in your child's development. It is why social skills are essential from the beginning. The first six months of life should be about building social connections. 


4 to 7 months
-Does not babble


ADVERTISEMENT - CONTINUE READING BELOW

7 to 12 months
-Makes only a few sounds
-Does not use gestures like waving or pointing
-Does not respond when you call their name
-Does not understand what others say

The second half of your baby's first year should be devoted to making sounds. "Bababa" or "dadada" doesn't mean anything, but it's crucial to speech and language development. Gestures such as waving bye-bye or pointing to an object indicate are a few of the early signs of conversational skills. 

What other parents are reading

12 to 18 months
-Says only a few words; should at least use six to 10 words
-Does not follow simple directions

Between age 1 to 2 years, your child's vocabulary should grow to about 50 words and more. By a year and a half, your child should be able to understand and follow simple instructions such as "come here" or "give me your hand." It is vital in helping your child conquer the next milestone. 


18-24 months
-Does not put two words together to make sentences 
- Says fewer than 50 words


2 to 3 years
- Has trouble playing and talking with other children
- Has problems with early reading and writing (e.g., your child may not like to draw or look at books)

Your child's vocabulary should grow from 50 to 1000 words. He or she should also be able to carry a simple conversation using simple sentences (e.g., "Mama, milk!"). If a stranger, one who does not interact with your child often, cannot understand more than 50 to 75 percent of what your child says, then it's best to have your child checked. 

CONTINUE READING BELOW

Recommended Videos

What other parents are reading

Remember that if your child does not reach a developmental milestone on schedule, it does not necessarily mean there is a problem. He or she may be evaluated by a professional. Here are the three things you can do to encourage your child speech and language development.

Engage with your child. Talking to a baby who cannot respond yet may seem pointless, but we assure you that it is not! It helps nurture your baby's social skills early on and encourage him or her to interact and communicate with you. Take note of your baby's non-verbal cues and build on those!

Talk to your child about anything and everything. Try narrating your actions when you and your baby are out and about or even when you're just changing his or her nappies. Teach your child another language — it's okay and beneficial to his development! Don't forget to use gestures, too!


Play with your child and engaged all of his senses. Get down on the floor with him, crawl, sing and dance, and do creative activities. Listen and respond to your child, even if he's babbling. Reading also plays a crucial role here. Show how much fun you both are having. Let your child play with his peers often, too.


Repetition is key! Repeat the words your child is saying or trying to say, and then expand them. Don't be afraid to introduce new words. Word and object association well increases your child's vocabulary. Point to a dog (or a photo of a dog) and say "Dog!" Start with one word, then two associated words ("Arf!"), then three and so on. 

ADVERTISEMENT - CONTINUE READING BELOW

What other parents are reading

Celebrate your pregnancy milestones!


Enter your details below and receive weekly email guides on your baby's weight and height in cute illustration of Filipino fruits. PLUS get helpful tips from experts, freebies and more!

You're almost there! Check your inbox.


We sent a verification email. Can't find it? Check your spam, junk, and promotions folder.
Trending in Summit Network