Why 'Wait Lang' or 'One Minute, Anak' Doesn't Work on Toddlers

Why your child is so impatient and five simple ways to deal with it.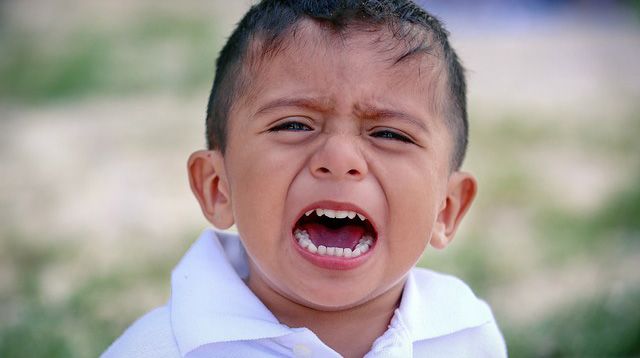 They say patience is a virtue, but toddlers don't understand it yet because at 2 years old the concept of passing the time is still abstract. It's why saying "almost done, just wait two more minutes" or "wait lang, anak" doesn't do much to abate your little one's whines.  

At this age, your toddler also has "selective memory," explained child development psychologist Penelope Leach. "Although she may remember a story better than you do yourself, her memory for some kinds of detail is still very short," Leach said in a column for BabyCentre UK. 

Your toddler also has "selective foresight" where he can't anticipate -- or see -- the results of his actions. It's why toddlers are like little daredevils. They climb onto things without thinking how they'll get down or that they might get hurt. 

So with selective memory and foresight, you've got a child who is not thinking ahead yet. "If she wants something, she cannot imagine having it 'after lunch' or even 'in a minute,'" said Leach. 

What other parents are reading

A small child's inability to wait can be the cause of a lot of tantrums. So, what's a parent to do? 

1. Come prepared.
A trip to the grocery store or a road trip ("are we there yet?") can mean lots of waiting time. Keep your child entertained with his favorite toy, book or activity (pepper him with questions about where you are) to distract him from the long wait. 

As for gadgets, avoid using them as your first tool against impatience even if it's a long wait, advised Michelle Tambunting, co-founder and directress of Young Creative Minds Preschool. Instead of a smartphone or tablet, "I take a plastic envelope filled with crayons and paper. [My son] likes stickers and tape, so I have that there also. I have it with me when we go to a restaurant or if we're in the car or on a plane. I have my phone and the tablet, but I try not to let it get to that point."

ADVERTISEMENT - CONTINUE READING BELOW

What other parents are reading

2. Don't tell something to your child that you can't give immediately. 
"[A toddler] doesn't need - and cannot use - pleasurable anticipation," said Leach. So, she advised that if your child can't have something soon, you should try not to get your child's attention on it ahead of time. Try not to keep talking about heading to the toy store when you know you have to stop by several more stores before that. 

If it's an object your toddler wants, like a cookie when it's almost dinner time, consider hiding it. It may seem deceitful, but it's a useful trick that can prevent tantrums and discourages makulit behavior. Out of sight, out of mind. 

3. Talk him through the waiting. 
If your toddler only has to wait a minute or two, talking her through the process can help, said Leach. Say your child is excited to swim at the pool with you, but you both haven't dressed yet. Try telling her, "Okay, just have to get your bathing suit on first…Now to put on some sun screen…" 

What other parents are reading

4. Have activities that show patience.
Yes, your toddler doesn't know how to be patient yet, but it doesn't mean you shouldn't start introducing it to her at an early age. "You want your kids to develop a tolerance for the feeling of impatience, which is often unpleasant, so they won't misbehave or act impulsively when faced with that feeling in the future," said Michael Osit, author of Generation Text: Raising Well-Adjusted Kids in the Age of Instant Everything.

Toddlers can practice patience with activities like building blocks, problem-solving and seed planting. Whenever you make your tot wait, praise her for doing a great job at being patient. 

5. You do your best to be patient, too, mom and dad.
"Parents need to be patient about their preschooler's impatience," Jan Drucker, a clinical and developmental psychologist told Parents. It can certainly be difficult especially in the midst of a tantrum or pestering behavior, but try and keep calm. 

Research shows that impatient parents are more likely to have toddlers who get upset easily, as reported by The Atlantic. Gathering data from more than 350 families, researchers found that parents who overreacted to their children's behavior and mistakes raised kids who tended to misbehave and act out a lot. "You set the example as a parent in your own emotions and reactions," said lead researcher Shannon Lipscomb from Oregon State University. 

CONTINUE READING BELOW

Recommended Videos

Celebrate your pregnancy milestones!


Enter your details below and receive weekly email guides on your baby's weight and height in cute illustration of Filipino fruits. PLUS get helpful tips from experts, freebies and more!

You're almost there! Check your inbox.


We sent a verification email. Can't find it? Check your spam, junk, and promotions folder.
Trending in Summit Network