Your Child's Milestones (18 Months): Baby Can Walk on Her Own!

Your baby will now love to pull a toy dog or car on a leash.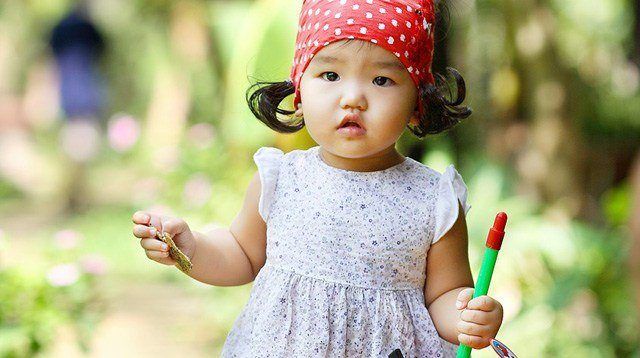 Congratulations! Your baby has taken a big step in her development -- literally! She can now walk on her own wobbly knees (and maybe even adorably so with her arms in the air). She also likes to point things out for you to name, hands you toys, and can say a handful of words. Give your little one a jumbo crayon and some paper, and she'll be fascinated at her scribbling. Try getting her a toy dog on a leash too. She'll love pulling it around!

With guidance from pediatric neurologist Dr. Leoncia Que-Firmalo, psychologist Lillian Ng Gui, the Centers for Disease Control and Prevention (CDC), the American Academy of Pediatrics (AAP) and the Ages and Stages Questionnaires, a tool used by pediatricians for screening a child's development, below are developmental milestones most babies reach by the time they're 2 years old.

But first, take note: 

Wait until the end of 18 months before observing your toddler for his 18-month-old milestones. Every child is different. Some reach their milestones earlier, and others a little later.
Make sure your child is well-rested and fed. The items on this list may require you and your tot to engage in simple activities. Fussiness may make it harder to get accurate observations. 
At 18 months old, the AAP recommends a child to be screened for autism and general development. Talk to your child's pediatrician and ask his opinion.
Talk to your child's doctor at every well-baby visit about the milestones your child has reached. Always consult with a pediatrician who will address your concerns and be able to inform you on what to expect next.

ADVERTISEMENT - CONTINUE READING BELOW

What other parents are reading

What most toddlers can do at 18 months old:

Physical development 

walks on her own 
drinks from a cup
eats with a spoon
may walk up steps
pulls toys behind while walking
can turn pages of a book, and like to pull, push and dump things 
can clap his hands and wave goodbye 

Cognitive or mental development

points at objects to get your attention
plays pretend, such as "feeding" a doll or stuffed animal
scribbles on his own
can follow your 1-step verbal commands without any gestures, such as "sit down"
knows what ordinary things are for (e.g. spoon, brush, telephone) 

Social and emotional development

likes to hand things to others
may have temper tantrums
may be afraid of strangers, and clings to a caregiver in new situations
shows affection to familiar people, and likes being held
points to show others something interesting
can play alone on the floor, and likes to explore alone but with parents close by
enjoys an audience and applause 

Language and communication development

says several single words
says and shakes head to mean "no"
points to show what he wants 


Red flags
Children develop at different rates, says the AAP. However, it's important you still bring up any red flag concerns with a pediatrician. According to the CDC and AAP, talk to your child's doctor if your 18-month-old: 

can't walk
when sitting on the floor, can't stand up without support
doesn't point to show things
doesn't copy others
doesn't gain new words
doesn't know at least 6 words
doesn't copy others
doesn't know what familiar things are for
doesn't mind or notice when a caregiver leaves
loses the skills he once had

CONTINUE READING BELOW

Recommended Videos

Sources: CDC, AAP, Ages and Stages

Celebrate your pregnancy milestones!


Enter your details below and receive weekly email guides on your baby's weight and height in cute illustration of Filipino fruits. PLUS get helpful tips from experts, freebies and more!

You're almost there! Check your inbox.


We sent a verification email. Can't find it? Check your spam, junk, and promotions folder.
Trending in Summit Network