7 Truths a Teacher Wishes Parents Knew

We asked a college professor: what are the things you wish you could tell parents about their kids?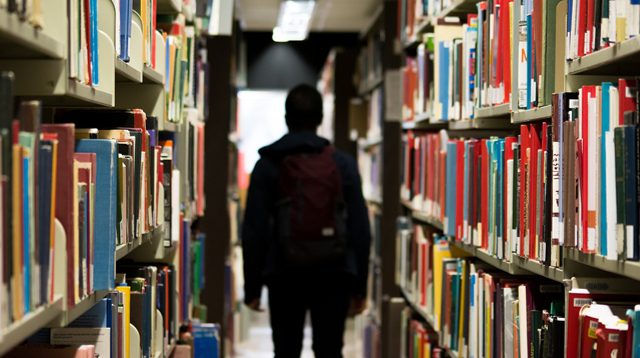 I heard once that, as a teacher, it is my responsibility to teach and instruct, and it is the parents' herculean task to mold character and dispense wisdom. However, for me, the "molding process" is a joint responsibility between parents and teacher, and it will only work when everyone is on board and shares a common vision and passion. 

And there often lies the problem. Teachers have of late found themselves defending their decisions, even if they are well-supported by evidence, to parents. I have total respect as to how each student may have different value systems and ways of doing things. But there are also hard-to-ignore truths that parents find it hard to recognize or acknowledge. So, given this opportunity, allow me to share thoughts from this side of the fence. 

1 Don't make the kids feel any more privileged than they already think they are.
It has been said so many times that we have a generation that sees themselves as "entitled"–that they deserve everything even without working hard for it. I think it is the reason why even in class they often question why they are given low grades (short and only answer: they did not put in the needed work).  We need to ground them on the reality that success comes to those who does honest and hard work. We have to make them realize that not everything is digital or can be had at a push of a button. Allow them opportunities where they will learn clearly that the things worth having are those that they work hard and fought for.   

2 A "no" today will bring more "yes" tomorrow. 
They need to understand that there is value to getting "no" for an answer. We've all learned from experience that what we want isn't always what we get. It's not a lesson they will understand if we keep them from experiencing it. By learning how to manage their expectations, the bigger the chance that they will grow up to be grateful and grounded individuals, two things they will need for success. 

3 Your child is not perfect, and that is perfectly okay.
When your kids feel the demand for perfection, they either feel unworthy when they make mistakes or fall short of your expectations or it makes them incapable of owning up to their limitations as individuals. I have met brilliant students who each have her/his amazing set of strengths that they bring to the table. And it's also these same students who STILL needed guidance and mentoring to polish their rough edges. No student is perfect, so just relax and allow your kid to become the best version of themselves because they will get there sooner or later. 

4 Check on their p's and q's
The concept of "hiya" has dramatically changed through the years and although I am an advocate of free expression, I still am a fan of correct manners and good speech. You instill it in your kids at a young age, but we can never underestimate the power of peers and situations--these could make them forget what you taught them. So sometimes it can be good to sit them down to review on why it is important to say "thank you," and why it is best to address someone as "Ma'am" or "Sir" when they are not sure who they are talking to. This applies to any age, but a refresher course when they hit the teen stage is even better.  

5 You don't know everything about your child's life.
I don't claim that I do, too, but we all know that there are things that we used to hide from our parents when we were their age. Whenever I talk to parents about their child's problems in school, they get shocked more often than not at how behind their child is in class or how their daughters and sons failed to inform them that they won't be graduating because they failed a major class. Kids and teens nowadays are very open and transparent once they feel that we adults are willing to listen to them and make them feel safe to be who they really are. 

6 Give us the benefit of the doubt, too.
One of the most daunting experiences for a teacher is meeting a parent of a student he just failed in his class. Believe me when I say that most teachers always have your child's best interest. Personally, failing a student is an option that I will never choose unless it is merited. So I ask that you do not jump into conclusions or make assumptions based on just one side of the story, even when instinct tells you that you need to protect your own. Hear what we have to say first, and then let's see how we can reach a better understanding of your child's situation.  

7 We are in this together. 
Always remember that we are partners and not adversaries in this journey we are taking with your child. We always make decisions with your child best interest at heart and though sometimes it entails tears or casts doubts on their capabilities, rest assured that it always comes from a place of love and concern of a parent to their children.  As a teacher, I look at every student as if they were my own children making me capable of loving, nurturing and guiding them like you would as parents. So I hope you see us teachers as a partner in your child's quest for learning, being and becoming.

Mae Raguindin Rafanan's first love is counseling but considers teaching and mentoring young minds her true love. She is currently an assistant professor of the Psycholoy and Counseling department and the associate dean of student affairs at her alma mater, St Scholastica's College Manila, where she has been living out her passion for the last 15 years.       

ADVERTISEMENT - CONTINUE READING BELOW

CONTINUE READING BELOW

Recommended Videos

Celebrate your pregnancy milestones!


Enter your details below and receive weekly email guides on your baby's weight and height in cute illustration of Filipino fruits. PLUS get helpful tips from experts, freebies and more!

You're almost there! Check your inbox.


We sent a verification email. Can't find it? Check your spam, junk, and promotions folder.

Trending in Summit Network