Join the next Smart Parenting Giveaway and get a chance to win exciting prizes!
Join Now
Don't Let Bad Grades Define Your Child. How You Can Help Them

Your child gives you a report card with his bad grades. The first thing you need to do is take a deep breath.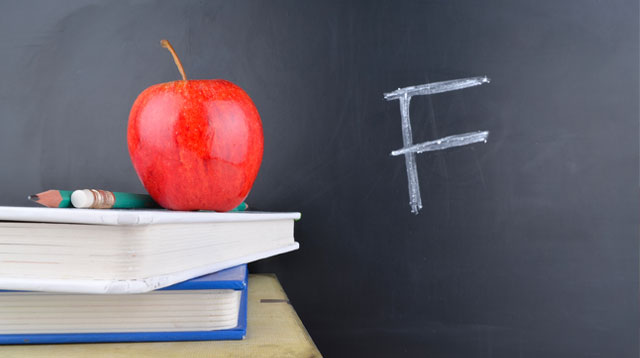 School is a vital part of your child's life. It prepares him for the more significant challenges they will face in adulthood. It is why it's essential to address the problems that your child is facing in school with the proper strategy and the right attitude.

One of the most common problems faced by students is struggling with a particular subject. How can you be proactive in helping your child when he has failing grades?

What to do when your child has bad grades in school

Identify the problem

Have a sit-down conversation with your child. Ask him what the problem is and why he thinks he's having trouble with a particular subject. Is the topic too difficult? Does he submit homework on time? You can also talk to his teacher or professor so that they can explain your child's class standing and discuss with you what may be causing the problem. It will help you enormously on what to do next to help and guide your child.

ADVERTISEMENT - CONTINUE READING BELOW

Stay calm and patient

Avoid lashing out or giving your child the silent treatment because it will only aggravate the situation. It can make your child feel small and entirely lose confidence that he can bounce back. Make sure to talk to talk to him calmly and assure him he can improve when you work together to find solutions.

Establish a routine

Don't dismiss the huge impact of a simple rule like no video games on a school day or doing homework first before any non-school activity. Then gradually let your child have a say on his routine on school days. It will teach your child how to be organized, patient, and disciplined. These traits are also transferable when they face troubles or challenges in school.

Encourage your child

There are many reasons students fail at school that may have nothing to do with their academic skills. Your child may be experiencing anxiety whenever he takes an exam, or he lacks motivation. Be your child's personal cheerleader. Ask him questions. Take the time to give him a pep talk whenever there's a quiz coming up or whenever he seems lazy. It will boost his confidence and will motivate him to study harder.

ADVERTISEMENT - CONTINUE READING BELOW

Provide concrete help

Don't think you cannot be your child's personal tutor, especially if your or your husband is excellent in Math and English. Personally making an effort to help your child with their homework or an upcoming exam will make him feel that he has your full support.

You can also encourage your child to have "study dates." A study group is a great way to learn because the students can quiz each other and have each other's backs when one is lagging behind.

If you feel your child still needs more help, you may look at tutorial centers that offer one-on-one or group sessions. It could complement and appropriately guide your child if he missed anything in class.

Students who struggle or fail in school are not a lost cause. They just need proper help and guidance. With the right attitude and strategies, you can help your child improve their grades and feel confident in school.

ADVERTISEMENT - CONTINUE READING BELOW

Edukasyon.ph is the number 1 EdTech startup in the Philippines that helps senior high school and college students make better-informed decisions through a one-stop platform offering education options and advice. Students can search and apply for more than 13,000 schools locally and abroad, more than 20,000 tracks and courses, and 4,000 scholarships from foundations, private institutions, and government agencies. For more information, visit blog.edukasyon.ph

More from Smart Parenting

Get real and practical parenting advice