3 Philippine Laws You Can Turn To Protect And Defend Your Child Against Cyberbullying

What is cyberbullying?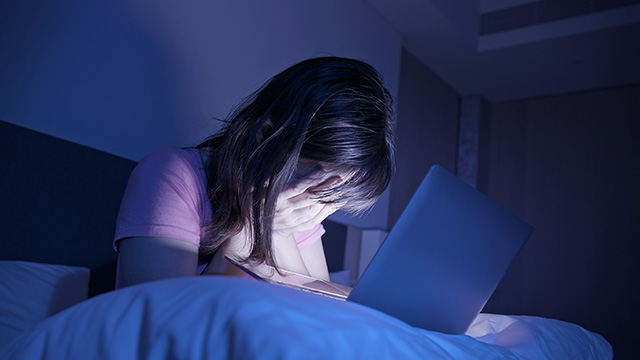 Cyberbullying, defined by Merriam-Webster as "the electronic posting of mean-spirited messages about a person (such as a student) often done anonymously," was known to have been used for the first time in 1998. Since then, along with the advancement of technology, cyberbullying cases escalated, thus the need to address the problem with, for instance, law of cyberbullying in the Philippines.

How cyberbullying affects children

In a survey made in 2015 and released the following year, the child-care nonprofit Stairway Foundation Inc. shared these alarming findings among the respondents made up of 1,268 school children aged 7 to 12 and 1,143 aged 13 to 16:

80% of teenagers aged 13 to 16 have been cyberbullied through social media
60% of children aged 7 to 12 suffered cyberbullying through social media
30% of children aged 7 to 12 and 40 percent of 13 to 16 were aware of peers who endured cyberbullying
3 out of 10 children aged 7 to 12 were bullied through threats
2 were oppressed through photo editing
1 was humiliated or had their private conversations exposed
3 were either excluded or impersonated through fake accounts

ADVERTISEMENT - CONTINUE READING BELOW

The survey also showed that if pressed, only 60 percent of children aged 7 to 12 would confide to their parents. Meanwhile, merely 34 percent of 13 to 16-year-olds would tell their mothers or fathers of their negative experiences.

Moreover, 14 percent of pre-pubescent children preferred to talk to their friends about their online problems, 6 percent would head for their siblings, 5 percent would seek their teachers, and 15 percent would never talk to anyone.

Among the teenagers surveyed, 33 percent said they would confide in their friends, 10 percent would talk to their siblings, only one percent would seek their teachers, and 22 percent would rather keep quiet.

Additionally, only 50 percent of children aged 7-12 and 40 percent of children aged 13 to 16 said they are comfortable with letting their parents know about their online activities.

That's why it pays to be attentive to and observant of your child, according to experts. Here are some signs that they may be suffering from a form of bullying, including cyberbullying:

1. Changes in behavior

Take note if your child is suddenly reluctant to go to school or doesn't want to join the kids who used to be their playmates. Changes in their mood and behavior at home suggest there is something wrong.

2. Psychosomatic signs

Children who are being victimized may complain of headaches and stomach aches, especially in the morning. Young children may become clingy with their parents, whereas older children tend to isolate themselves.

3. Isolation

Staying most of the time inside their room when they usually mingle with their siblings can be a red flag of bullying. Their room has been their sanctuary, and they feel protected and secured if they stay in there.

RELATED: 'Always Choose To Be Kind' Ang Laging Bilin Ni Mommy Sa Anak Niyang Nakakaranas Ng Bullying

RELATED: Experts Share How To Respond When Your Child Says She's Been Bullied

Law of cyberbullying in the Philippines

ADVERTISEMENT - CONTINUE READING BELOW

If your child says that they are being bullied, believe them and never discount what they're going through. You may also consult a lawyer on what action you can take to protect and defend your child. Lawyer Cyndy P. dela Cruz listed down the legal implications of bullying under Philippine Laws in an article originally published in Business World.

The Anti-Bullying Act of 2013 (RA 10627)

This law applies to school-related bullying, specifically involving students and including instances done on social media.

Bullying, as defined in Sec. 2, "refers to any severe or repeated use by one or more students of a written, verbal or electronic expression, or a physical act or gesture, or any combination thereof, directed at another student that has the effect of actually causing or placing the latter in reasonable fear of physical or emotional harm or damage to his property; creating a hostile environment at school; infringing on the rights of another; or materially or substantially disrupting the education process."

ADVERTISEMENT - CONTINUE READING BELOW

In Sec. 2-D, cyberbullying refers to those acts committed online, including social bullying. Examples, as listed in Sec-3, B-1 (Implementing Rules), include belittling another individual or group or gender-based bullying that humiliates another on the basis of perceived or actual sexual orientation and gender identity.

The Revised Penal Code and the Cybercrime Prevention Act

Art. 353 of this law states that "one who publicly or maliciously imputes to another a crime, vice, defect, real or imaginary, or any act, omission, condition, status or circumstance tending to cause the dishonor, discredit or contempt of a natural or juridical person, or blacken the memory of one who is dead may be liable for libel under this Code."

Atty. dela Cruz explained that these acts are more severely punished when done online in addition to the civil action for damages which may be brought by the offended party. citing Sec. 4(c-4), RA 10175. She added taht cyberlibel holds liable only the original author of the post (Sec. 5(3), Implementing Rules of RA 10175). Thus, likers or sharers of a post cannot be held liable under this law.

ADVERTISEMENT - CONTINUE READING BELOW

The lawyer also pointed out that slander may also be applicable to one who, in heat of anger, utters statements that are highly defamatory in character, citing Art. 358, RPC). "Intriguing Against Honour may also find applicability when the principal purpose is to blemish the honour or reputation of a person. (Art. 364, RPC) However, the requirement is that the post be directed to a specific person. Hence, a blind item is not as actionable as a named-post in social media."

The Civil Code on Damages

One who is aggrieved by a defamatory post in social media may find refuge in the provisions of the Civil Code on Damages (Art. 2176, Civil Code), said Atty. dela Cruz. She added, "One who posts in social media, causing damage to the reputation of another may be liable to the subject for damages and this can be a valid cause of action under the law.

"Such posts must tend to pry to the privacy and peace of mind of another, meddle or disturb the private life or family relations of another, intrigue to cause another to be alienated from his friends or vex or humiliate another on account of his religious beliefs, lowly station in life, place of birth, physical defect or other personal condition. (Art. 26, Civil Code)"

ADVERTISEMENT - CONTINUE READING BELOW

Read on the different forms of cyberbullying here.

Trending in Summit Network