Practical Guide For Teaching Your Kids About Sex: Puberty And Periods

Parents may approach talking to boys and girls differently, but kids should understand the changes for both genders during puberty.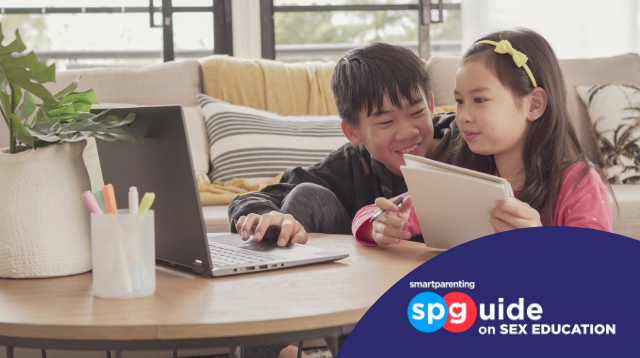 Smart Parenting Guide on Sex Education seeks to empower parents in raising informed tweens and teens who understand their body and their rights with the goal of protecting them from all kinds of sexual abuse.Smart Parenting resident sex education expert, Dr. Rica Cruz is a US-board certified sexologist, a sex and relationships therapist. Together with tween daughter Caia Miella, Dr. Rica, navigates the realities of sex in the eyes of today's teens and tweens and aims to foster honest and healthy conversations between parent and child. 

The following story is the first part of a series by Dr. Rica Cruz and Caia Miella on practical tips for teaching kids about sex. It will include puberty and periods, loving your body, talking about sexuality, and condoms.

Why do we want to teach our kids about sex? Because studies tell us that kids and teens who have regular conversations and constant guidance from their parents about sex and relationships have less tendency to engage in risky sexual behaviors and are more likely to be safe and responsible when it comes to their sexual health. 

Research also says that these conversations actually help them delay their sexual debut until they feel that they are rightfully ready to make informed decisions about sex. 

So if you're a parent and you don't know where to start here are practical tips on teaching your tweens about sex.

Puberty and periods are nothing to be ashamed of

Dr. Rica: Puberty is an awkward, scary, and sometimes alienating experience for everyone. A lot of kids are reaching puberty earlier these days so it's best to teach them about it before it happens. 

ADVERTISEMENT - CONTINUE READING BELOW

'As I am going through puberty, I really don't panic as much because Mama and Baba talk to me about it.' –Caia, 11 years old

While there may be different approaches when talking to your daughters versus talking to your sons, you don't have to limit certain conversations to just boys or just girls. 

It's also good for them to know what's happening to the opposite sex so that they can understand each other better as they grow up. The main point to communicate is that their bodies will change and this is totally natural. 

Practical tips for taking about puberty and periods to both young men and young women

1. Puberty for boys

For boys, having regular nocturnal emissions, or wet dreams, marks the beginning of puberty. Tell them it's nothing to be ashamed about and teach them the best ways to clean up after themselves. 

This may also be the time when they start masturbating. Again, this is completely natural. Just make sure they know that it is something to be done in private and they aren't hurting themselves. 

READ MORE SMART PARENTING GUIDE TO SEX EDUCATION:

It's also important to keep tabs on what kind of material they have access to. Pornographic material is still unsuitable for them at this age as it may negatively impact how they view other people and themselves in the future. 

They can still explore their body in a healthy way without graphic sexual imagery. Perhaps you can start the conversation from a place of understanding and see where it goes from there. 

CONTINUE READING BELOW

Recommended Videos

What other parents are reading

"I understand you're curious about your body and you want to learn about sex, but sometimes the Internet and other people can give you the wrong information so let's talk about this together."

2. Puberty for girls

For girls, you may want to tell them about how periods work and how to use period products even before you suspect them to be "of age". Nowadays, studies show that girls are getting their periods as early as six years old, so it's best that they're informed. 

On your end, be more aware of her mood changes, a year or two before she gets her period as it is important to not blame her for it. 

'It's also good for [kids] to know what's happening to the opposite sex so that they can understand each other better as they grow up.

Remember, her hormones are all over the place so she can be antsy, irritable, or moody from time to time, and it's up to you to help her manage it and not scold her for it.

Bleeding can be scary but if they know to expect it one day, they won't panic or feel scared when it happens. You can start by telling them about periods—they'll bleed every month, they may experience cramps, bloating, cravings, mood swings, etc. 

RELATED: How to Talk to Kids About Difficult Topics

Then move on to showing them how to use sanitary napkins and how to change and dispose of them properly. You can also opt to introduce them to tampons or the menstrual cup later on.

Note that although these products go inside the vagina, it will not "de-virginize" your child. It may actually be more comfortable for them once they get the hang of it! 

ADVERTISEMENT - CONTINUE READING BELOW

Turning Red (2022) by Pixar received mixed reactions from parents because of its storyline that devoted time on monthly periods.

Presently, there is still some shame and stigma regarding periods. I think it's important for girls to start bleeding on a good note. 

If they're comfortable, ask if you can celebrate it with them with a cake or their favorite food. Or treat them to a pajama day in bed with movies and snacks. 

I brought home a red velvet cake for Caia when she got her period! Starting your period can be an overwhelming experience so let's try to make it as relaxing and fun as possible. 

RELATED: Mom's Explainer on Puberty Is the Script You Need When It's Time to Talk to Your Child

It's also a good time to remind the boys in the house to not be annoying. Period talks shouldn't be limited to just the females in the household because men and boys need to show more understanding around this, too. 

ADVERTISEMENT - CONTINUE READING BELOW

To be honest, it was Pez, my husband who was with Caia when she first got her period. I still envy him for this. She just yelled "Baba, I think I have blood" and Pez just handed her a pad, and asked her if she knew how to use it, and then he ordered Caia's favorite ramen to celebrate.

3. Consent

Puberty is also a great time to emphasize the concept of consent. Remind your children that they shouldn't violate anyone's body autonomy for a joke or for fun. 

What other parents are reading

Even just a poke or a hug without consent can be stressful to the recipient so it's important to always ask someone for permission before you plan to do something. 

Caia: 'I don't panic as much because we talk about it'

Caia: When I first got my period, I didn't feel any shame, the only thing I thought at the time was around the words, "I had my first period, wooh!" 

And then asked for a pad from my Baba. I remember we had a cake to celebrate it! But I think Mama just wanted me to feel good about it. 

But now that I've had it for a couple of years sometimes, I feel that periods are not nice but are a normal part of life. Hehe. 

What other parents are reading

As I am going through puberty, I really don't panic as much because Mama and Baba talk to me about it. 

And when I feel that I'm being irritable or angry for no reason, I know that it's because of the hormones during my period. And I get to manage it better!

ADVERTISEMENT - CONTINUE READING BELOW

Puberty is more natural for me, because I know what is happening. My parents told me beforehand, and I was fine because of it.

Celebrate your pregnancy milestones!


Enter your details below and receive weekly email guides on your baby's weight and height in cute illustration of Filipino fruits. PLUS get helpful tips from experts, freebies and more!

You're almost there! Check your inbox.


We sent a verification email. Can't find it? Check your spam, junk, and promotions folder.
Trending in Summit Network