'May Pinagdadaanan'? How to Reach Out to Your Teenager Before She Does Self-Harm

A renowned child and adolescent psychiatrist confirms kids contemplating suicide are getting younger.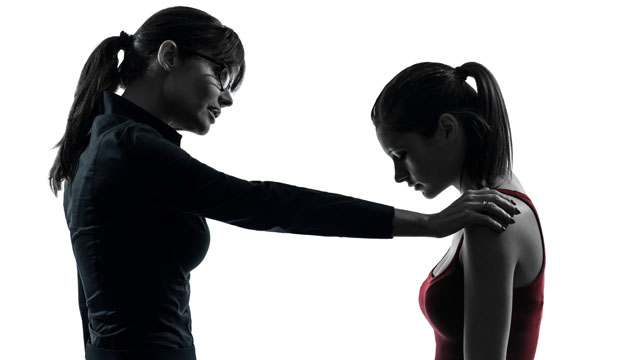 Nobody ever said that being a parent was easy. From the time your first child is born, you tread roads completely unknown to you. Parenting involves sleepless nights, aching body parts, mental struggles, and a reduced sense of self — all while trying to keep that child alive, at the very least. This goes on (in various states and intensities) until your child reaches the pre-teen stage — and then it's an entirely new chapter from then on. 

Teenagers, it is said, are the most misunderstood group age in any generation. Caught between childhood and maturity, coupled with raging hormones, and an expectation of figuring out what they want in life can be a tough place to be in. Add to that their still-developing body and their ongoing search for identity, and what you have before you is "a car that is all gas and no brakes," so to speak. 

This new generation of teenagers, however, is unique. Many say that the youth of today are too risqué, too arrogant, lack respect, and have a strong sense of entitlement.

It needs to be said that they, too, are the first generation of kids who are growing up in the digital world. 

What other parents are reading

In an interview with SmartpParenting.com.ph, renowned child, adolescent, and adult psychiatrist Dr. Cornelio G. Banaag, Jr. said that today's teenagers live in an environment that is "so dominated by a lot of modern technology, particularly the so-called new media."

Related to this, he notes, "There's a big volume now of depression, anxiety, suicide, [and] self-hurting behavior [among kids], which baffle parents. They don't know what to do. So they end up feeling, maybe they failed, maybe they did not do the right thing."

ADVERTISEMENT - CONTINUE READING BELOW

Causes of teenagers' anxiety

Certainly, this is not the first time teenagers' behavior has become a cause for concern. However, Dr. Banaag points out, "This is the first time [this problem] is coming in huge volumes. Nag-surge talaga problema ng mga bata. But we don't have the perfect answer to the 'why.'"

He hypothesized it could be a response to changes in the environment — it's "like nothing that we have seen before."

"Stress is perhaps the major reason why there's a lot of depression, anxiety, suicide, going on," he says. These could stem from the following:   

School pressure

We've been there, and we know how exhausting life as a student can be. But for this new generation of high school students, "The stress they have to go through is probably not the kind of stress that [other] generations have gone through. The academic demands have become relentless and constantly requiring high-level of stress.

"One of my patients said, 'It's relentless. I finish one project, and I take a deep breath, [then] there's another one I have to finish and another one to finish. My life is all about school, I don't have time to play, I don't have time to go to the gym. I'd like to, but there's so much that I need to do in school.'" 

What other parents are reading

Relationship complications

Perhaps also due to the shift in the way we communicate now, teenagers also relate to each other very differently from before, whether it be in a romantic relationship or otherwise. 

CONTINUE READING BELOW

Recommended Videos

"They have changed their attitude about relationships. For the first time, there are things like friendships with benefits. Parang indefinite. 'We're friends, we can have sex, but no commitment.' This causes conflict with parents and parents, too, become upset, so there's also stress coming from parents."

Lack of sleep

Because of the availability of content online, and in addition to the multitude of things they have to do, teenagers these days suffer from lack of sleep, Dr. Banaag observes. 

"Sleep is a major factor. One of my patients said he only sleeps four hours a night, and it's [also] difficult to catch up on the weekend."

"If you sleep less than seven hours a night, your risk for suicide and depression increases just by the mere fact that you don't sleep at the required number of hours needed for your brain." 

Exposure to social media

According to Dr. Banaag, social media brings about culture envy. "They will see nice posts by their peers; of course, you'll post only what is nice, you know? And they get envious, they feel depressed, they feel anxious, [they think], 'Why am I like this?' even if they know that maybe this is just part of the picture." He says this contributes to their unhappiness.

"All of these are happening all at the same time, and maybe this is what has given rise to this surge of mental health crisis among the young people," he supposes.

Could my child be prone to self-harm?

It is unthinkable for a parent that her pre-teen or teenager would consider harming himself. But this is today's reality, and Dr. Banaag confirms what the news has been reporting: kids who contemplate suicide are getting younger. 

ADVERTISEMENT - CONTINUE READING BELOW

What are the signs that a child might be considering to harm himself? Dr. Banaag says a change in behavior is always the first thing parents should look out for, including any of the following: 

Isolation 

One of the early signs is a change in their social behavior. They stop seeing their friends and would rather keep holed up in their rooms.  

A change in temperament

A child going through a difficult period may display aggressive behavior, such as "getting into fights in school, dati naman hindi."  

What other parents are reading

Loss of interest 

There is a general lack of "joie de vivre," or enjoyment of life, which may manifest as poor performance in school.

However, there's a catch: Most of these could easily pass off as "normal" teenage behavior.

"In my lectures, I always say, there is a red line between sadness and depression, nervousness and anxiety, being inattentive and not being able to focus. Parents should know what the baseline is for their children [so that] when there are changes, [they know] that this may be leading to something more serious. Parents should be sensitive whether their kids are crossing that red line," says Dr. Banaag.

"Know your child. And the only way you'll know your child is if you spend time with him."

When to seek help

There is nothing that can make a parent feel as helpless as wanting to ease her child's burden but being unable to.

"As a mother, as a father, you will feel that. 'Kaya ko pa ba ito o hindi? Ayaw makipag-usap. Mahirap yata ito.' 

"There are counselors, psychologists, psychiatrists. Tell your child that maybe [the two of you] should talk to them. Pag ayaw, you can put your foot down as a parent and say, 'Look, at this point kailangan na natin talaga. Kahit once lang, mag-usap lang kayo.'"

ADVERTISEMENT - CONTINUE READING BELOW

In his over 50 years of experience as a medical practitioner, Dr. Banaag says the "formula" for raising a happy child remain very basic: "Know your child, spend time with him even if it's limited, as long as there is quality time, refrain from scolding, talk more appropriately, set limits in a firm way."

Most importantly, "Love your child unconditionally — that's the most basic element."

Dr. Cornelio Banaag, Jr. is a Fellow and past President for three terms of the Philippine Psychiatric Association. He is Professor Emeritus at the University of the Philippines. Dr. Banaag holds clinic at Suite 312, MATI Building, The Medical City, Ortigas Avenue, Pasig City. Call The Medical City at +632-988-1000 local 5013 for inquiries on clinic schedules. 

Don't be afraid to reach out if you are feeling anxious, helpless, or despondent. If you need someone to talk to: 

Celebrate your pregnancy milestones!


Enter your details below and receive weekly email guides on your baby's weight and height in cute illustration of Filipino fruits. PLUS get helpful tips from experts, freebies and more!

You're almost there! Check your inbox.


We sent a verification email. Can't find it? Check your spam, junk, and promotions folder.

Trending in Summit Network