What Is 'Sadfishing'? How This Social Media Trend Is Harming Kids

You might not even be aware about it.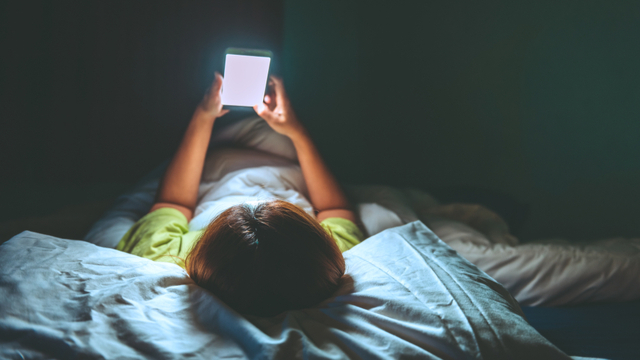 Not many parents will admit that it's starting to become harder to keep up with the latest internet slangs and social media trends.

But in this day and age, if you want to keep your children safe, you have to constantly keep yourself updated.

One of the social media trends parents are warned about is "sadfishing."

What is sadfishing?

According to a BBC News report, sadfishing is a growing behavioral trend where people make exaggerated claims about their emotional struggles in order to generate sympathy.

A Digital Awareness UK (DAUK) research commissioned by the Headmasters' and Headmistresses' Conference (HMC) as part of its Tech Control campaign reveals that an increasing number of school children and teens find it hard to manage sadfishing.

It's not uncommon to see your social media friends post about their struggles online. The problem is, it has become more difficult to identify which ones are real and which ones are fishing for attention and sympathy.

The DAUK/HMC research also found out that teens remain reluctant to confide in adults. There is also an increasing number of online platforms where they can post anonymously.

Why do teens resort to sadfishing?

Attention-seeking behaviors like sadfishing can be a response to low self-esteem, loneliness, or narcissism.

According to one teen's account published on Parents, when your teenager is constantly posting about hopelessness or regularly referencing self-harm and suicidal ideation, they want your attention.

Sometimes, they're not even aware of it.

There is also that underlying need for connection and recognition from others.

ADVERTISEMENT - CONTINUE READING BELOW

What makes sadfishing harmful and dangerous?

Sadfishing can be complicated and problematic because not all teenagers posting sad content online are actually dealing with mental health problems.

Some forums online even say sadfishing is the modern day version of the story The Boy Who Cried Wolf. If teens engage in this behavior enough, they are less likely to be taken seriously when they have a genuine concern.

But for Jelena Kecmanovic, PhD, a clinical psychologist in Arlington, Virginia, every cry for help and any alarming post should be taken seriously.

Anything that comes out of the blue or out of character and unusual may be a genuine cry for help.

Shoshana Bennett, PhD, a clinical psychologist from California said, "No matter what, if a friend talks seriously about hurting himself, check in and make sure he's OK, or connect with mutual friends to find out if anyone else has already done so."

Sadfishing can also turn social media into a toxic environment where teenagers get so absorbed in negative thinking and thought-patterns.

What to do if you suspect your teen is sadfishing?

There are a few things that you can do to prevent sadfishing or pull your teen out of that rabbit hole.

Take the time to listen

Provide a safe environment where your children can feel that they are welcome to share whatever it is that is in their minds free from any form of judgment.

Children often find it difficult to share what they're going through because parents have a tendency to try to solve the 'problem.' Sometimes, all your children need is a willing ear who would listen.

CONTINUE READING BELOW

Recommended Videos

Not all teens know how to ask for help, too. So it's best to let them know that if they ever need you, you are available to help process their feelings with them without judgment.

Show genuine interest

Teens who resort to sadfishing often say they didn't have a lot of people in their daily lives checking in on their mental wellbeing.

Sadfishing then becomes their outlet so they can find people they can connect to.

No matter how hectic your work life is, find the time to genuinely ask how your teens are doing. Join them in their interests and show genuine concern in their wellbeing.

Talk to your children about depression and mental health

There is a difference between being sad and being depressed. Explain to your children that everyone can feel sad, but not everyone who feels sad is depressed.

Talk to them about the signs and symptoms of depression so they know what to look out for. This way, they also feel less afraid to open up about it.

At the end of the day...

Your children need to know that they can come to you when they need help. You also need to help them understand that mental health is not something they should joke about, take lightly, or exaggerate.

It all boils down to how your family communicates with each other. Normalize talking about mental health in your family, whether it's in relation to your children's or to yours.

---

If your teens or any member of your family feel hopeless, overwhelmed, or anxious, call these hotlines:

ADVERTISEMENT - CONTINUE READING BELOW

Crisis Line +633 893-7603 / +63 917 800-1123 / + 63 922 893-8944
Manila Lifeline Center at +632 896-9191 or +63 917 854-9191
Department of Health's 24-hour suicide prevention hotline Hopeline +632 804-4637 / +63 917 558-4673 and 2919 for Globe and TM subscribers

You can also join SOS Philippines on Facebook, a support group founded for survivors of suicide loss and Filipinos undergoing mental health ailments like depression and bipolar disorder.

Talk to other moms like you through our Facebook group, the Smart Parenting Village. 
Trending in Summit Network