'Babies Shouldn't Drink Animal Milk': 3 Times Moms Were Shamed for Not Breastfeeding

All moms do their best for their kids, but why must others shame and make them feel they are not doing enough?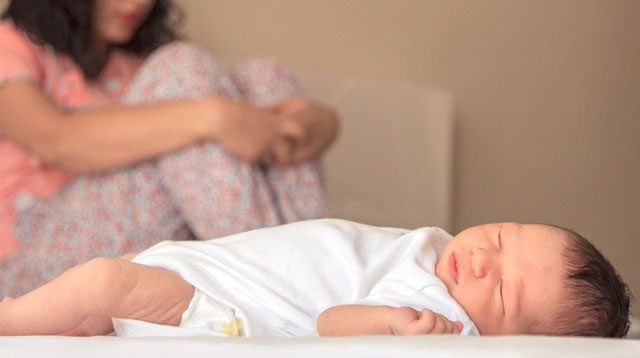 I consider myself lucky to be a mother in this generation. While it's not easy being a mom, the information and support I need are just there, easily accessible thanks to social media.

Unfortunately, it comes with a price. While social media is a great source for discussion, tips and tricks, and many more, it also makes some people feel entitled. When they voice out their sentiments and comments, they can make others feel bad, whether consciously or not.

Personally, I never felt attacked or shamed for the decisions I've made, but there was one time I felt pressured about the kind of solid food I should give my child. A group that I was in talked about the right way of feeding, and if you don't follow, some moms will make you feel unworthy of being a mom. So while the group was helpful, it would also pressure you in ways that can make you go crazy. The moment I felt that I left. I decided not to be affected with what I read or hear from others.

Breastfeeding is another subject where moms are vulnerable to mom-shaming. While I'm thankful that I can still exclusively breastfeed until now, others are not as lucky – and sadly, they have been judged and ridiculed because of it. Here are their stories:

'I was told human babies shouldn't drink animal milk'

Abi with her eight-month-old daughter, Alicia.

PHOTO BY courtesy of Abigail Ho-Torres

ADVERTISEMENT - CONTINUE READING BELOW

Abigail "Abi" Ho-Torres knew about the benefits of breastfeeding so she made a conscious decision to breastfeed her child. She was even confident because she was already taking malunggay supplements and was very deliberate about staying hydrated. She felt it will be an easy win, but she was wrong. She was only able to breastfeed her daughter for less than a week.

My nipples are inverted, so that posed a huge challenge, but I soldiered on, determined to provide my daughter my liquid gold," she tells SmartParenting.com.ph. "However, on her fifth or sixth day, at around 2:30 a.m. when she woke up crying and wanting to feed, I was unable to feed her. She wouldn't stop crying, and her lips were dry and cracked. After a few more minutes of trying, my baby's cries turned into wails, and I started crying myself."

Abi still continued to breastfeed despite the challenges. She hand-expressed and put the few drops of milk on her daughter's mouth. She was so desperate to provide liquid gold that she didn't even notice that her daughter might be hungry.

What other parents are reading

Abi and her husband decided to go back to the hospital and seek help from the experts. They were able to get breast milk and cup-feed their daughter. Abi was thankful for the donated breast milk, but she knew it would not be enough.

"When the donated breast milk was about to run out, I again started to panic. I got so scared of being unable to feed my daughter that I didn't let her latch. My brain, at that point, was telling me that I may possibly kill my daughter with hunger if I let her latch on to me. I also couldn't get myself to pump. I was so scared," she shares.

CONTINUE READING BELOW

Recommended Videos

Abi's officemates were willing to share their breast milk and they got more than a week's worth of supply, but the cup-feeding was wearing her and her husband down. "I would cry every time my baby spilled some of the breast milk. At some point, I forced myself to start power-pumping, but I think this depressed me even more. I was exhausted and defeated. I literally just wanted to curl up into a ball and sleep. I panicked every time my daughter cried," she tells Smart Parenting.

What other parents are reading

Abi did the best she could, seeking help and ordering different supplements to aid in breastfeeding. "But after  a month or so of doing milk runs to get donated breast milk, of cup-feeding six to seven times a day, of trying to latch and getting rejected, of power-pumping, of hand-expressing, and of being in a constant state of worry that I might starve my daughter, we decided to mix-feed."

She adds, "We'd alternate whatever breast milk supply we had with formula, and I continued to latch my daughter. But when my supply still didn't stabilize after another month, we decided to just switch to formula [completely]."

The challenges of breastfeeding her daughter, Alicia, was not all Abi had to endure. Once, a lactation consultant paid a visit to their house to give her a massage and saw a can of unopened milk. The lactation consultant told her, "Human babies shouldn't drink animal milk. [You] won't be able to bond as much and the baby will become sickly as formula doesn't have the antibodies that breast milk has."

ADVERTISEMENT - CONTINUE READING BELOW

It sounded nice at first, but Abi realized it made her feel attacked and inadequate just because she is not able to breastfeed.

When Abi went back to work, she felt she had to defend her choice to give formula instead of pushing to breastfeed. "People would ask if I breastfed my baby, and if I said no, they'd tell me that maybe I didn't try hard enough, that everyone can breastfeed so I should just be patient, that I should try this remedy or that to get my milk flowing, etc. I would always patiently explain that I had already tried everything, and that, at less than a week old, my daughter had to suffer, go hungry and become dehydrated because I wanted to exclusively breastfeed her."

She prayed for patience. It's not easy to explain yourself especially when you don't really have to. She would take it lightly but deep inside, it crushed her. How come people seemed to know better than her when she was the one who carried her baby in the womb for nine months?

Through prayers and support from husband, family, and friends, Abi has overcome this hurdle. Her daughter is eight months old and is happy and healthy. There are days when mom guilt still hits her but she surrounds herself with people and studies that give her assurance that she's doing well and that giving formula milk won't kill her baby. "As a mother, no amount of breast milk can trump the benefits of being in the right state of mind, body, and soul to take care of my child," she shares.

ADVERTISEMENT - CONTINUE READING BELOW

What other parents are reading

'I was told mabuti nga CS ka at 'di ka nahirapan manganak'

Yce and her daughter Cassie, who is now three years old.

PHOTO BY courtesy of Yce Tiburcio

Like any expectant mother, Yce Tiburcio, an accountant, researched, read up on books and articles, and asked other moms about what it's like having a baby. She learned about developmental milestones, managing labor pains, childbirth, and breastfeeding.

As her pregnancy progressed, she became very excited and dedicated to breastfeeding — she knew the benefits and bought tools that would make her journey easier — all before she even gave birth. But she was only able to breastfeed her daughter, Cassie, for two weeks due to low milk supply.

"Sobrang konti ng lumalabas, hindi talaga enough kay baby. I tried to pump pero wala pang 1 ounce both breasts. Then my nipples got really sore. Sobrang sakit, sobrang hapdi, napapapikit ako at nanginginig laman ko every time mag-latch 'yung baby ko," she tells Smart Parenting.

ADVERTISEMENT - CONTINUE READING BELOW

The struggle to breastfeed on top of recovering from a C-section was also challenging. "It was hard to find a position dahil masakit talaga 'yung tahi ko. Masakit ang pag-upo, pagtagilid, and kapag nakapatong na sa'yo si baby," she shares.

What other parents are reading

Still, Yce never stopped trying to breastfeed, until she extracted blood when her daughter latched. They were mortified to see blood in their baby's mouth and that was the end of her journey.

At that moment, Yce felt very hopeless but there was nothing else she can do about it. Her very supportive mom, who always cooked food with malunggay and soup, and even bought her capsules, told her, "Hindi naman masamang mag-formula kaysa naman maimpeksyon pa kayong dalawa. Okay na yan."

After weaning from breastfeeding, Yce felt 'mom-guilt' and it didn't help that the hospital they were visiting [for checkups] made her feel inadequate. They were not very supportive of her choice, that even if it was obvious that she had low milk supply, they still insisted to keep on latching. She even sneaked in formula just to ensure her baby won't be hungry.

It was very difficult and Yce cried almost every day because she felt inadequate. She shares, "I felt very sad and angry at the same time. I know there are things beyond my control but people aren't helping either to ease my guilt. I would usually receive comments like 'Mabuti nga CS ka, hindi ka umire at nahirapan manganak." And, 'Ay dapat nagbreastfeed ka, sakitin ang bata pag hindi breastfeed. Saka iba ang bond pag pinasuso mo sa'yo, hindi yan close sayo paglaki.' I felt so low and helpless hearing these things."

ADVERTISEMENT - CONTINUE READING BELOW

Eventually, Yce learned to forgive herself and focused on what she can do to ensure that her daughter will grow up healthy and loved. At the end of the day, parents only want what is best for their babies. Thanks to her husband and mother, she was always reassured that she's doing well as a mom. 

Even though she was not able to breastfeed, she knows her child will not love her any less. "I don't think her love and affection for me decreased due to my inability to breastfeed her. Our bond and love for each other go way beyond that. Loving mothers will always create a special bond with their children. And feeding - no matter how - is a great time to strengthen that bond."

'I got sick and my milk supply was depleted. Instead of comforting me, a friend said, "Mapipilit pa 'yan"'

Sher with her eight-month-old daughter, Samara.

PHOTO BY courtesy of Sher Tee-Damian

ADVERTISEMENT - CONTINUE READING BELOW

When Sher Tee-Damian found out that she was pregnant, she did a lot of research on breastfeeding. She became fully aware of its benefits and that made her really determined to exclusively breastfeed until her baby turned two.

But Sher's baby, Samara, was born with lip-tie, and she had a hard time latching. It also caused her weight to drop.

Still, Sher was determined to breastfeed. But due to a lack of sleep and stress, her chronic illness flared up. "I've had Systemic Lupus Erythematosus since March 2013, and I had to take medication that was not safe for breastfeeding. After taking the medicine, my milk supply was depleted," she tells Smart Parenting.

Sher experienced postpartum depression and the frustration of not being able to breastfeed made it worse. One time, she was sharing her breastfeeding journey to a friend and instead of giving her comfort and support, she was told: "Mapipilit pa din naman yan eh." That time, she felt judged and misunderstood.

But now, Sher feels better, thanks to a supportive husband, family, friends, and fellow moms whom she met on social media. She shares that if in the past she would feel ashamed to give formula milk whenever they are outside, she does not care anymore and just feeds her baby.

"I always felt the need to hide it inside my bag so no one can see. But now, I'm more self-aware and confident that my ability to breastfeed isn't a measure of being a good mom. I know in my heart that I'm doing everything I can for my child."

ADVERTISEMENT - CONTINUE READING BELOW

Din Real Bautista is a proud full-time homemaker. Most of the time, she's busy raising a kind-hearted and strong human being named Monica together with the most amazing husband, Beejay. And the rest of her time, she's making sure her life is better outside social media.

What other parents are reading




Celebrate your pregnancy milestones!


Enter your details below and receive weekly email guides on your baby's weight and height in cute illustration of Filipino fruits. PLUS get helpful tips from experts, freebies and more!

You're almost there! Check your inbox.


We sent a verification email. Can't find it? Check your spam, junk, and promotions folder.
Trending in Summit Network