What You Can Do To Avoid Saggy Breasts After Breastfeeding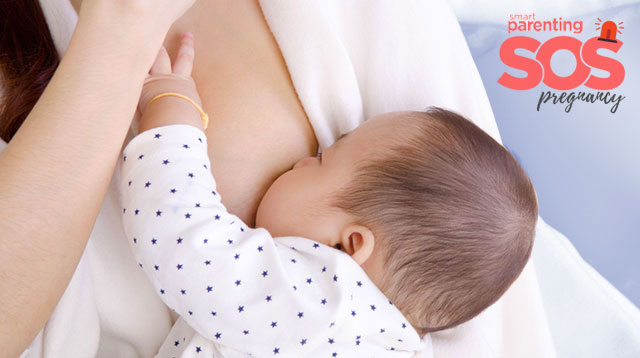 As your baby grows inside you and tummy expands, so does your breasts in preparation for breastfeeding. After your baby arrives and you start breastfeeding, expect your breasts to grow larger -- sometimes exceptionally huge and sore if they're engorged. 

But the 'big' change would not be forever. Your breasts will return to the way there were after you stop breastfeeding. Well, not exactly the same as they were before you got pregnant, as is your whole body is after pregnancy and childbirth. 

One of the many myths surround ing breastfeeding is that it will cause their breasts to sag. So, do they? Keep in mind that every woman is different, but the short answer is yes and no.

What other parents are reading
What happens to your breasts when you stop breastfeeding
"During breastfeeding, the lactation ducts become engorged to provide milk for the baby. When milk is no longer needed, the breast goes through a process called involution," pediatrician Dr. Maria Christina Ventura, M.D., D.P.P.S., said in a 2019 article on Smartparenting.com.ph. It also happens to your uterus as it shrinks back to its former size.
When your breasts go through involution, the tissues inside the breast become smaller, but the skin surrounding it may have been stretched. Depending on your skin's elasticity, it may take time to adjust. As a result, "the breasts will look empty and therefore sag," Dr. Ventura said.
Your breasts may only appear saggy after you stopping breastfeeding, but they will not stay that way. It takes about three months for your breasts to adapt from it after-nursing saggy state to its "new normal," when fat has been re-deposited into the breasts, and your skin may have regained its elasticity back.
ADVERTISEMENT - CONTINUE READING BELOW
Breastfeeding is not the culprit behind saggy breasts
Most women's breasts will return to its pre-pregnant size or as close as possible after stopping nursing. Still, they may never be exactly the same. You may need new bras that can provide full support your new breasts require. 
Still, breastfeeding does not directly cause saggy breasts, nor does the changes in your breasts caused by pregnancy. Aging is one huge factor as to what happens to your breasts. High body mass index (B.M.I.) and your pre-pregnancy bra size, how much weight you gained during your pregnancy, even a history of smoking, can all affect how much or how quickly your breasts will sag as you grow old.
What other parents are reading
What you can do to prevent your breasts from sagging
All women's breasts will be pulled down by gravity eventually, so is there a way to avoid or delay it? Well, if you're still breastfeeding, try not to lean into the baby when you nurse, as this puts pressure on the breast muscles. Use breastfeeding pillows so you can breastfeed while sitting up straight.
Eating a healthy diet that contains fruits, vegetables, and protein and drinking lots of water can help your skin regain its elasticity. Losing weight slowly but surely, regularly exfoliating the skin in the breast area and keeping it moisturized, also helps. (Click here for more ways to prevent saggy skin after pregnancy.)
When you get the go-ahead from your doctor to start exercising after birth, strength exercises can help perk up your breasts. Focus on your pectoral muscles or the muscles on the side of the breast strengthen the chest muscles and may help the breasts to appear lifted, according to Stephanie Nguyen, R.N., a board-certified lactation consultant. But don't expect a drastic change in the size and shape of your breasts.
Make sure your bra size is the right fit, during pregnancy, while breastfeeding and after you stop nursing. The more often you can keep your breasts supported, the better, says obstetrician-gynecologist Dr. Heather Bartos M.D., F.A.C.O.G. Wearing the right bras will help your breasts muscles stay strong as it keeps the weight of your breasts supported and lifted properly.
What other parents are reading

Trending in Summit Network