12 Comforting Things A Preggo Should Have On Her Bedside Table

Fill your bedside table with essentials that spark joy, calm and comfort in you.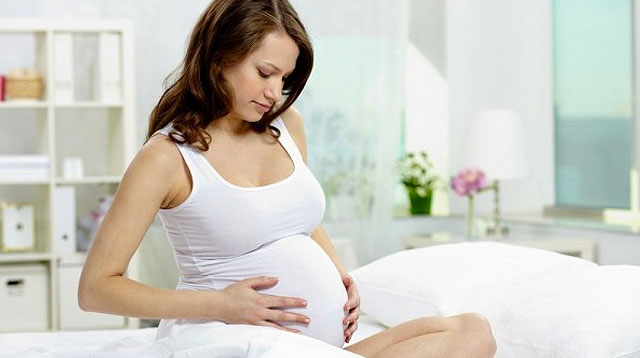 Your body goes through a lot of changes when you have a bun in the oven. Add the roller coaster of emotions (because: hormones) and the anxiety that you may be having (especially if it's your first), then it can really be overwhelming. 

That's why we recommend you turn your bedside table into your happy place. It's space the where you probably have a framed favorite photo of you and your husband. Continue that tradition by filling it with things that spark joy, calm and comfort in you. 

We asked moms what they have on their bed side tables or what they keep with them all the time to thelp them breeze through pregnancy. Here are some of the essentials they suggested. 

First trimester
1 Water
It's very important to hydrate when you're pregnant. For some, it's the only intake they can keep down in cases of extreme morning sickness. If you can tolerate certain fruit juices, have them on your bedside, too. 

2 Crackers or mixed nuts and dried fruits
Speaking of morning sickness (or all-day sickness for some preggos), bland biscuits really help in making sure you get small frequent snacks. Mixed nuts and dried fruits are also healthy alternatives.

3 Your prenatal vitamins
Having them on your bedside helps to remember to take them on time. Add here the other medicines your doctor allows you to take in case of nausea or fever including...

4 Anti-nausea balm
Aside from preventing dizziness, it can also help mask the seemingly-ordinary odors that wouldn't have bothered you if you weren't pregnant. It can also help relieve headaches, too, so keep it within arm's reach. Try massage oils, too, with scents like lavender, chamomile, and eucalyptus. While you're at it, you may want to keep a barf bag nearby, too.

ADVERTISEMENT - CONTINUE READING BELOW

What other parents are reading
Second trimester
5. Moisturizers
If you haven't started yet, now would be a good time to load up in skin moisturizers. Whether you prefer oils or lotions, keep a bottle or tube near is a constant reminder to lather up as your skin stretches to accommodate your growing belly (and thighs, and arms, etc.).

6. Books and reading materials
Since you are more awake (and not sleepy or dizzy) now, keep the pregnancy books or other reading materials at your bedside, so you can refer to it easily as your pregnancy progresses. If you prefer digital, have your laptop or tablet nearby. Stock up on videos that you can watch, too, whethere it's for learning or entertainment.

7. Pregnancy journal
The second trimester is also a good time to document or reflect on your pregnancy journey. Keeping it at your bedside table can also help remind you to jot down the thoughts that come to your mind. Again, this could also be done digitally via a blog.

8. Healthy food and snacks
Since you are (ideally) more able to take in food, have your cravings right on your bedside table. Choose healthy snacks such as fresh fruits. If your comfort food are sweets, make sure to consume them in moderation. Don't eat for two and try to eat five small meals a day rather then binging.
What other parents are reading
Third trimester
9. Lots of pillows 
You're on the home stretch now, so you'll be getting a lot of aches and pains here and there. Pillows are essential to prop your feet up after a long day to prevent swelling of the feet and legs, or give support to your back so you're avoid lying flat on your back. 

10. A chamber pot
By now, you'll be making more trips to the bathroom than usual. To make your life easier, you can keep a chamber pot under your bed so you don't have to walk to and from the bathroom especially at night. Have your personal care essentials (wipes, tissues) nearby, too.

11. Emergency and essential contact numbers
It might be too tasking to look through your list of contacts for the numbers of your doctor, your preferred birth hospital, and other emergency contact numbers you might need. It's less rattling to have a list of essential contacts by your bed side. 

12. Your birth plan and essential documents
By now, your hospital bag should be packed and ready. Don't forget essential documents such as admission orders from your doctor, your birth plan, and SSS and PhilHealth. Keep these and your hospital bag on your bedside for easy access.

Ask yourself: what is the first thing you want to see when you wake up and when you sleep that you can put on your nightstand? 
ADVERTISEMENT - CONTINUE READING BELOW
What other parents are reading

Trending in Summit Network