Ultrasound During Pregnancy: Should You Get a 2D, 3D, or 4D?

If you're a newbie mom-to-be, here's what you need to know about getting an ultrasound.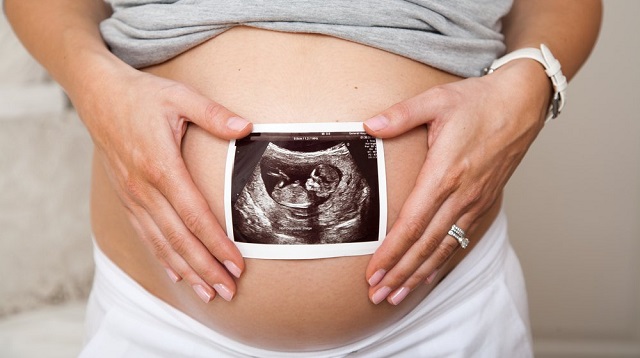 The wait for the birth of a child is one of the most exciting times for a family, whether it's your first born or your fifth. From the moment soon-to-be parents find out that they're expecting, a lot of planning goes underway and even more questions are hoping to be answered. Will there be one baby or two? Will it be a boy or a girl? Does he or she have all fingers and toes intact? Will he or she be healthy?

For these many baby questions, medical sonography, ultrasonography, or ultrasound is the key. This modern technology has provided pertinent information for medical professionals and expecting parents alike. Ultrasound is used to visualize muscles, tendons, and many internal organs using real-time images. It was during the 1950s when it was first used to observe a fetus during routine and emergency prenatal care, and it the images have been getting better and better ever since.

How does it work?
An ultrasound uses high frequency sound waves to provide real-time images. These high frequency waves are emitted from a transducer or the tool placed on the abdomen during the scan. The information obtained from different reflections are recomposed back into a picture on the ultrasound monitor screen. It can also be done using specially-designed probes inserted into the vagina, called transvaginal ultrasound. According to Sheila Jane Labrador-Illescas, M.D., ob-gynecologist and certified sonologist, a transvaginal ultrasound method provides better images during the patient's first trimester or within 10 weeks of gestation. "Better images are the result of the scans being much closer in proximity to the uterus; thus, presenting a clearer picture," she says. During the second and third trimester, a transabdominal ultrasound is done using a transducer on a patient's abdomen.

ADVERTISEMENT - CONTINUE READING BELOW

Why do preggy moms need an ultrasound?
There are many reasons why ultrasound technology has been a very important tool in the field of obstetrics and gynecology. Most doctors recommend routine ultrasound scans at least three times, once during their first, second, and third trimester. Additional ultrasound examinations are done only when there is a suspected problem. Dr. Labrador-Illescas explains, "For example, a limited examination could be performed to confirm fetal heart activity in a bleeding patient or to verify fetal presentation in a laboring patient. Also, a specialized ultrasound examination or detailed anatomic examination is performed only when a congenital anomaly is suspected."

What other parents are reading

Here are basic information ultrasound can provide:


1. Diagnose and confirm early pregnancy.
Using transvaginal ultrasound, the gestational saccan be seen at about five weeks gestation.l Diagnose and confirm multiple pregnancies. It can also determine number of fetuses, fetal presentations, evidence of growth retardation, and fetal anomaly.

2. Determine probability of a pregnancy being carried to term.
It can locate the cause of vaginal bleeding, and ectopic pregnancies; blighted ovums or missed abortions can be detected early.l Determine gestational age and assessment of fetal size. Fetal body measurements reflect the gestational age of the fetus; this is particularly helpful for patients with irregular menstruation periods.

3. Diagnose fetal malformation or abnormalities.
"Ideally, to accurately determine abnormalities or malformations and the fetus' gender, ultrasound is done between 18 to 22 weeks gestation," says Dr. Labrador-Illescas. Common abnormalities include hydrocephalus, anencephaly, cleft lips, and chromosomal abnormalities such as Down's syndrome.

CONTINUE READING BELOW

Recommended Videos

4. Confirm other important conditions.
Death of fetus inside the womb, fetal presentation in uncertain cases, evaluating fetal movements, tone and breathing, and diagnosis of uterine and pelvic abnormalities during pregnancy (e.g. ovarian cyst) can also be seen. 


Is it safe?
According to Dr. Labrador-Illescas, ultrasound is generally safe as long as the sonologist strictly follows the guidelines below to ensure mother and baby's health during an ultrasound scan:

1. Only board-certified medical healthcare professionals called sonologists, perinatologists, or ob-gyn sonologists should perform the scan.
2. Ultrasound exams should last no longer than 30 to 40 minutes.
3. There should be valid medical indication, and the lowest possible ultrasonic exposure setting should be used to get the necessary diagnostic information.
4. The scan should not be done for keepsake or memorabilia purposes only.

What other parents are reading

Should you get a 2D, 3D, or 4D?
The most commonly used ultrasound technology is the two-dimensional image rendering, usually in black and white scan. It is done through propagation of sound waves in a single plain. In three-dimensional ultrasound, the same principle is applied using multiply angles so images are produced through surface rendering. You can see the baby's physical attributes in detail with 3D. Four-dimensional ultrasound is captured in the same manner as 3D, but rendering occurs many times per second, so the baby inside the womb can be viewed in "real-time" video. Dr. Labrador-Illescas emphasizes that a 3D or 4D scan is as safe as the traditional 2D scan. "It is also important to emphasize that 3D or 4D is not a product of increased power levels," she says. 

ADVERTISEMENT - CONTINUE READING BELOW

Although not routinely suggested by obgynecologist, from testimonials from her patients, Dr. Labrador-Illescas lists the following benefits of having a 3D or 4D ultrasound. Seeing their baby move in real-time could help mothers improve their diet and change harmful lifestyle behaviors. The fathers could also feel more involved, as well as give support and empathy to the pregnant mother. This is also true if there are siblings curious about their soon-to-be baby boy or girl. 

Most doctors usually leave it to their patient's decision what kind of ultrasound technology to use. A 2D ultrasound is usually enough for the doctors to check the baby's condition inside the womb. But if an ob-gynecologist suspects a high-risk pregnancy, and knows that having a three-dimensional scan will provide him or her pertinent and reliable data to diagnose and treat a certain condition, then he or she would recommend a 3D ultrasound.

This article originally appeared in the August 2008 issue of Smart Parenting magazine. Minor edits have been made by the Smartparenting.com.ph editors.  

What other parents are reading

Celebrate your pregnancy milestones!


Enter your details below and receive weekly email guides on your baby's weight and height in cute illustration of Filipino fruits. PLUS get helpful tips from experts, freebies and more!

You're almost there! Check your inbox.


We sent a verification email. Can't find it? Check your spam, junk, and promotions folder.

Trending in Summit Network