Can an 'Endometrial Scratch' Increase Your Pregnancy Odds?

The scratch is performed on women who are undergoing fertility treatments. But a study is suggesting it may be favorable to those conceiving naturally as well.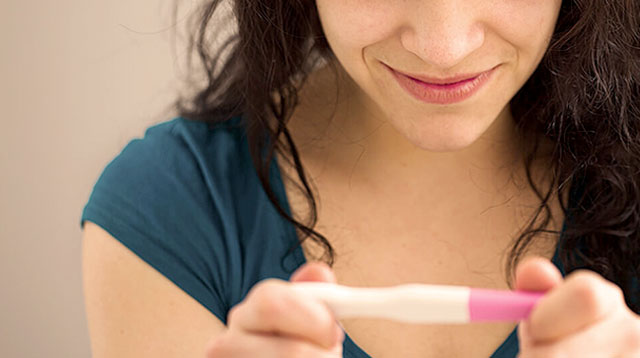 When Kim Kardashian West reportedly had a hard time getting pregnant the second time, the reality star allegedly had her uterus "cleaned out" early last year to make it easier for her to get pregnant again. Soon after, Saint West arrived later that same year. While a lot of factors could have contributed to her successful pregnancy, a new review of trials shows evidence that the procedure done to Kim--fertility doctors call it "endometrial scratch"--may be able to help increase the chances of conceiving.

A review of eight controlled trials involving 1,180 women by Cochrane, an independent network of researchers that aims is to gather and summarize the best evidence in different medical disciplines, found that endometrial scratching can increase a woman's chances of having a baby from nine percent to between 14 to 28 percent. 

What other parents are reading
Endometrial scratching, which is often performed when you have endometrial biopsy or a dilation and curettage(D&C), is a common technique used on women who undergo in vitro fertilization (IVF) or intrauterine insemination (IUI). Research has been suggested that scratching the uterine lining--inadvertent or deliberate --causes a "repair reaction" where the results are higher chances of implantation, pregnancy, and, most importantly, livebirth. 
"The action of taking a sample and causing a scratch to the uterus, induces a small inflammatory response, similar to when you scratch your arm. The biological factors that are released as part of this response help to signal the embryo to implant in the lining of the womb and therefore cause an increased chance of getting pregnant," explains Sarah Lensen from the University of Auckland in New Zealand, who led the review and presented the findings at the Annual Meeting of European Society of Human Reproduction and Embryology (ESHRE).

While there was no evidence how the relatively simple procedure affects miscarriages, ectopic pregnancies, or multiple pregnancies, it does come with some discomfort like soreness in the vagina and vaginal bleeding, which is normal and can last about a week. 
ADVERTISEMENT - CONTINUE READING BELOW
What other parents are reading
Reproductive experts have weighed in on the Cochrane findings and are careful about recommending the procedure to ordinary women who are trying to conceive naturally or who don't have any fertility issues.

"There's no evidence of good enough quality to imply that couples setting out to conceive spontaneously should seek this treatment from their doctors," Nick Macklon, professor of obstetrics and gynecology at the University of Southampton and director the city's Complete Fertility Centre said, in an interview with The Telegraph. 
Speaking to IBTimes U.K., Adam Balen, chairman of the British Fertility Society, agrees. "The Cochrane review's results are interesting because the fact that endometrial scratching could promote embryo implantation is a theory that has been knocking around for a while. However, we need a large randomized controlled study to confirm this. agrees and stresses that it's still not routine procedure." 
Currently, there are already clinical trials focused on finding out how the endometrial really works and if women who are trying to naturally conceive could also benefit from the procedure. 
What other parents are reading
CONTINUE READING BELOW
Recommended Videos

Trending in Summit Network