Fertility Treatment Special: Your Options After Failed IVF (Part 3)

What if you're not the "ideal" patient or have had more than one failed IVF attempts?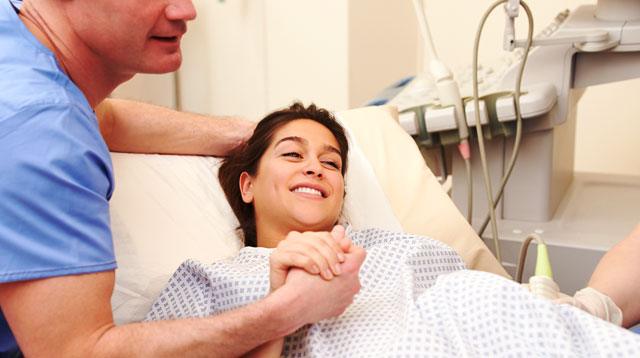 This article is the last of a three-part special on fertility treatments.

While assisted reproductive technology (ART) has increased a couple's chances of getting pregnant, there are still couples who, after intrauterine insemination and in vitro fertilization (IVF) attempts, end up not pregnant. There are other fertility-related procedures that can help you conceive. 

Dr. Gayla Perillo of Kato Repro Biotech Center, in Makati City, gave SmartParenting.com.ph an idea on other procedures could help a couple's road to getting pregnant via ART. These, of course, would mean additional expense on top of the typical P280,000 to P300,000 cost of IVF. 

When the man's semen analysis results are not ideal
If the results of the semen analysis tell doctors that the man has no sperm, fertility doctors give him a hormone "work-up" before doing a biopsy of his testicles. "We do a biopsy on the testicles to check if there is sperm there. If there is, we get all the sperm we can get and freeze it, and then use it for IVF," Dr. Perillo explained. The procedure is called testicular sperm extraction, and it costs about P60,000. 

However, if the biopsy reveals that the man has no sperm in his testicles, then the couple needs to consider getting a sperm donor. However, sperm or egg donor is not ethically allowed here in the country.


What other parents are reading

When the woman has fallopian tubes problems
Blocked fallopian tubes are usually diagnosed with a specialized x-ray called a hysterosalpingogram, or HSG. Doctors will use a tiny tube to insert a dye through the cervix before taking x-rays of the woman's pelvic area. (During an HSG procedure, you will feel heavy cramping that can be painful). A positive result should show the dye pass through the uterus through tubes, and into the ovaries. If it does not, then it indicates a blockage.

ADVERTISEMENT - CONTINUE READING BELOW

One type of fallopian tube blockage is hydrosalpinx, the medical term for a blockage that causes the fallopian tube to dilate and fill with fluid from the uterus. Blocked fallopian tubes mean the sperm may not be able to reach the egg, or the fertilized egg cannot pass through and implant in the uterus.

If only one of the tubes is blocked, Dr. Perillo said they could give medication to help ensure that you ovulate on the side where the tube is not blocked. "But we have to monitor. The problem arises when you end up always ovulating on the side that's blocked," she added. 

"The recommendation would be to clip the [blocked] fallopian tube or remove it [before doing IVF]," Dr. Perillo said. The surgical procedure is done in a regular hospital and will cost about P150,000 to P200,000 or less if your health card covers it.

"If the patient is afraid of the operation, we can just do hydrosalpinx aspiration, a procedure that sucks the fluid out of the uterus. Then we'll address the fluid from the fallopian tube," Dr. Perillo added. This procedure will cost you about P10,000.

What other parents are reading

When there's an issue with embryo implantation
Dr. Perillo shared that if after two healthy egg embryos failed to result in a successful pregnancy, they would advise the patient to undergo an immunologic workup. The tests check if your immune system is producing certain antibodies that may be causing the failed pregnancies. Possible causes could be Antiphospholipid antibodies (APAs), the most common one; Leukocyte Antibody Test (LAT) or Lack of Blocking Antibodies; Antinuclear antibodies (ANAs); Antisperm antibodies; and Elevated Natural Killer Cells (NK cells). 

CONTINUE READING BELOW

Recommended Videos

"If you tested positive for all five categories, then we will do treatment for all five. Treatment involves taking medications and getting injections, and the costs can range from the inexpensive -- P1,000 a day -- to the more expensive ones, P150,000 a week," Dr. Perillo shared. 

Is there a medical indication that would require the couple to stop treatment?
At Kato, the ideal goal is to get pregnant in three to six months. However, they will be honest with you about the chances, which depends on the woman's age and history of failed IVF attempts. Some couples don't want to give up. Dr. Perillo shares that as long as the woman is still producing eggs, or they still have stored embryos, they will do the best they can. 

Discarding live embryos is an ethical issue, which is why it is preserved. Storage fee for frozen embryos is about P10,000 a year, according to Dr. Perillo. The Philippines still has no laws that protect embryos, but there are rules and guidelines set by the Catholic Bishops Conference of The Philippines (CBCP).

"One of the requirements is the couple has to be married or if they're legally separated, we would require some legal form or waiver issued by the lawyers preventing interference with the transfer of the embryo," Dr. Perillo quipped. 

What other parents are reading

One of the other goals of Kato is to make IVF affordable. "If a couple is not yet ready financially, we can still prepare. Maybe for three to six months, you can take supplements first," Dr. Perillo said. Antioxidants and other healthy supplements can help improve the egg quality. 

ADVERTISEMENT - CONTINUE READING BELOW

Another way Kato tries to be more affordable is patients don't pay professional fees. According to Dr. Perillo, egg retrieval in other centers is more expensive since you pay for more medication. More medication means more eggs to retrieve so the procedure takes longer and the patient would have to be sedated. That's a total of three doctors, and all of them have professional fees. 

"Here [at Kato], the patient does not have to be sedated for egg retrieval. The procedure is quick lang, so we can use local anesthesia. So, only one doctor will perform the procedure," Dr. Perillo explained. "The good thing about it is since our services are less expensive, the other IVF centers are trying to make their program affordable also, which is better for all the patients."  

While IVF is gaining traction here in the country, people still don't talk about it freely. Dr. Perillo shared, "I think it takes a very strong couple to admit that they have a problem that they need to address them. So if they come together, it means we are a team now."  

Kato Repro Biotech Center is located at 8/F Tower 1, The Enterprise Center, 6766 Ayala Ave., Makati City. For inquiries, call (02) 822.1209, 801.1324, 801.8642, 919.6802, or (0917) 723.9211; email them at info-trbc@katoreprobiotechcenter.com; visit their website or follow them on Facebook. 

What other parents are reading

Celebrate your pregnancy milestones!


Enter your details below and receive weekly email guides on your baby's weight and height in cute illustration of Filipino fruits. PLUS get helpful tips from experts, freebies and more!

You're almost there! Check your inbox.


We sent a verification email. Can't find it? Check your spam, junk, and promotions folder.

Trending in Summit Network