What Does Metformin Do Exactly? The Reasons Your Doctor Prescribed It For You

Metformin's primary purpose is to fight insulin resistance.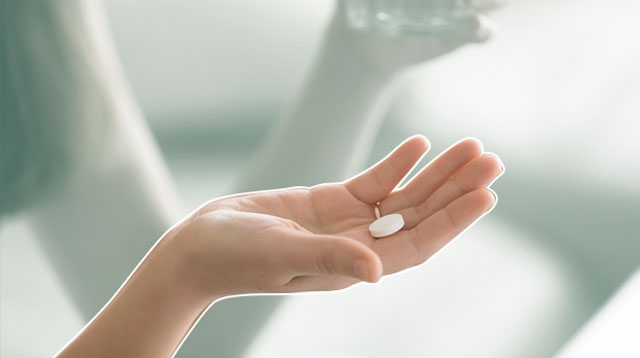 I know of friends who take metformin as part of their diabetes treatment. When my obstetrician-gynecologist prescribed it to me, I wondered how a diabetes drug can help me get pregnant. How can metformin help me conceive?

Metformin is typically prescribed to diabetes patients, women with polycystic ovarian syndrome (PCOS) or those who are taking fertility drugs, and people who are overweight. Outside of diabetes and fertility treatments, metformin is known by one of its side effects: weight loss.

My body mass index nearly classifies as obese, but I do not have diabetes or PCOS. I am not also taking any drug due to infertility. My doctor did explain it could help me lose weight and also normalize my menstrual cycle after a miscarriage, which I did suffer. 

I hesitated to take it religiously after reading about possible side effects but was a bit relieved to know that I was not alone. Two women I know were also taking metformin to help them get pregnant.




What is metformin and how does it work

Along with diet and exercise, metformin is primarily prescribed to patients with type 2 diabetes or those most at risk of developing the condition. It is also sometimes prescribed to help control high blood sugar to prevent kidney diseases, blindness, nerve problems, and other issues.

One of the issues associated with type 2 diabetes is insulin resistance. Insulin is a hormone made by the pancreas, which allows the body to process sugar, also called glucose, from the carbohydrates in the food that you eat. It helps transform sugar into energy or to store glucose for the body's future use.

ADVERTISEMENT - CONTINUE READING BELOW

When your body does not correctly detect the insulin, which it naturally makes, it assumes that there is not enough insulin in its system and prompts the body to produce more. Metformin works by improving the body's response to insulin, decreasing the amount of sugar the liver makes, which the stomach absorbs.

How metformin can help a woman get pregnant 

Metformin is not a fertility drug, but it is sometimes prescribed to help obese women, women with PCOS conceive, and women who are undergoing in vitro fertilization (IVF) get pregnant. Scientists have yet to pinpoint how metformin increases a woman's chances of getting pregnant exactly, but here are the theories why doctors prescribe it.

1. Metformin may help correct hormone irregularities caused by PCOS.

PCOS is a hormonal imbalance that is characterized by the body's production of too many androgens, or male hormones. Women with PCOS have irregular menstruation because their ovaries do not release an egg every month — some do not ovulate at all. This makes trying to conceive more difficult since the woman can't pinpoint her ovulation days, or the days when she and her partner should have sex if they want to get pregnant. 

Scientists believe that treating the body's insulin absorption problems may also affect other hormonal issues associated with PCOS, including the overproduction of male hormones. Metformin can address insulin resistance, which may then help regulate women's hormones and restart ovulation. 

What other parents are reading
2. Metformin can help obese women lose weight. 
CONTINUE READING BELOW
Recommended Videos
Obesity may hinder a woman's reproductive ability, as it's also linked to PCOS. Losing weight through the help of metformin works best with proper diet plan and exercise routine. However, for some women, losing weight may not be enough to restart ovulation. Some studies have shown that metformin can help women with PCOS lose weight.
3. Metformin may improve how a woman responds to fertility drugs.
Some studies have shown that metformin alone, without taking any other fertility drugs, may not be enough. One larger research showed it is more effective when taken with clomiphene, a fertility drug that induces ovulation, increases a woman's chances of getting pregnant. This applies to women who are resistant to clomiphene. 
4. Metformin may help boost the chances of a successful IVF treatment.
One study showed that metformin can help women going through IVF treatment to have a more successful pregnancy. If prescribed to women taking gonadotropins, or injectable fertility drugs, Metformin may help increase their chances of a successful pregnancy by five to 33%.
5. Metformin can help prevent Ovarian Hyperstimulation Syndrome.
Ovarian Hyperstimulation Syndrome (OHSS) is a potential side effect of taking fertility drugs, such as clomiphene and gonadotropins. When a woman suffers from OHSS, her ovaries become enlarged with fluid that may leak into the abdomen and chest area. It's usually a mild condition but can also be life-threatening if not managed early. 
Is metformin safe to take during pregnancy
If you get pregnant while taking metformin, consult your obstetrician-gynecologist as soon as possible to determine if you should stop or not.  
ADVERTISEMENT - CONTINUE READING BELOW
The medication used to treat insulin resistance may help control blood sugar levels of pregnant women with preexisting diabetes or those diagnosed with gestational diabetes. A study shows that women with PCOS who continue metformin during their first trimester is less likely to have a miscarriage. 
According to Mother To Baby, a resource of evidence-based information on exposures during pregnancy and breastfeeding by the Organization of Teratology Information Specialists (OTIS) in the U.S., metformin is unlikely to affect the baby in the womb. Research has shown that metformin does not raise a fetus's chances of developing birth defects.
The possible side effects of metformin
Doctors typically prescribe metformin once to thrice daily, starting with a low dose due to possible side effects of the drug. These include nausea, drowsiness, vomiting, upset stomach, diarrhea, and having a metallic taste in the mouth. It can also cause lactic acidosis or the build-up of acid in the bloodstream. 
Metformin needs to be prescribed by your doctor. Make sure you to inform your doctor of any other medication, such as other drugs to treat diabetes and high cholesterol, that you're taking. If you experience any symptoms that you think or feel it amiss, consult your doctor.
There are other ways to get pregnant if you have PCOS. Click here to know your options. 
What other parents are reading

Trending in Summit Network