What Causes a Miscarriage? 6 Signs That Make You at Risk

Stop the mom guilt This loss is unlikely your fault. Here's what we know what causes miscarriage.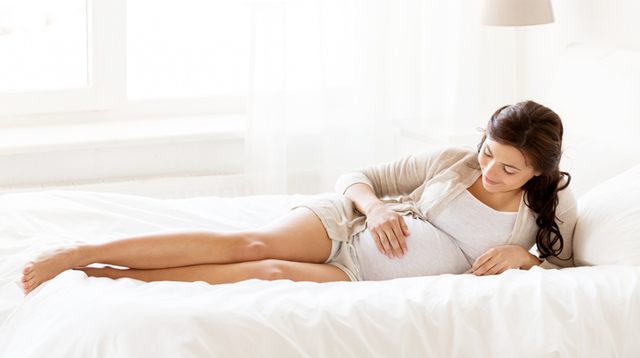 In an ideal world, every mother-to-be would have the smoothest, happiest pregnancy. Except, it doesn't always happen. A lot of women worry about the risks of having a miscarriage, or the loss of a fetus, which typically occurs before the 20th week of pregnancy. According to a 2003 study published in the Southeast Asian Journal of Tropical Medicine and Public Health, one in three Filipinas have had at least one pregnancy loss in their lifetime. In the United States, roughly 15 to 20% of known pregnancies end in miscarriage.

For women who have experienced this heartbreaking loss, the guilt is overwhelming. They think the miscarriage happened because of something they did. "Maybe it's because I unknowingly ate that raw egg yolk yesterday. Maybe it's because I didn't stop drinking coffee."

What other parents are reading

The truth is most early miscarriages are caused by genetic abnormalities, and the mother cannot prevent or stop it from happening.

"[Miscarriages] are commonly due to abnormal chromosomes," explains Dr. Josephine Carungay, an ob-gyn who holds clinics in Marikina (St. Anthony Medical Center, St. Victoria Hospital, and Marikina Allied Doctors Clinic) and Antipolo (Metro Antipolo Medical Center). It is possble the egg or sperm had the wrong number of chromosomes, and as a result, the fertilized egg wasn't able to develop normally.

ADVERTISEMENT - CONTINUE READING BELOW

"In most cases, there's nothing you can do to cause a miscarriage and nothing you can do to prevent it," says Dr. Siobhan Dolan in an interview with Parents.com. She is a medical advisor for the US-based non-profit organization March of Dimes and an attending physician in the University Hospital for Einstein in New York City.

What other parents are reading

However, there are several risk factors that may contribute to miscarriages, according to Dr. Carungay. These include: 

Age. Older women over 35 are more likely to conceive a baby with a chromosomal abnormality, which may result in a miscarriage. Forty-year-olds are about twice as likely to miscarry than 20-year-olds.
History of miscarriages. Those who have experienced two or more miscarriages in a row are more likely to miscarry again.
Chronic diseases or disorders. Diabetes and certain inherited blood clotting disorders, autoimmune disorders (like lupus), and hormonal disorders (like polycystic ovary syndrome) increase the risk of miscarriage.
Uterine or cervical problems. If you have a congenital uterine abnormality (for example, you have a one-sided uterus) or a weak or incompetent cervix, your chances of having a miscarriage are higher.
History of birth defects or genetic problems. This can come from both you or your partner's genetic background. If you've given birth to a child with a birth defect, there is also a higher risk.
Infections. Some studies indicate that infections like mumps, rubella, measles, cytomegalovirus, parvovirus, gonorrhea, HIV, and other infections pose a higher risk for miscarriage.

Other risk factors include obesity, smoking, drinking, and using drugs. Environmental toxins like exposure to lead, arsenic, chemicals like formaldehyde, benzene, and ethylene oxide, and large doses of radiation or anesthetic gases may also contribute to the risk.

What other parents are reading

You may also have an increased risk of miscarriage if you get pregnant within three months after giving birth. The World Health Organization recommends parents to wait at least six months "to reduce risks of adverse maternal and perinatal outcomes."

The good news is once your baby's heartbeat has been detected by an ultrasound (usually at six weeks) your odds of having a miscarriage drops significantly.

Dr. Carungay, however, cautions: "The normal rate is 100 to 160 beats per minute. If the rate is noted as below normal, there is a chance that the pregnancy will not be successful." But if you have no symptoms like bleeding or cramping, your odds of having a miscarriage is lower. It will continue to decrease as your pregnancy progresses week by week, according to Baby Center.

One study found that after eight weeks, your risk drops to 1.5 percent. That gives you a 98.5 percent chance of not having a miscarriage.

ADVERTISEMENT - CONTINUE READING BELOW

What other parents are reading

To lessen the incidence of miscarriage, Dr. Carungay stresses that the mother should also be at the peak of health. She offers the following reminders:

1. Before planning to get pregnant, get a proper medical workup for both you and your partner. While little is known about paternal factors affecting a miscarriage, Dr. Carungay notes that it is also usually due to abnormal chromosomes. Some studies have found a greater risk of miscarriage when the father has been exposed to mercury, lead, and some industrial chemicals and pesticides, according to BabyCenter.

2. Aim for a healthy lifestyle. Avoid drinking alcohol, illicit drugs, and smoking. "Avoid caffeine, too," she says. "If you must have coffee, limit it to less than 200 mg per day. That's about one 12 oz cup of coffee."

3. Take folic acid even before conception. This is an important vitamin that promotes fertility among males and females. And if you are already pregnant, it will also prevent your baby from neural defects.

4. Listen to your doctor. Hanna Diaz, one of the moms who gave birth to a preemie baby who was just 1 pound (read here) told SmartParenting.com.ph wished she knew about her pregnancy sooner so she could have sought better prenatal care.  

ADVERTISEMENT - CONTINUE READING BELOW

What other parents are reading

It might also help to educate yourself on what to expect on this pregnancy journey and what to look forward to after giving birth. Why not join our upcoming Smart Parenting Baby Shower on March 24 at Makati Diamond Residences? We have talks on childbirth, breastfeeding, and newborn care! Keeping yourself informed will definitely help put you at ease.

Miscarriage is a scary prospect at the start of pregnancy, but don't let your anxieties take over. It will only lead to unwanted stress, which can affect your health and your unborn baby. Instead, focus on enjoying your pregnancy — keep the positive vibes and get rid of anything that brings you down! You can do this, mommy!

Trending in Summit Network